The Lunar festivities are back, and nothing like the good ol' Malaysian culture of house-hopping to kick start the ang pao-giving (or receiving) season! Whether you're on that 5-hour drive back to your hometown, or catching up with your childhood BFFs, there's always a good time to sneak in a cheeky selfie to show-off your blinding highlight.
Undoubtedly, the weather might not be our best of friends at times of a perfect photo op--looking like a hot, sweaty mess is probably not the look you were going for. Here are 5 ways to have you looking like when you first stepped out the house, all day!
4. Less is More
Myth: Caking on your foundation in one go creates a stronger hold, resulting in longer lasting makeup. Truth: Caking on your makeup will result in.. cakey makeup. Instead of pumping out a whole lot of foundation, try applying them with light layers and building it up if you need more coverage–and opt for an oil-free foundation with a watery consistency for comfort.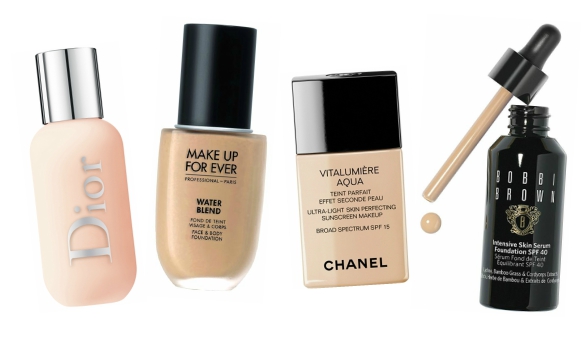 Left-Right: Dior Backstage Face & Body Foundation, Make Up For Ever Water Blend, CHANEL Vitalumiére Aqua, Bobbi Brown Intensive Skin Serum Foundation SPF40