The Lunar festivities are back, and nothing like the good ol' Malaysian culture of house-hopping to kick start the ang pao-giving (or receiving) season! Whether you're on that 5-hour drive back to your hometown, or catching up with your childhood BFFs, there's always a good time to sneak in a cheeky selfie to show-off your blinding highlight.
Undoubtedly, the weather might not be our best of friends at times of a perfect photo op--looking like a hot, sweaty mess is probably not the look you were going for. Here are 5 ways to have you looking like when you first stepped out the house, all day!
5. Cream Dream Team
Sure, powder products allow for more could-happen mistakes and are undeniably easier for makeup beginners, but cream products (blushers, eye shadows, highlighters, you name it!) don't fade off as quick. They blend and cling on to your base makeup, so it's not nearly as prone to rubbing off as their powdery counterparts. They're also your perfect beauty comrades on your no-makeup makeup days, channeling the inner Parisian in you.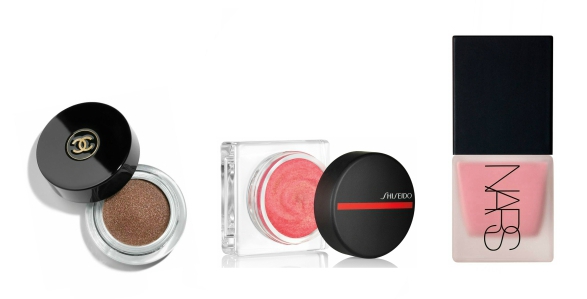 Left-Right: Chanel OMBRE PREMIÈRE Longwear Cream Eyeshadow, Shiseido Minimalist Whipped Powder Blush, NARS Orgasm Liquid Blush