 Lisa has launched her first ever collection with MAC Cosmetics! Having been their global brand ambassador since late last year, us and BLINKs alike have been pining for her own artistic take with the MAC family. Her collection oozes glamour and glittery flair, and is one of our holiday ticket items for the season!
"I'm so excited to reveal to you one of my biggest projects so far as Global Ambassador of MAC Cosmetics: my very own full-face make-up collection!"  exclaims Lisa. "I curated the collection myself and designed every piece after things I absolutely love. Every shade, product, name and even the packaging design represents something very special to me. I am so proud of what we've created together. I love that MAC gave me the creative freedom to bring my own make-up line to life! This is my dream come true."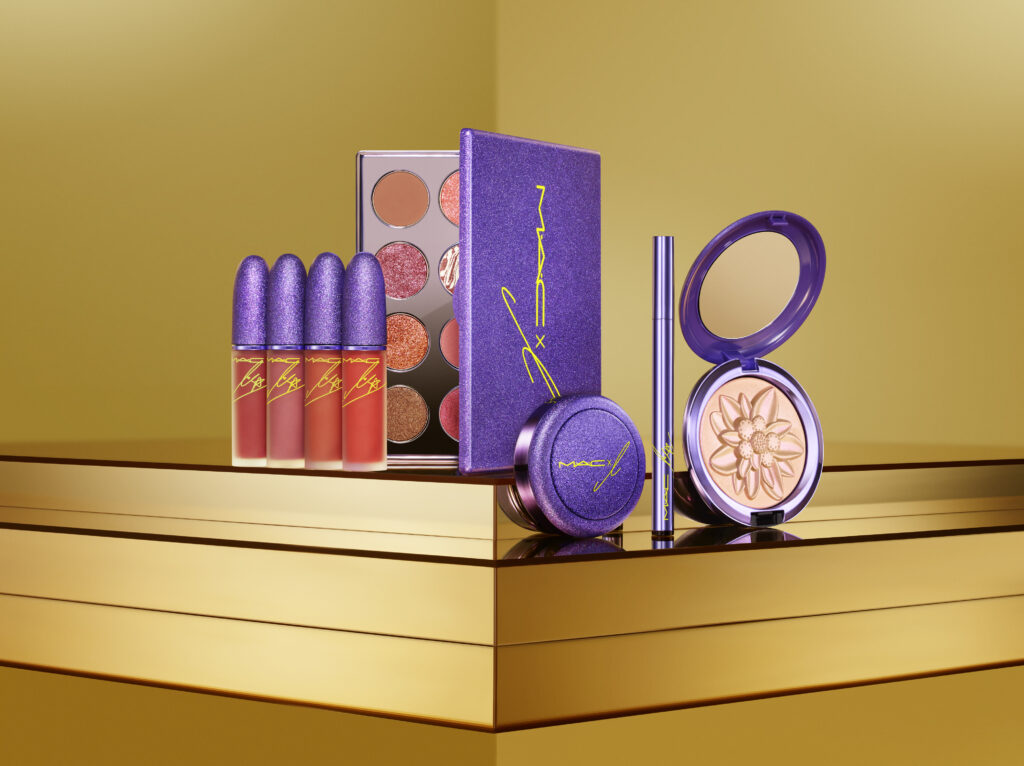 The new MAC x L collection boasts Lisa's take on a eyeshadow palette and her rendition of MAC classics like their Powder Blush, Extra Dimension Skin Finish, Brushstroke 24-hour Liner and Powder Kiss Liquid Lip Colour—even debuting three new shades that have been specially curated by Lisa herself, named Rhythm 'N' Roses, Swoon For Blooms and Pink Roses. 
Injecting pieces of her personality in all aspects of the collection. Lisa emulates her own take on style through her packaging choices for the MAC x L line. Keeping to her principles of original, bold and memorable fashion, Lisa explains that she "chose purple and glitter as the main look to give off a modern and glamorous feel. Of course, my signature on the packaging had to be in one of my favourite colours—yellow! But instead of regular yellow, I went with a speciaI fluoro-yellow to represent neon lights that give a cool, hip-hop and urban vibe to the collection."
The MAC x L collection is up there as one of our hottest ticket items of the holiday season! With her first collection already impressing, we can't wait to see what else Lisa has in store for us with future collaborations with MAC.
Shop the MAC x L collection in-stores or online on the MAC Cosmetics website