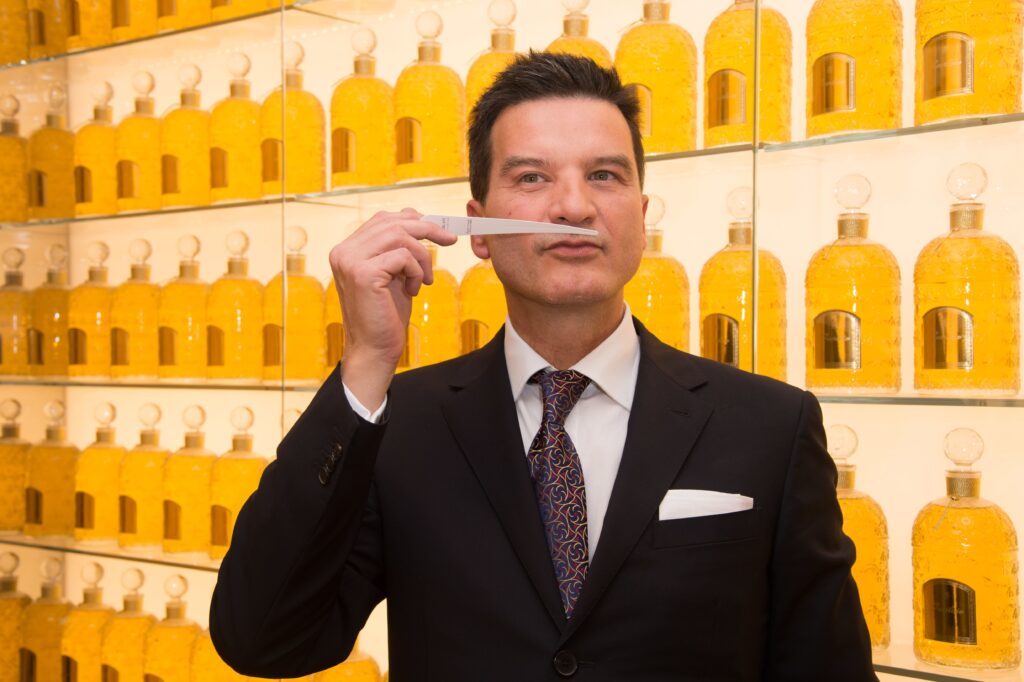 In an age where our senses are overcast by screen time, Swiss-born fragrance maverick makes it his mission to correct the course of the luxurious perfume industry with his gifted nose. There's never been a better time to delve deeper into the world of fragrances than now as brands herald the arrival of new scent creations, such as Guerlain's Aqua Allegoria, a continuously renewed collection that pays homage to the wonders of nature and beautiful raw materials – cheerful fragrances that represent joyous moments that magnified the exceptional flowers that compose them.
Born in Lausanne on Lake Geneva, Switzerland, Thierry Wasser has always been fond of plants and nature making him the perfect man for Guerlain's first-ever perfumer that's not within the family. Wasser is celebrated for his knowledge of composing elegant scents and his widespread fame in the fragrance world has earned him the title of a master perfumer.
We recently caught up with Wasser on the art of perfumery and his success with Guerlain and the French's art-filled fragrance odes.
Can you share your journey and how you got started in perfumery? 
I became a perfumer by chance. Even if I used fragrance, I had no idea how it was made or designed. I've heard about a company in Geneva manufacturing fragrances. I did get in touch with them, out of curiosity, and after meeting with the Chief Perfumer at Givaudan he hired me to follow their perfumery school training program for 4 years.  And I loved it so much that it became my destiny.
What's your first ever fragrance memory?
The first perfume I ever had was Habit Rouge. I bought it when I was 14, after having smelled that fragrance on a friend of my mother and loved it. It will remain forever in my memory as the first perfume I ever wore and really does something to me.
What are some of your favourite scents?
As perfumer, it is very hard to make a choice as there are so many smells that I love, but, one of my favourite ones is definitely the rose oil. Every year, I travel to Bulgaria, Turkey or Iran, and I can tell you that I know my roses on the tip of my fingers. I am also in love with Santal Wood and Jasmin Sambac. But, my true love is vanilla.
What's the key to a memorable fragrance?
What make a fragrance memorable I think is when the perfume's story is simple & clear. When a fragrance is too complicated people do not understand it and do not really desire to be acquainted with that kind of scent.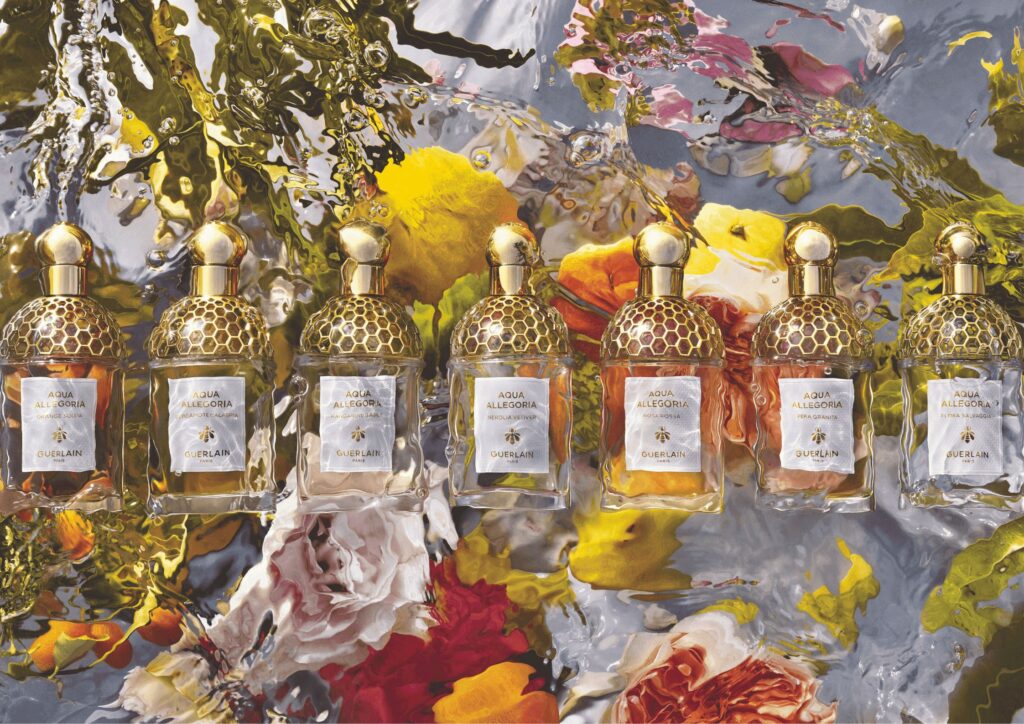 Applying perfume is an art in itself. What tips should everyone keep in mind when applying perfume?
I've noticed that dry skin is not able to hold a fragrance. Fragrance lasts longer on hydrated skin, so I would recommend applying perfume to skin that has been moisturised with an unscented lotion, or with the lotion that matches your perfume if available. 
What is your advice to customers who do not know how to pick the right perfume for themselves? 
There are no rules at all. No one should judge you for wearing whatever scent you choose to wear on any occasion. I do believe that you use a fragrance for your own joy and pleasure.
What's the defining aesthetic and scent for Guerlain?
Jacques Guerlain established in 1921 an olfactive signature called Guerlinade that finds its way into all our creations, composed of bergamot, iris, vanilla, tonka bean, rose and jasmine. Also, you don't have to forget that Guerlain is a Beauty House. Beauty is a great tool for people to feel good and boost their self-esteem.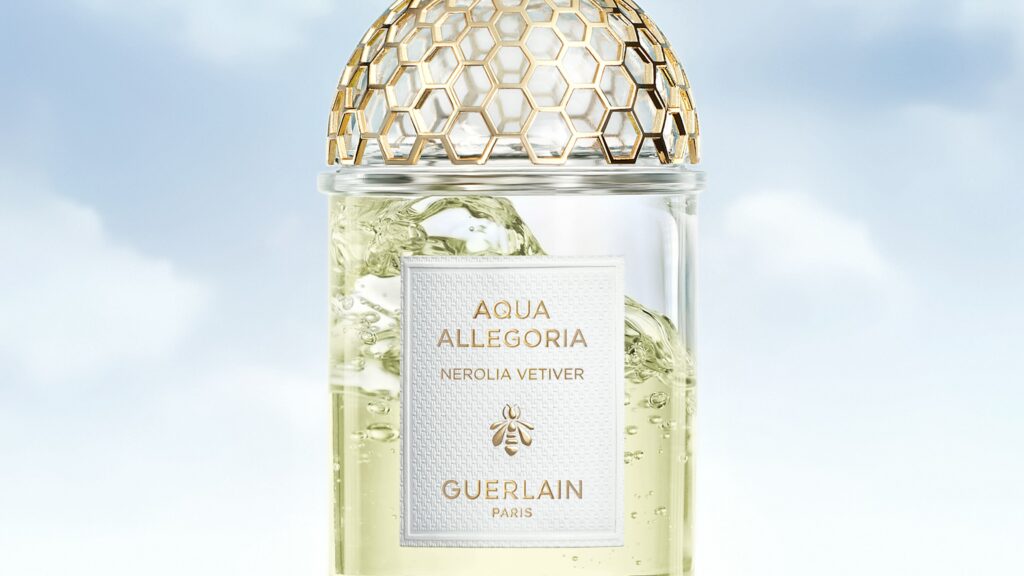 Does each Guerlain perfume have its own memory and inspiration?
Of course! Creating a fragrance is like telling a story, but instead of words I use raw materials – and like words, each one has a meaning. That said, the story I choose to tell via fragrance is open to interpretation from the wearer and maybe forever linked to their memories, and feelings in a way that I never intended or imagined. I quite like that aspect of perfume. It is intensely personal and eternal in a way that I'll never know.
Inspiration comes from little incidents; little remembers of a moment. On a trip, in a conversation with someone, or by smelling something. And suddenly, remembering that moment triggers in you the desire to talk about it, to express yourself about it. Never forget that for a perfumer, making a fragrance is a way to express himself or herself.
Can you explain the creative process behind each Guerlain fragrance, from choosing the composition and the scent itself? 
Creating a fragrance is like telling a story. I communicate through scents rather than words. However, after my composition is completed, each customer who purchases a Guerlain fragrance creates their own living memory associated with the scent, and it then becomes their own story.
How long does it take for you to create a new fragrance from start to finish?
Even if creating a fragrance starts from a brief, the idea of creating a new scent can take years… In the beginning, we think about a scent with different notes, and by testing them all together we can decide to change the mix and find a new way to create the ideal scent. But this can take a long time… It is like a musical partition that the compositor will adjust and rectify again and again until he finds the perfect harmony he was looking for at the beginning.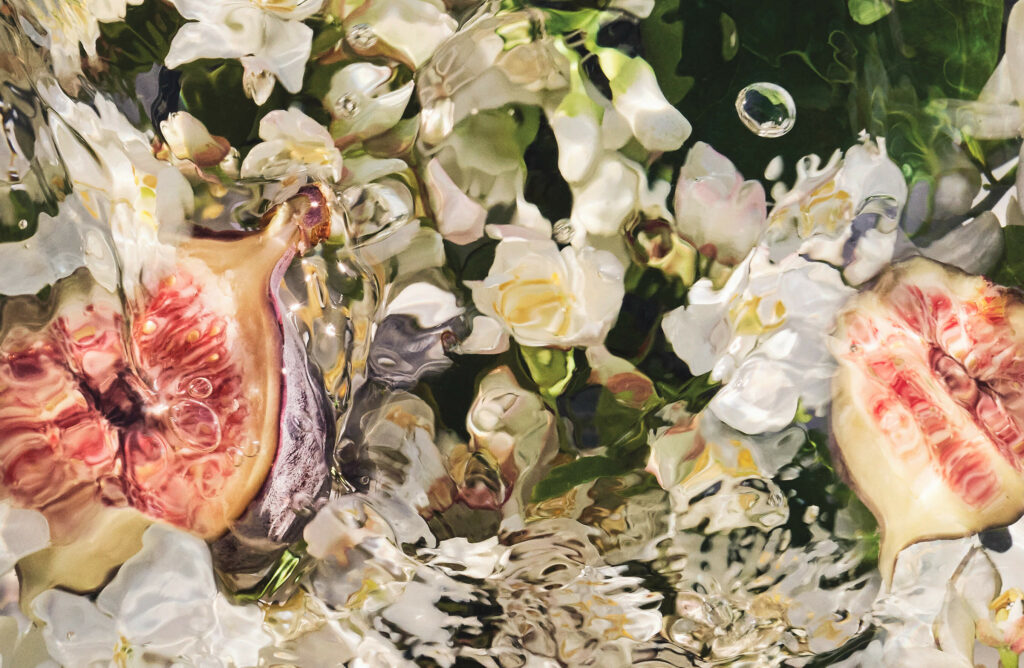 What are your favourite notes/ingredients/accords to work with?
I have always been captivated by the rose raw material. I love how versatile it can be, especially when in different environments. Rose is the strongest ingredient in my heart, as it expresses strong emotions. My favourite ingredient is by far the Bulgarian rose: I love it, I smell it, and I even eat it! This type of rose has always had a special place in my heart. 
I also love green notes, I think it is very interesting to work with these kinds of materials.
What has been one of the biggest lessons you've learned during your time in Guerlain?
An important part of my work is to preserve the integrity of Guerlain's legendary fragrances, always striving to protect the original formulas as much as possible. Newer versions of the classics do allow for a broad expression of creativity, and I feel fortunate that Guerlain does not put limits on my creative reinterpretations. Offering the iconic fragrances alongside recent, reimagined versions means we can cater to a broader audience, perhaps of multiple generations. It also allows lovers of the classics to revisit their signature scents in an original, perhaps playful way.
When you joined the House of Guerlain, you worked alongside Jean-Paul Guerlain himself. What were the most important and memorable lessons you learnt from him?
Jean-Paul Guerlain is a strong character, like a lot of artists or creators. Also, he's got a huge knowledge that I had no idea about, from manufacturing to sourcing. The sourcing of raw materials and the fragrance manufacturing were the two most important things he taught me. For 2 years, from 2008 to 2010, I did an apprenticeship with him on manufacturing and sourcing. Jean-Paul Guerlain had a very logical, common-sense approach to sourcing, which I learned and appreciate greatly. I am proud to witness and uphold Guerlain's long-standing commitment to sustainability, a value of the House well before my arrival or before it was fashionable. Without sustainability, we would never be able to maintain our partnerships and relevance for so many years.
All images courtesy of Guerlain