Nothing makes us happier than being able to travel again! Landing in a new country, exploring the sights, taking in the sounds, experiencing the lifestyle, tasting the food—we could go on and on. Of course, part of the joy of travelling is making memories and what is life if we can't document those memories for the years to come?
Our mobile devices have become an absolute travel essential as they capture those memories for us. The Samsung Galaxy Z Flip4 is one such device, and possibly the best one to take with you on your next trip out of town. Here are five reasons why you should make the Samsung Galaxy Z Flip4 your travel buddy.
Designed for ease
If you haven't already seen the Samsung Galaxy Z Flip4, then we're here to tell you it's one of the most compact phones ever designed. The phone with its 6.7-inch screen is 165.2mm in length but cuts down to a mere 84.9mm when folded close. Did we mention that it only weighs 183 grams? That's less bulk and weight to lug about when you move around from one locale to the next.
Powered for more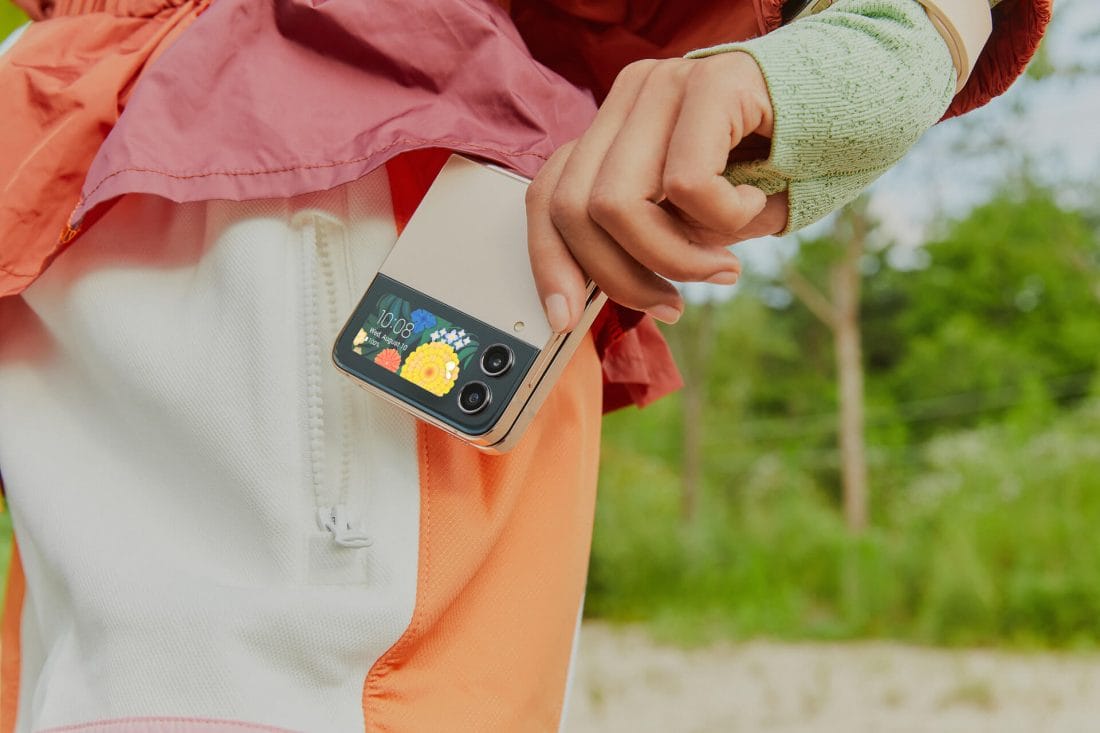 When you're out and about exploring the sights, the last thing you need to worry about is whether or not you have enough juice to capture all the photos and videos you want. The Samsung Galaxy Z Flip4's larger capacity battery enables you to snap away all day long without having to charge your device. Let's say you do have to plug in for a quick boost—its super-fast charging allows you to power up in about 30 mins.
Equipped for quality
Whether you're taking a selfie, a group pic, or a panorama shot, the Samsung Galaxy Z Flip4 has the cameras you need to get the best snaps of your trip. The smartphone's back camera features 12MP wide and ultra-wide lenses while the 10MP front camera allows for brighter, more vivid selfies. The phone's built-in portrait mode also makes for flawless selfies.
Enhanced for better
You don't have to worry about your nighttime pics coming out less than subpar because one of the best things about taking photos with the Samsung Galaxy Z Flip4 is its superior night photography mode. The brighter pixel sensor in the phone's wide camera allows for incredible natural portraits as well as stunning and stable night videos that are bright without any blurring.
Built for strength
If you're the adventurous sort, then you'll be happy to know that your Samsung Galaxy Z Flip4 is the ride-or-die you need. Built with Gorilla Glass Victus and Armor aluminium, and rendered water resistant with IPX8, this is the phone that will go along with you on the craziest of rides!
Discover more about the Samsung Galaxy Z Flip4 here.