Famed french make-up maestro, Violette, is the newest creative director of make-up at Guerlain. Inserting her effortless Parisian charm, masterful techniques and spontaneous creativity into the rich legacy of the renowned beauty house, she shares exclusively with BAZAAR her reaction to her new role, how she juggles being a CEO to her own brand and what's next for Guerlain.
Congratulations on your new appointment as Guerlain's Makeup Creative Director! What was your reaction to the the opportunity?
V: Thank you very much! I feel like the luckiest girl. Honestly, when I take on a role, I don't really like to celebrate. I care about the job and about my mission. I feel extremely humbled by the new role, but the excitement is really kicking in now. When Guerlain first approached me, I was like: can I do it ? How? I'm a CEO of my own company, I have a child, I would like another one, and I don't live in Paris anymore—these were my first initial thoughts.  Of course, as a French woman, the opportunity to work with a brand that has such a rich French history is such an honor! I am really in a honeymoon phase at the moment. Can you imagine? Working with the brand that created the first lipstick ever?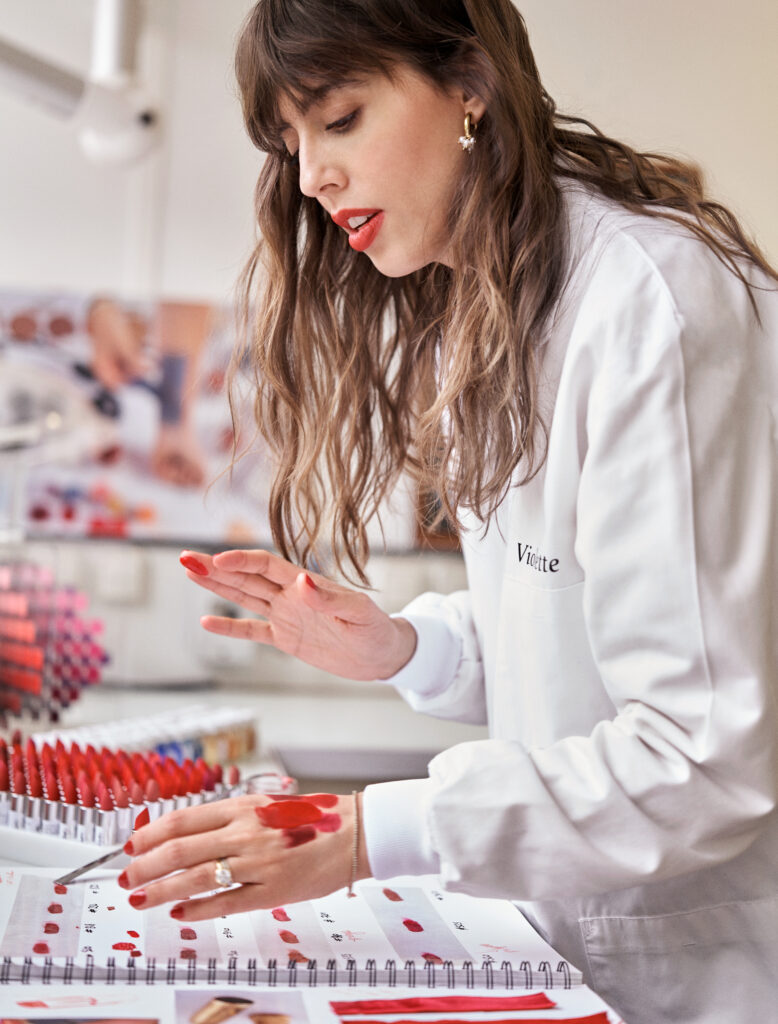 Have you always been a fan of Guerlain?
V: I've always admired Guerlain's work. I still remember the first product I ever saw from Guerlain. It was the Météorites and it was on all the women's tables and vanities. I was like, "what is this beautiful box with all these super beautiful pearls of makeup?" And today, I am about to run a new chapter of Météorites…The feeling is so crazy!
What is it about the Guerlain brand that resonates with you most?
V: Guerlain has never tried to change people. Guerlain focuses on creating quality products that people will love and enjoy—this is something I resonate with. I love the idea of being a guest in this Maison and to create for this Maison. I'm so inspired by the story. We aligned and bonded on how we treat people, and how to make them feel amazing and special.
What are you looking forward to doing most as the new Guerlain Makeup Creative Director?
V: My mission at heart is to give a kiss to this sleeping beauty and have Guerlain where it should be: the most glorious luxury beauty brand ever. I really want to establish classics and strive for perfection, to constantly innovate and focus on sustainability for new products. I also want to make sure that we really let people in on the story of Guerlain and to make sure everyone feels welcome at Guerlain in this new glorious chapter.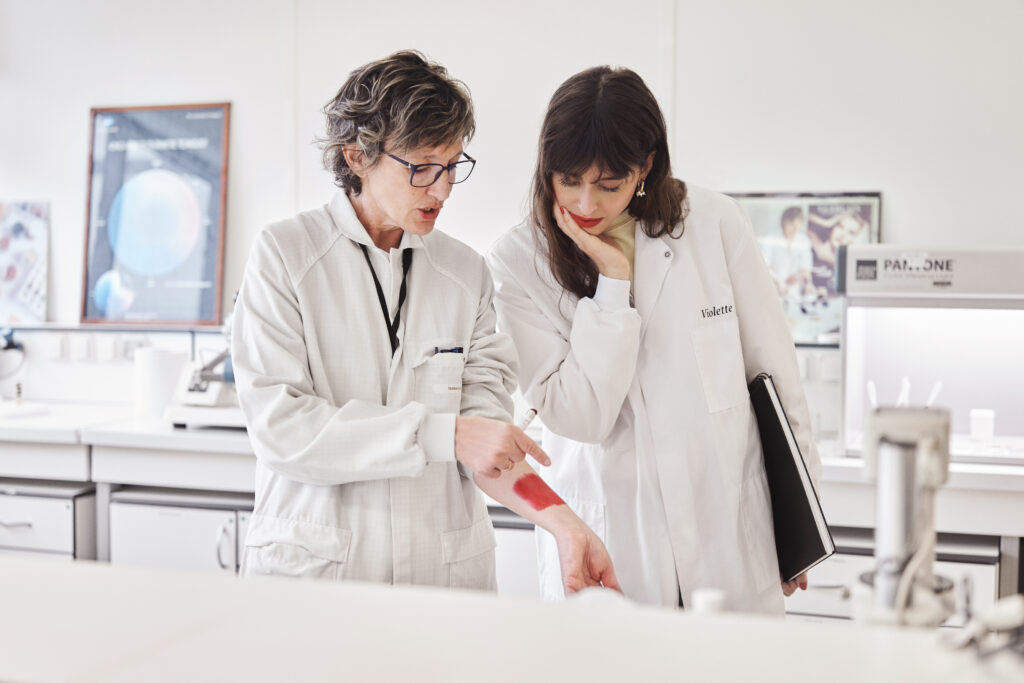 What are some of your favourite Guerlain products to use and which would you recommend to a first-time buyer of the brand?
V: My favorite is the Rouge G Lipstick in Terracotta. The new formula of the Rouge G is absolutely amazing. It is the most perfect lipstick: matte, and super comfortable to wear. Honestly, this is the little black dress of lipstick to me.
What are three words you would describe your make-up philosophy and why those specific words?
V: My beauty philosophy is that beauty should be something you use to celebrate yourself. Your differences. Your uniqueness. Beauty should be something that helps you take care of yourself. I think beauty can be used as a mind and body wellness tool too. That's why my three words would be uniqueness, celebration and wellness.
How do you navigate between being both a CEO of your own personal brand, Violette_FR, as well as manage your day-to-day with Guerlain—on top of being a mum as well! Wearer of many hats, can you lend some advice on how you manage it all.
V: I feel like becoming a mother gave me superpowers in a way—now, my focus is insane. I can do so much. I can multitask, and I am really able to deliver so much in one day. It's funny because for my own company people advised me not to fundraise when I was pregnant, because investors would think that becoming a mum would make me less powerful and less proactive, but it did the exact opposite. Now I really want to scream to this industry: "becoming a mother will not stop you, it can actually make you a superwoman!". There is no limit, and I think the key is to be passionate. I am so lucky. I have my dream brand and an unbelievable opportunity to work with Guerlain that means so much to me as a French make-up artist. I have such a fire underneath me now that's full of passion. It's all very exciting.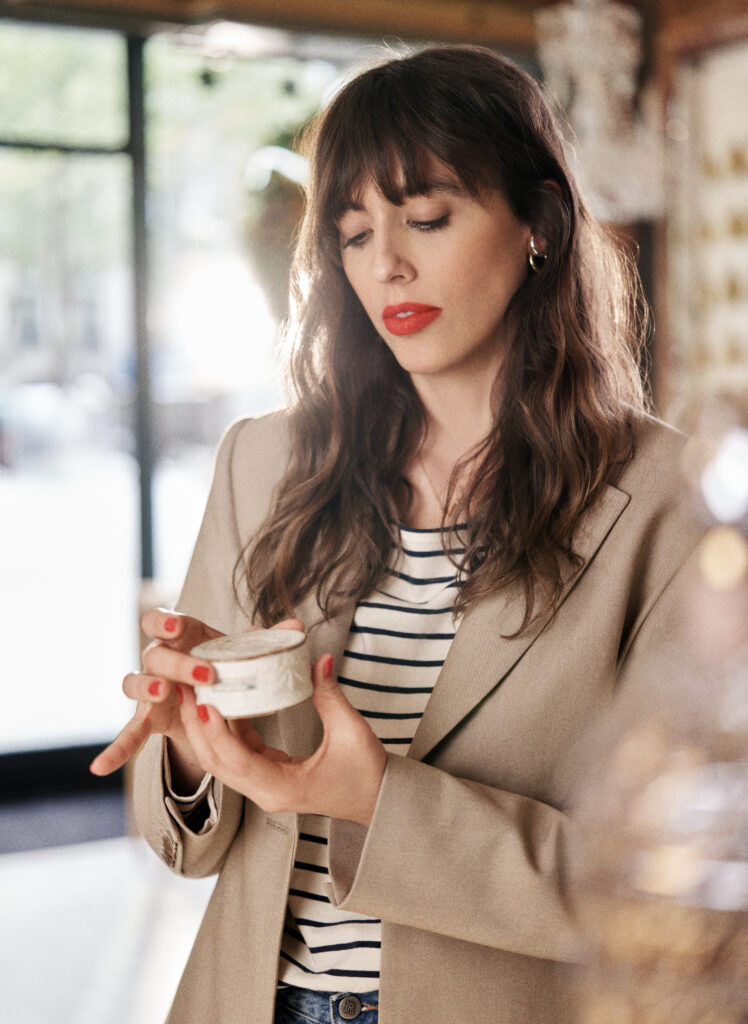 What does makeup mean to you?
V: What I love about make-up is just how quickly one product can uplift the way you feel. Other's turn to mediums like meditating—but when you have a 2-year-old running around, it isn't the easiest thing to do. But somehow, putting on lipstick can bring my mind at ease and it's so magical to me that something as accessible as a lipstick can really have such an impact on how you feel.  I've always seen it that way—never in an aesthetic way to fix or upgrade yourself, but really about how I can use make-up to lift up my mood and to make me feel empowered. Beauty is a wellness to me too.
.
What's the one makeup rule that you live by?
V: I don't believe in rules. I wish I could see more people have fun wearing make-up to lift up their moods. Why not glitter on the eyes for lunch? Less trends, less rules, more fun and creativity! The key is to still feel like you. Once you've achieved that, then the rest can be all fun.
Natalia Vodianova is an emblem of Violette's vision on make-up and the future of Guerlain in this latest series of exclusive images. Imbued with classic Parisian flair and definitive personification of the House's identity, these looks set the tone of how Violette is introducing her own flair and direction into the brand.