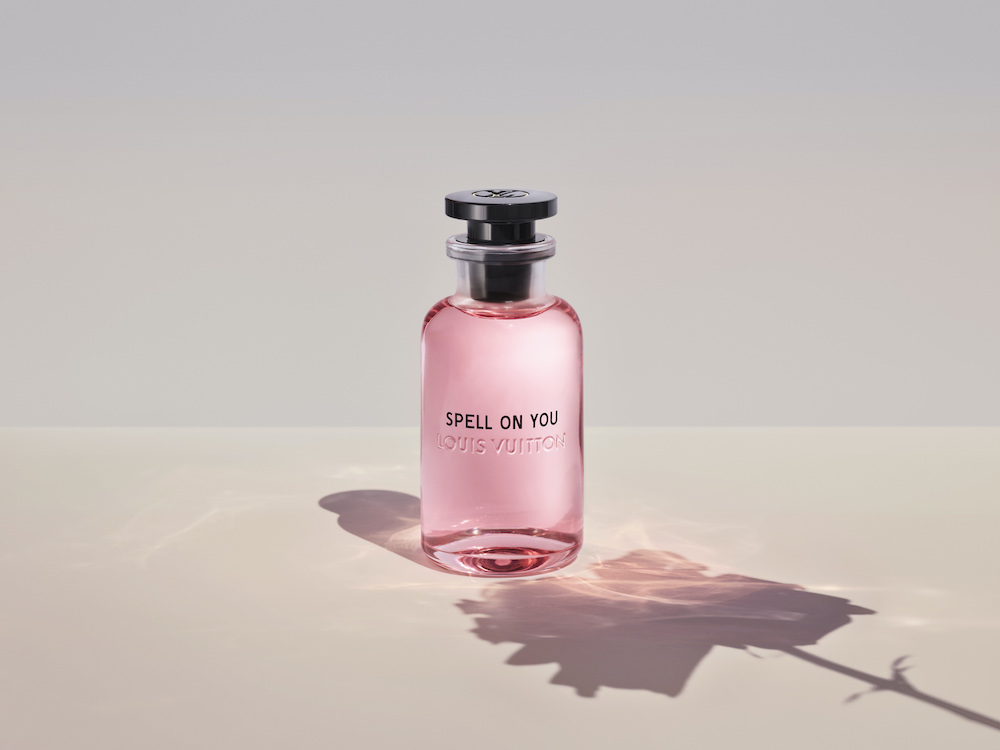 Seductive and intimate, the new fragrance by Louis Vuitton embodies a spellbinding game of love. Composed by their Master Perfumer, Jacques Cavallier Belletrud in Grasse, the Spell On You perfume captures the essence of that immediate connection between lovers and the delicious tension that arises when two people are drawn to one another.
Romantic, jubilant and feminine, the Spell On you is a sensual bouquet of May Rose, Iris and jasmine flowers. In hopes to live up to its alluring name, Jacques Cavallier Belletrud made sure the scent was an empowering force for the wearer and that it would leave an irresistible fragrance trail for to the woman to feel "both romantic and a conqueror."
Jacques Cavallier Belletrud makes the Spell On You as his ode to the precious iris flower. "The iris is a love potion unto itself, its scent literally sets the senses awhirl. It's no coincidence that iris powder has long been used in cosmetics. It's the ingredient of seduction par excellence, in beauty as in perfume." he explains.
Floral fragrances are relatively commonplace but this one sidesteppes all of your typical olfactory clichés. "I wanted to prove that a floral can have character," says Cavallier Belletrud. Provocative and hypnotic, we can assure you that it is definitely not your average floral bouquet. Concentrating its charm right down to its colour: a simultaneously innocent and provocative pink, it starts sweet and sensual but then opens up to a more carnal and seductive expression.