We caught up with Yasuko Furuta, founder and creative director of TOGA.
H&M is on a roll this year, unveiling a stellar list of gargantuan collaborations with the industry's finest such as Simone Rocha, Brock Collection and Sabyasachi to name a few. Just yesterday, H&M launched another designer collaboration, this time, with Japanese label, TOGA. The Toga Archives X H&M capsule is one of the most exciting collaborations to date, featuring avant-garde pieces that portray a different spin on contemporary wardrobe classics. Amongst its list of lust-worthy pieces include hybridised trench coats, printed dresses, midi skirts and office-ready pantsuits that are imbued with TOGA's signature cut-outs and embellishments.
In a statement, founder and creative director of TOGA, Yasuko Furuta explained "Fashion can communicate ideas and interests immediately and non-verbally. With TOGA, I have explored the concept of the customer having agency over what they are wearing, a decision that conveys their personality instantly: they can choose to have bare skin underneath a hole in their skirt, or put trousers underneath. I would love for this H&M collection to introduce that idea to a global audience." We caught up with Furuta on the inspiration behind the collection and her thoughts on the modern consumer.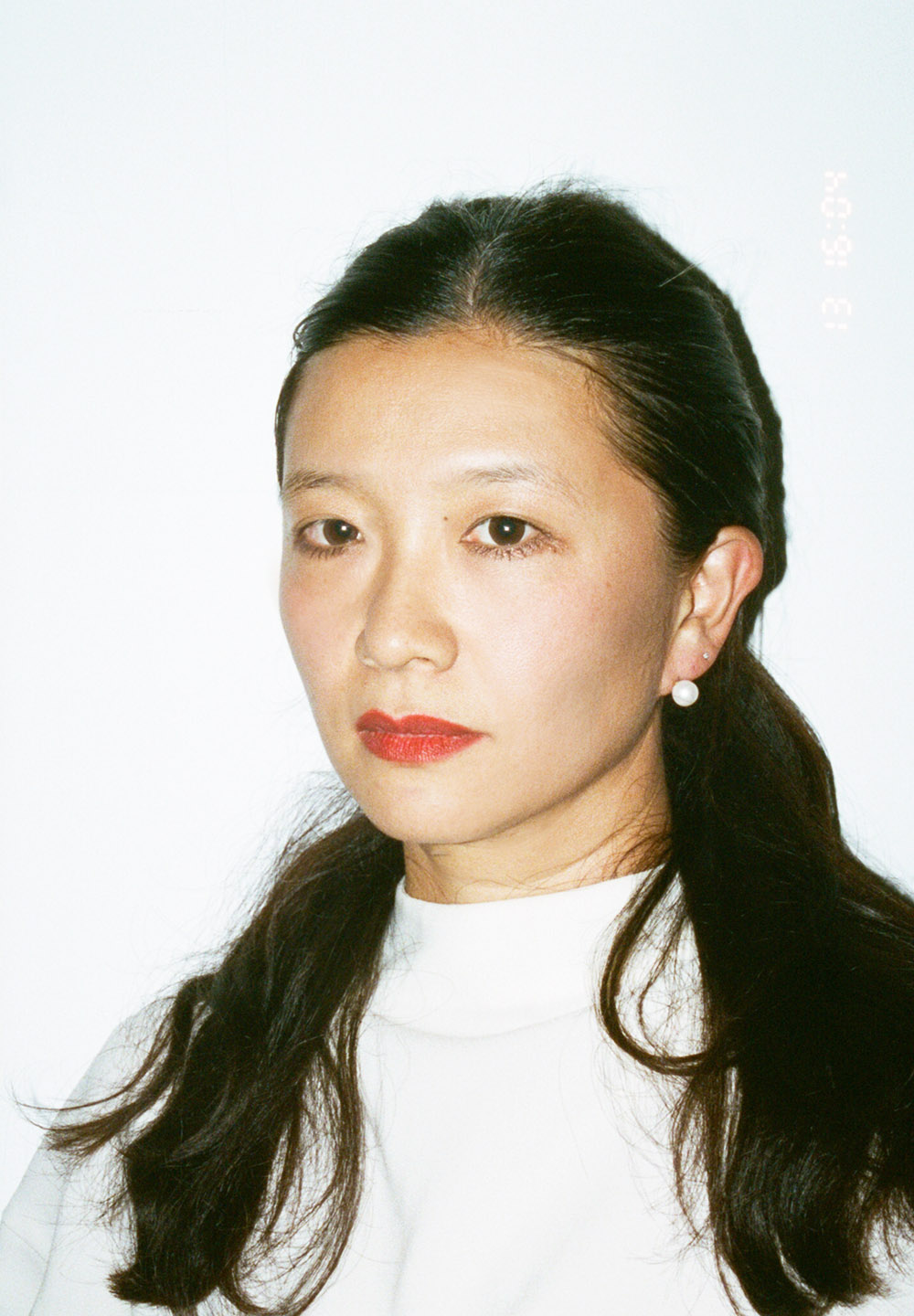 What was your inspiration for this collection?
I focused on pieces that are based on everyday, widely adapted clothes, like the suit. With these everyday pieces, I tried to create a new perspective and new angles to look at—that's what I focused on for this collection.
What are your favorite pieces from the collection?
The key pieces for me are the skirts with the cut-outs, as well as the tailored jackets with the apertures through which beads and scarves are exposed.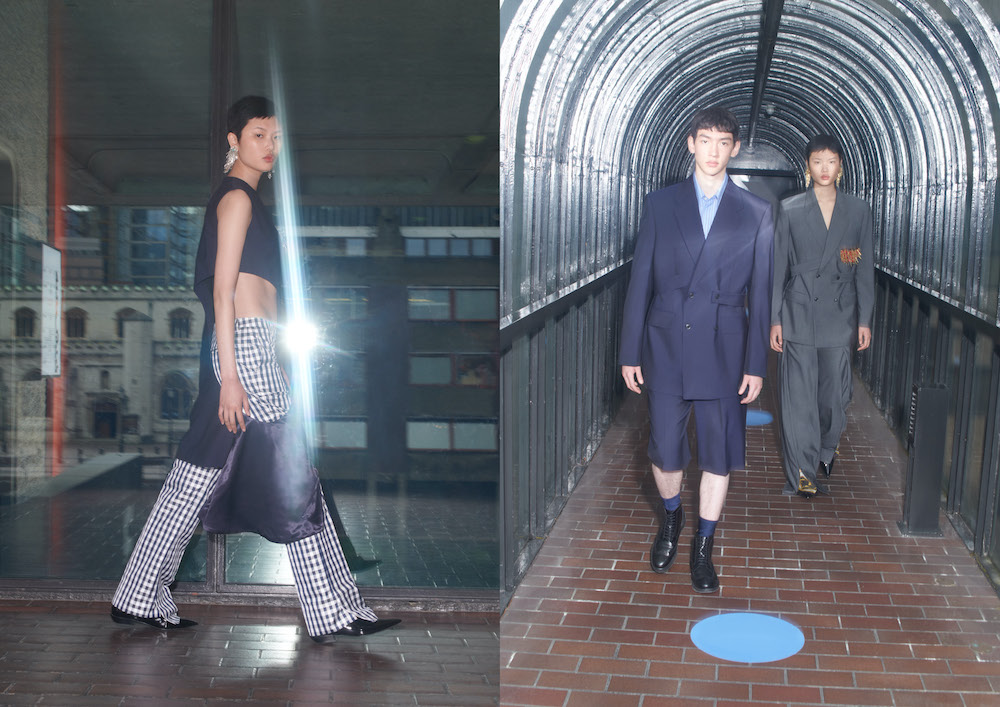 Your collection explores the relationship between clothes and the human body. Why is this significant to you?
I have always been interested in the process of puncturing basic items of clothing, but with a very different approach than a punk one. The idea of the TOGA pieces is that the wearer can control the level of bodily exposure for themselves. The wearer has authority over their identity: they can choose to have bare skin underneath a hole in their skirt, or to put trousers underneath. It's an aesthetic I've been working with for years, and if it could be adopted more globally by a wider audience, that would be incredible.
How do you think the consumer's approach to styling and fashion has changed over the pandemic?
There has been a clear shift towards people wearing more relaxed and comfortable clothing while spending more time at home, but it feels like many are now ready to embrace fashion again with the gradual move back to socialising and returning to work. Therefore, we think it's a perfect time to launch TOGA Archives x H&M collection right now.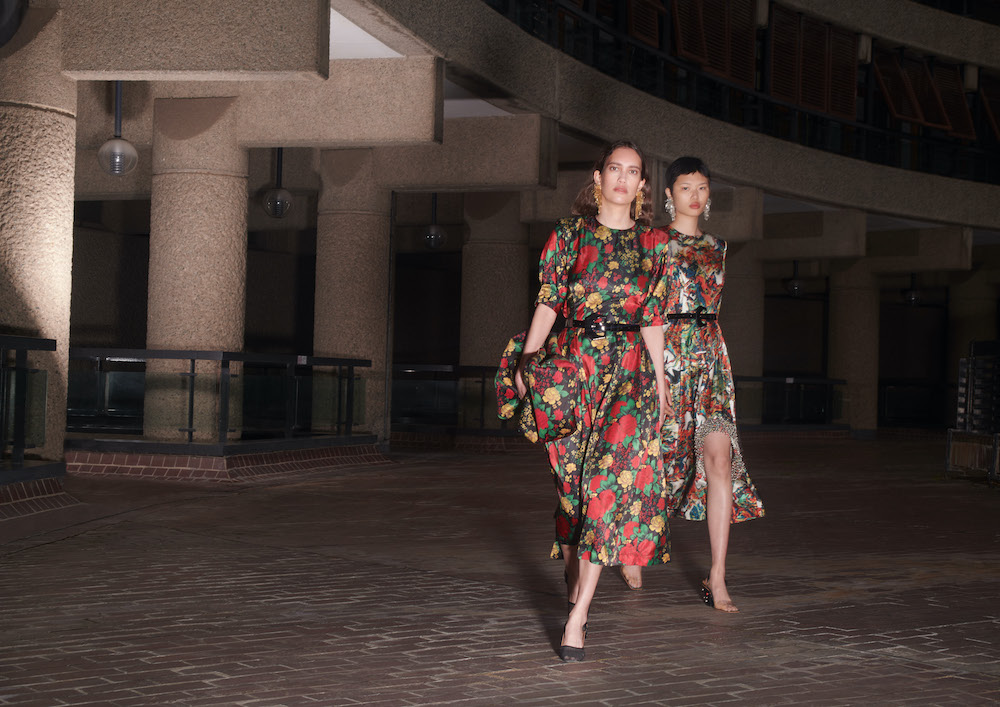 Following this, what are they looking for and how does this collaboration cater to that?
As makers, I think we'll increasingly be expected to indicate our philosophical and political position. Consumers will determine whether they want to wear an item based on whether they agree with the maker's position. Superficial branding and ornamentation will be considered unnecessary and fashion will be seen as a support for people who are interested in controlling how they are perceived.
What do you hope to express through this collection?
I think any individual who incorporates a TOGA item into their wardrobe would perceive their entire wardrobe differently, in a positive way. My hope is that, through H&M, transformation will happen for a broader range of people in addition to those we have been able to reach so far.
– – – – –
All images courtesy.