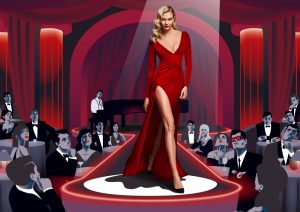 The world once believed that fiery passion was a thing reserved only for men. Women have long been solely viewed as beacons of domesticity, measured by how well they keep their homes in order, their finesse when it comes to making an apple pie and their desires in check. These archaic ideas of women being one-dimensional beings have led to some very important feminist movements to emerge, Time's Up and #MeToo being a couple of significant recent examples. The plight of women continues but there is no denying that the modern day woman is free in the expression of her sensuality and innate feminine power. This is where Good Girl by Carolina Herrera comes in: the fragrance by the brand is wholly rooted in female empowerment.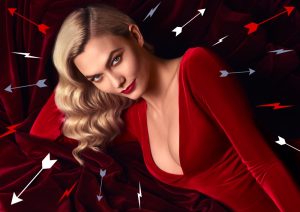 We saw the launch of the Good Girl in 2016, a best-selling Carolina Herrera fragrance inspired by delicate femininity but the complexity of the scent proves to us the duality that exists: womanliness and sensuality, hopeless romance and fierce independence, innocence and naughtiness. Now a collector's edition has been released called Velvet Fatale and the latest Collector is fronted by a seductive Karlie Kloss, exuding major Jessica Rabbit vibes. The supermodel entices the audience with her powerful charisma and as the crowd stands in applause and admiration, the confidence of Kloss truly shines through. Velvet Fatale pays homage to the multifaceted nature of women.
Packaged in intense come-hither red velvet, the Velvet Fatale Collector is an invitation for seduction while Good Girl is an ode to elegance. As creative director Carolina Herrera de Baez says, the Velvet Fatale is about "embracing all the roles we want in life" and this Collector "celebrates our power of seduction and our captivating and playful sensuality." The juice is an irresistible concoction: the freshness of Jasmine and Tuberose is combined with the more sultry notes of Haba Tonka and Cacao.
Encased in the iconic sleek stiletto, Velvet Fatale screams "You go, girl."
The first Carolina Herrera pop up is located at Fashion Avenue, Level 3 of Pavilion Kuala Lumpur until the 21st of October.