Good hair comes from a healthy scalp.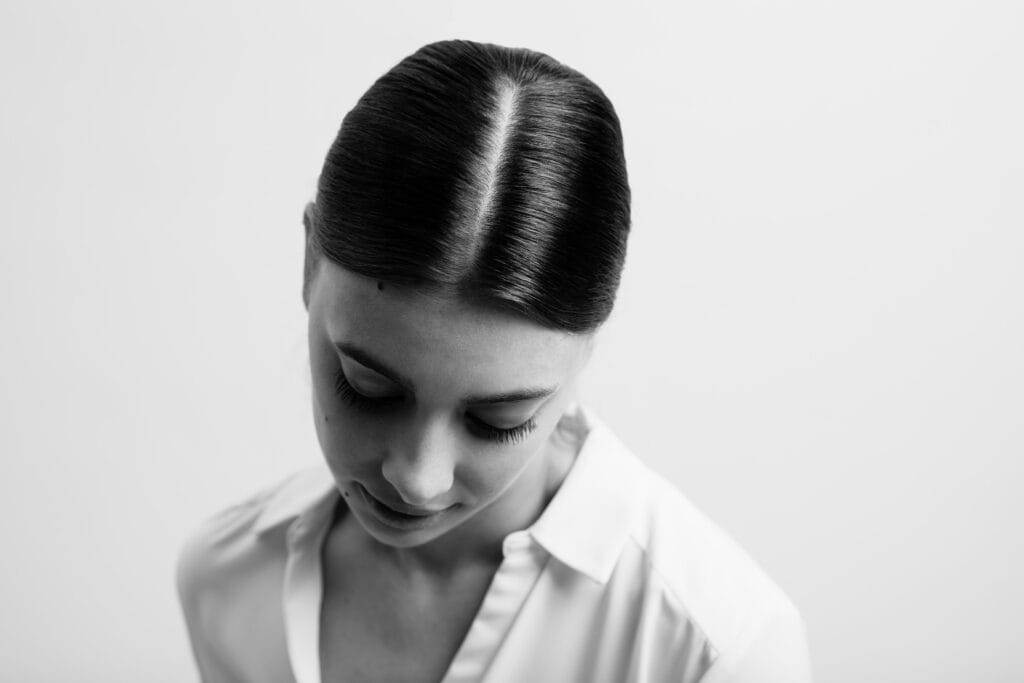 While some claim that nutrients such as copper peptides, biotin and folic acid, may contribute to healthy hair, we believe having a healthy scalp is a major contributor to healthy hair.
We are constantly on the lookout for solutions to repair damaged hair and ways to achieve a healthy scalp. Many factors can contribute to damaged hair, and we're here to help address your hair issues.
In response to this growing problem, Schwarzkopf Professional developed the new Scalp Clinix (an extension of the Fibre Clinix regime). It is a customisable Scalp solution that helps rebalance your Scalp's microbiome whether in the salon or at home. To support your scalp's microbiome for an improved scalp condition, Schwarzkopf Professional draws upon the most advanced Biotic Technology within each formulation of the Scalp Clinix regime. Biotic Technology combines microbiome active, Edelweiss extract, and Japanese fermented ingredients that bring the scalp back to its natural state.
Starts your scalp care journey now.
(Read more: How The Microbiome Went Mainstream)
View this post on Instagram
How do your use Schwarzkopf Professional's new Scalp Clinix?
If you're a hairdresser looking for solutions to address a customer's scalp concern, the answer is in three simple steps to re-balance the scalp's microbiome. First, gently exfoliate dead skin cells using Scalp Clinix Pre-Shampoo Scrub with Biotic Technology to prepare the scalp for cleansing. Next, cleanse the hair and scalp with Fibre Clinix Tribond Shampoo. To treat scalp concerns, there are three dedicated Scalp Clinix Boosters (Soothing, Oil Control & Flake Control) that help to improve the condition of the scalp.
 The hair regime helps to provide transformative results from root to tip if they are experiencing both scalp imbalances and compromised mid-lengths and ends. The Fibre Clinix Tribond Treatment and selected Boosters can be applied to mid-lengths and ends directly after the Scalp Clinix Biotic Base and dedicated Booster has been applied to the scalp, then simply rinsed off.
BAZAAR Picks out the most appropriate Home Scalp care routine just for you. 
Each Scalp Clinix home care regime contains a Shampoo and Treatment/Serum formulated with Biotic Technology, developed with dedicated skincare-inspired ingredients.
Scalp Clinix Anti-Hair Loss
Treatment for thinning hair. When shampoo and serum are applied together combined with massage, it promotes blood microcirculation to the scalp,  which helps to strengthen hair follicles and reduce non-pathological hair loss after 6 weeks.
[/tps_title]