Ten years ago, the word emoji looked like a typo, and the concept of canceled applied mostly to schools on snow days. A decade—this decade!—later, the world has reprogrammed its playbooks for power, desire, and beauty, creating new paradigms that spiral through cyberspace at the speed of light—or at least at the speed of Kylie Cosmetics sales. Where does the fashion world stand at the end of a tumultuous, transformative decade? These 12 moments give us some hints at where we're going, thanks to a trail of Instagram crumbs that show us where we've been.
See Now, Buy Now … or Later, or Whenever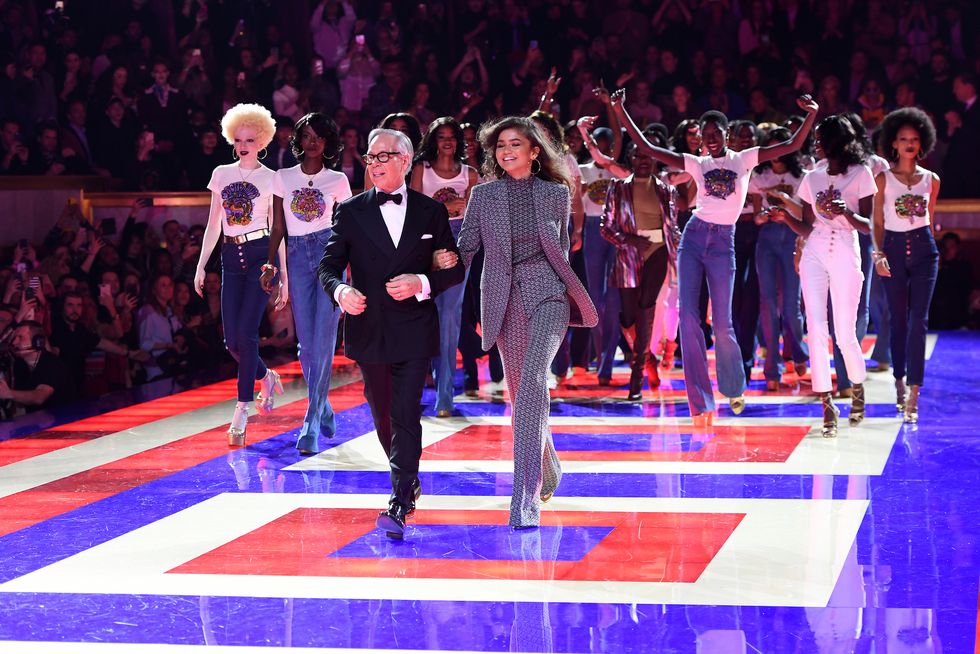 Ten years ago, see now, buy now was the phrase that would "save" retail from the increasing gap between Internet interest and boutique availability. Instead of waiting six months for a runway collection to hit shelves—or worse, getting impatient and buying the fast fashion equivalent a month later—consumers would ostensibly be thrilled to pay full price for instant gratification.
The thing is, they weren't, because runway shows aren't about selling looks; they're about creating an iconic cultural moment. Now, designer clothes get delivered to stores in small micro-shipments so luxury boutiques can refresh the sales floor every few weeks, just like H&M and Zara. As for runway-to-real-life FOMO, it's still a thing, but now that YouTube hauls show people's constant closet refreshes, having an under-the-radar outfit you didn't see on the runway is often more of a flex.