Ten years ago, the word emoji looked like a typo, and the concept of canceled applied mostly to schools on snow days. A decade—this decade!—later, the world has reprogrammed its playbooks for power, desire, and beauty, creating new paradigms that spiral through cyberspace at the speed of light—or at least at the speed of Kylie Cosmetics sales. Where does the fashion world stand at the end of a tumultuous, transformative decade? These 12 moments give us some hints at where we're going, thanks to a trail of Instagram crumbs that show us where we've been.
The Gigi and Bella Connection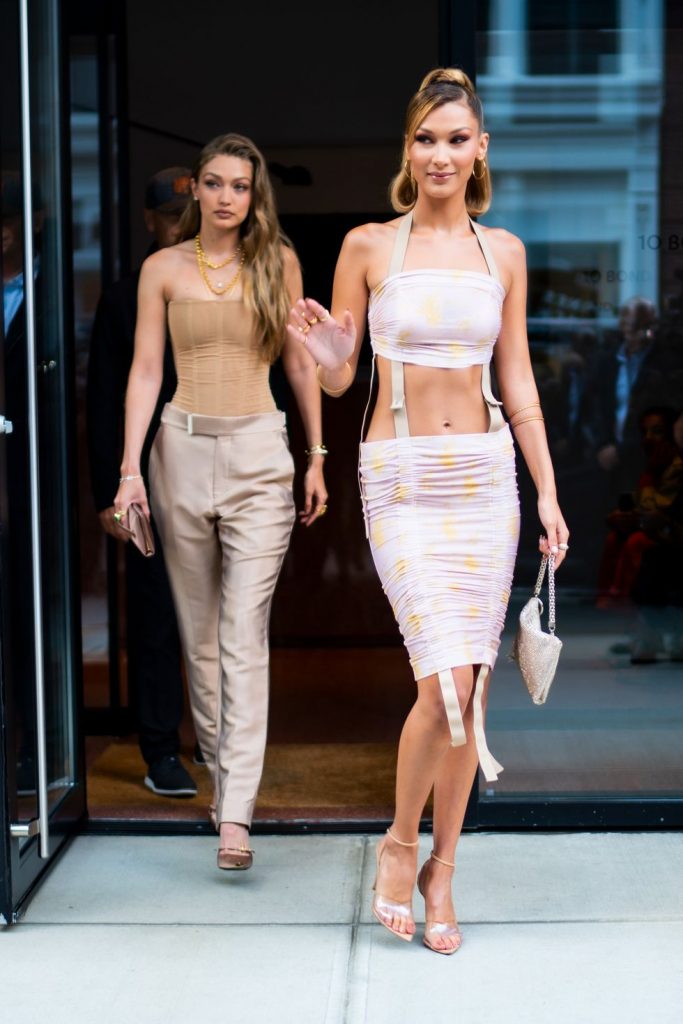 A decade ago, Mary-Kate and Ashley Olsen were the most famous sisters in fashion. Paparazzi followed their every Starbucks sip, thwarted by their massive handbags and cardigans that doubled as shelter tents. They were notoriously private and priestess-like in the furtive devotion they inspired. The Sisters Olsen are still a fashion force, and still so ethereally spacey, you'd swear they use The Force. But their fame has been eclipsed by a very different pair of siblings.
What's weird is, Gigi and Bella Hadid are in some ways the exact inverse of MK + A. Instead of hiding from the cameras, they broadcast their photos themselves. Instead of shielding their bodies from view, they reveal a repertoire of toned skin, often lit by the California sunshine that nourished their teenage ascent. Athletic, joyful, and unafraid to clap back, Gigi and Bella represent a new kind of female duality, one in which blonde or brunette doesn't mean Ashley (refined, industrious, popular) or Mary-Kate (wild, instinctive, artistic), but instead two variations on a theme: sweet, sporty bombshell or sweet, sexy rock star.
The sisters are beloved because they're so relatable: They lose shoes! They wrestle with their friends! They hang out with their mom! You almost forget they're untouchable. But just like the Olsens, the Hadids are so famous, so beautiful, and so totally in demand by forces beyond measure that all one can do is watch them. And you know, they seem really nice.