Ten years ago, the word emoji looked like a typo, and the concept of canceled applied mostly to schools on snow days. A decade—this decade!—later, the world has reprogrammed its playbooks for power, desire, and beauty, creating new paradigms that spiral through cyberspace at the speed of light—or at least at the speed of Kylie Cosmetics sales. Where does the fashion world stand at the end of a tumultuous, transformative decade? These 12 moments give us some hints at where we're going, thanks to a trail of Instagram crumbs that show us where we've been.
What Is Gender?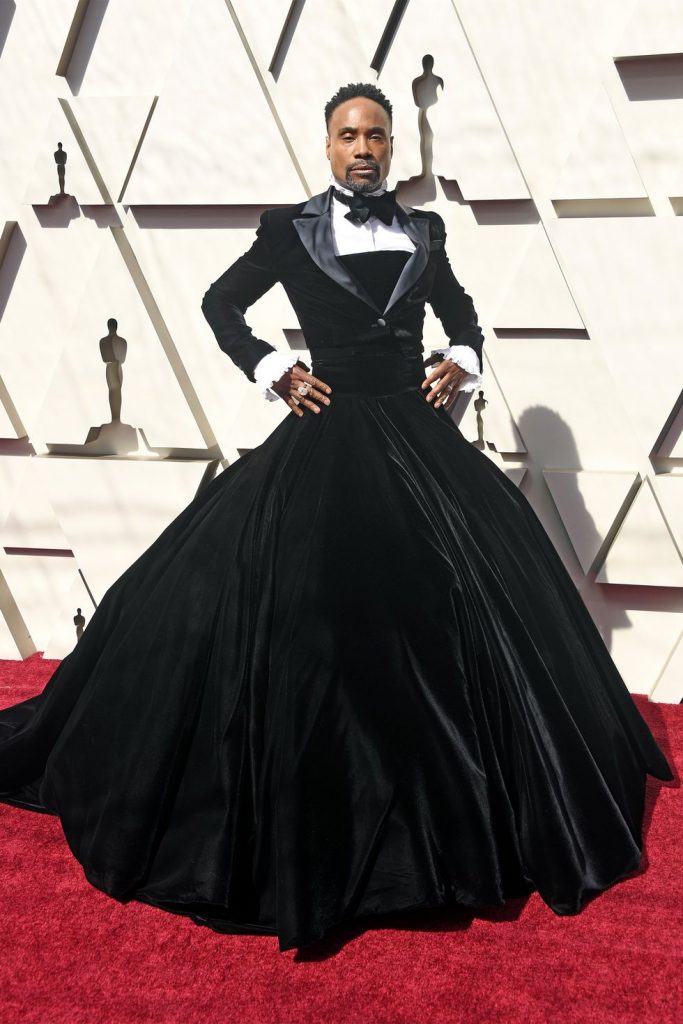 We hold these truths to be self-evident: Trans women are women, trans people are people, and you have the ultimate power over your pronouns and gender identity. Now that we've stated the painfully obvious, let's explore the style side of things, where designer menswear becomes a closet staple for fashion-obsessed women, Billy Porter wears a ball gown to the Oscars, and the gender spectrum itself provides inspiration for forward-thinking labels like Thom Browne, Margiela, Chromat, and Comme des Garçons.
Meanwhile, openly trans runway stars like Nate Westling, Hari Nef, Dara Allen, Finn Buchanan, and Teddy Quinlivan are booking huge jobs with brands like Prada, Louis Vuitton, and Moschino. As gender constructs dissolved in this decade, fashion was one of the first industries to adapt, react, and embrace the possibilities. And as long as we're talking possibilities, have you noticed Uniqlo's JW Anderson coat—which is technically for men, but whatever—is finally on sale?!