Ten years ago, the word emoji looked like a typo, and the concept of canceled applied mostly to schools on snow days. A decade—this decade!—later, the world has reprogrammed its playbooks for power, desire, and beauty, creating new paradigms that spiral through cyberspace at the speed of light—or at least at the speed of Kylie Cosmetics sales. Where does the fashion world stand at the end of a tumultuous, transformative decade? These 12 moments give us some hints at where we're going, thanks to a trail of Instagram crumbs that show us where we've been.
Normcore but More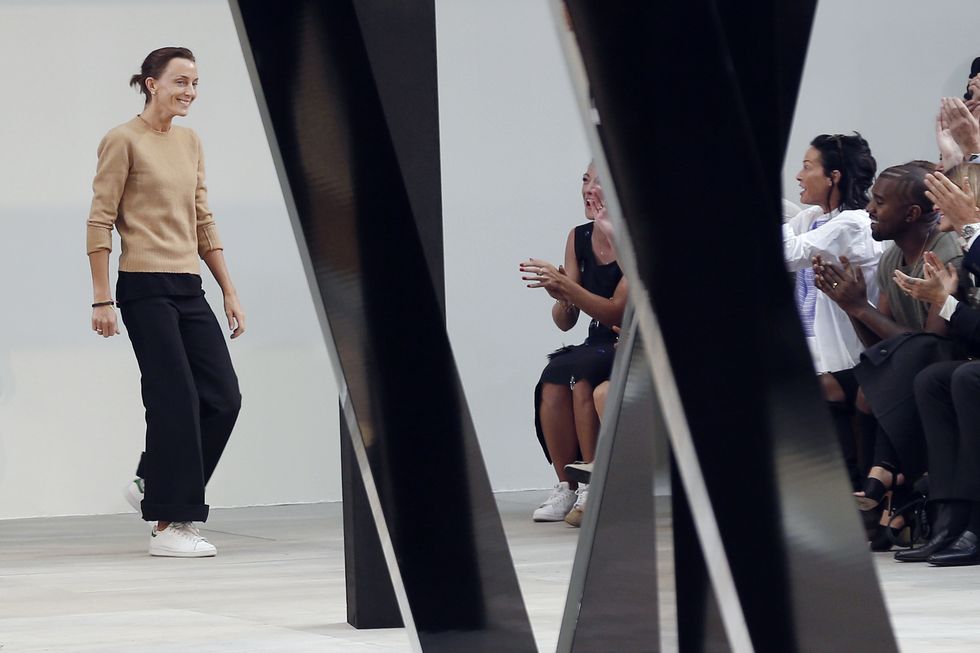 It's not often you drop everything and demand to become another person, but Phoebe Philo made me do it. As creative director of Céline, she strode onto her spring 2015 runway in a messy bun, a sweater, a pair of wide-leg black pants, and Adidas Stan Smiths. She had a hair elastic on her wrist. She had silver double hoops in her ears. I can't tell you anything about Céline's actual collection that season (sorry!), but I can recount, in precise detail, how I felt seeing a grown woman at work, looking like a grown woman at work. To put it simply, it felt like I finally had a chance in this crazy gluten-free-stiletto-sharp style world. It felt like winning what I knew I deserved.
Critics and BuzzFeed called it normcore, the practice of making really regular clothes but making them in gorgeous fabrics with subtle, elevated tricks that only true fashion snobs would see. There were Balenciaga's Bernie Sanders beanies, Isabel Marant's coveted yet anonymous gray sweatshirts, Birkenstock's Rick Owens rollout, Vetements' absurdly pricey hoodies, and so many Crocs. The result was a little ridiculous when done for a hypebeast effect—the Emperor's Used Clothes, so to speak—but when Philo and her female contemporaries like Stella McCartney and Margaret Howell made posh plainclothes collections that made it easier to move through the world as a woman of alluring influence? It wasn't artifice; it was just a boss move.