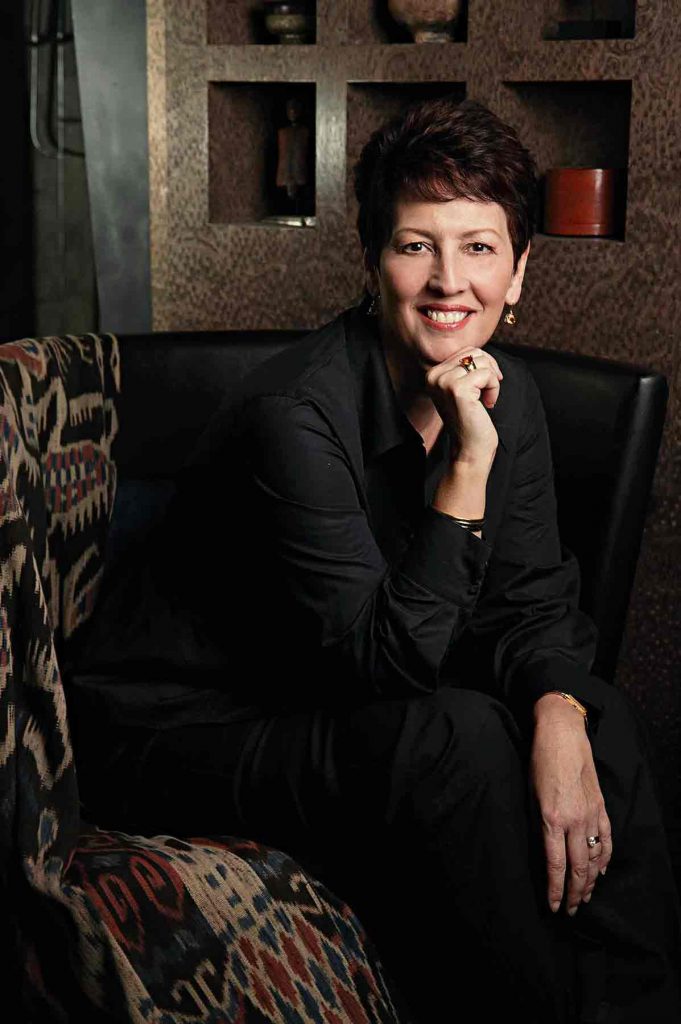 Linda Locke
Tell us about Club 21 Online.
It's a natural evolution, complementing our existing stores but also carrying its own range of It labels. Of course, the website offers a 24/7 shopping experience. We manage over 250 brands across nearly 400 stores in 10 countries. Finally, our retail experience and knowledge of local consumer markets makes us sought after as a retail partner.
How different is it from other online retailers?
 The vision of our founder has always been to build a lifestyle company that attracts customers that share the same belief system – a desire for feeling good, looking good and living well.
Who is the Club 21 Online woman?
She is fashion-confident, incredibly knowledgeable, cosmopolitan, well travelled, cultured, enjoys gourmet food, keeps fit, and is well put-together. She also loves up-and-coming designers.
Favourite labels available online?
Jil Sander Navy, Bao Bao Issey Miyake, Stella McCartney, and Rick Owens DRKSHDW.
Your personal style?
Very clean lines, great structure, attention to detail, and interesting materials – always classic and elegant. I rarely wear patterns and if I did it would be a discrete graphic. I like beautiful but contemporary classic jewellery, such as pieces from Italian jewellery brand, Pomellato.
Spring/Summer '15 trends you will be wearing?
Truth is, I have never been one to follow trends literally. I choose what I like and what suits me. Having said that, stripes, monochrome, and lace really appeal to me – the latter as an accent to otherwise minimalist silhouettes.
Style icons?
Certainly Lupita Nyong'o, Yasmin Sewell, Tilda Swinton, and Audrey Hepburn.
Fashion necessities?
Great jewellery, well-cut trousers (I never wear dresses), beautiful shoes, and a classic, crisp black or white shirt.
What is the Club 21 Membership programme?
Luxury That Rewards includes regional membership that can be enjoyed at our stores, as well as online. Members are entitled to points for instant redemption on future purchases, discounts, gifts, and free alterations.
What's new on Club 21 Online in 2015?
For Spring expect new brands, including Public School, Citizens of Humanity, Tabitha Simmons, Maiyet, Undercover, Juun.J, J.W. Anderson, and many more.
Image: Imaxtree