Your favourite travel bag just became sustainable.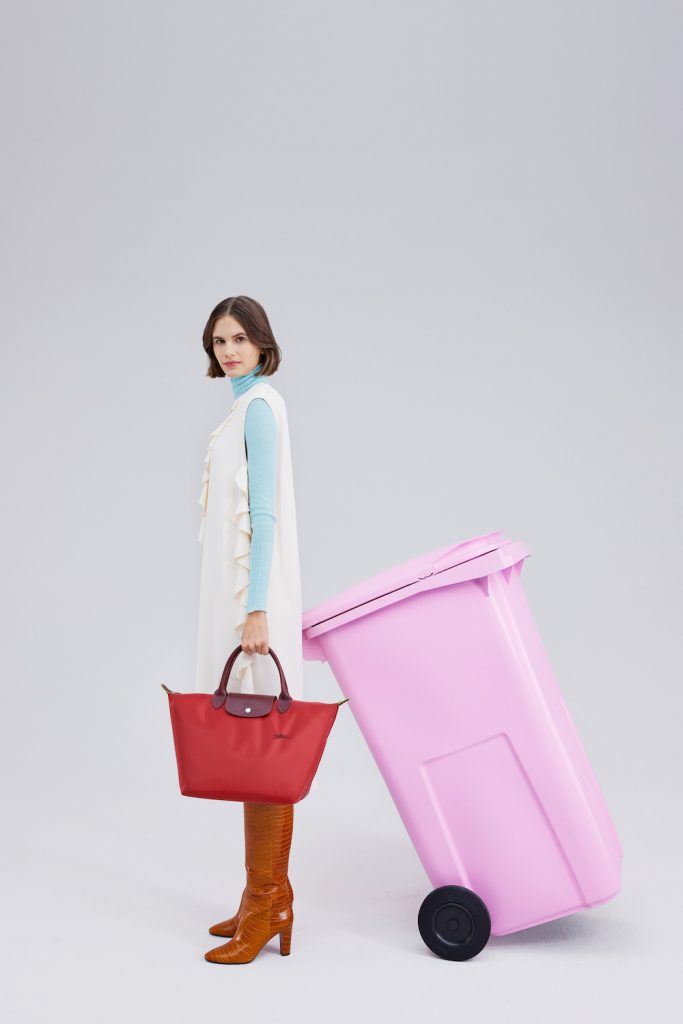 Since its creation in the early '90s, Longchamp's iconic Le Pliage® enraptured the hearts of many. Thanks to its functional and desirable silhouette, the bag gained a substantial legion of loyal devotees worldwide and till this day, remains a highly-regarded travel essential. This season, the bag is given a sustainable makeover. Introducing Longchamp Le Pliage® Green. Made with recycled nylon, the new line marks the beginning of the bag's sustainable evolution—Longchamp aims to transition the entire Le Pliage® collection to this sustainable textile by 2022. From the canvas to the straps and the hardware, each individual component of the bag has been carefully reconsidered to minimise its environmental impact.
Longchamp's move towards a sustainable alternative comes as no surprise. In 2019, Longchamp launched My Pliage® Signature (made from recycled polyester canvas) and in 2020, introduced the Green District line (made from ECONYL®-certified recycled nylon). Following this trend, the Longchamp Le Pliage Green collection underlines their commitments to protect the environment.
The sustainable Le Pliage® collection comprises of four nature-inspired colours: Forest, Ocean, Earth and limited-edition Snow. Other discreet details (that distinguish the sustainable collection from the original Le Pliage®  range) include tonal "Russian leather" trims and an embroidered Longchamp racehorse logo. Elsewhere, the bag's leather "ears" (at the end of the zip closure) feature light green edges. Durable and refined, Longchamp's Le Pliage® Green maintains the same properties as its predecessor—the bag is waterproof, washable, foldable and can be repaired.
Scroll below to discover more about Longchamp Le Pliage Green sustainable collection.
The Canvas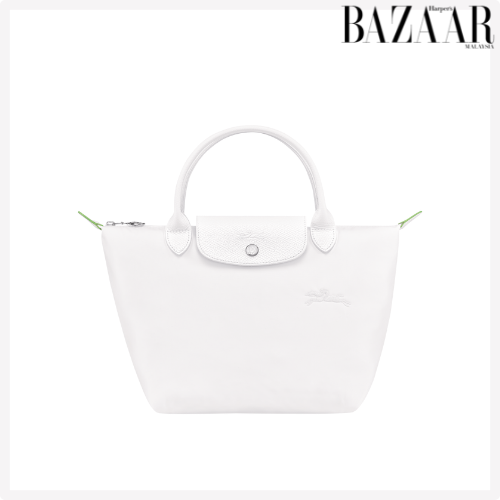 The body of Le Pliage® Green is composed of recycled polyamide (nylon) canvas that are sourced from fishing nets, carpets and pre-consumer waste (such as nylon stockings and offcuts from the textile production process).The recycled canvas has Global Recycled Standard (GRS) certification and contains between 70% and 100% recycled fibres.