Guests can now customise their Signature logo print bags with their own initials.
Timeless with a sprinkle of fun? Michael Kors' newest in-store experience and accessories promises just that. Introducing MK My Way, a unique boutique experience where everyone is invited to immerse themselves in the world of Michael Kors. Featuring a colourful and energetic pop-up kiosk, the brand spotlights their iconic Signature motif. In particular, their Signature Logo bag collection takes centre stage.
To encapsulate the whole MK My Way experience, customers will also be able to customise their Signature Logo bags with their own initials. In addition to the initials, customers have the option of choosing playful jet-set themed motifs that are exclusively painted by local artists and illustrators, including Alice Yap, Carmen Chin and Yimin. The paint supplies are provided by California-based paint company Angelus Paints, ensuring quality.
As seen on Daiyan Trisha and Christinna Kuan, the customised bags offer a whimsical and fun touch to the brand's timeless Signature bags. Daiyan's Karlie Small Logo Crossbody bag will take you from day to night with ease. Its sophisticated silhouette offers an elegant look while the adjustable crossbody strap provides a versatile touch. Meanwhile, Christinna's feminine Hamilton Legacy Large Logo Stripe Belted Satchel bag is a great workbag that will easily fit your laptop. Head back to the office in style with the Hamilton Legacy.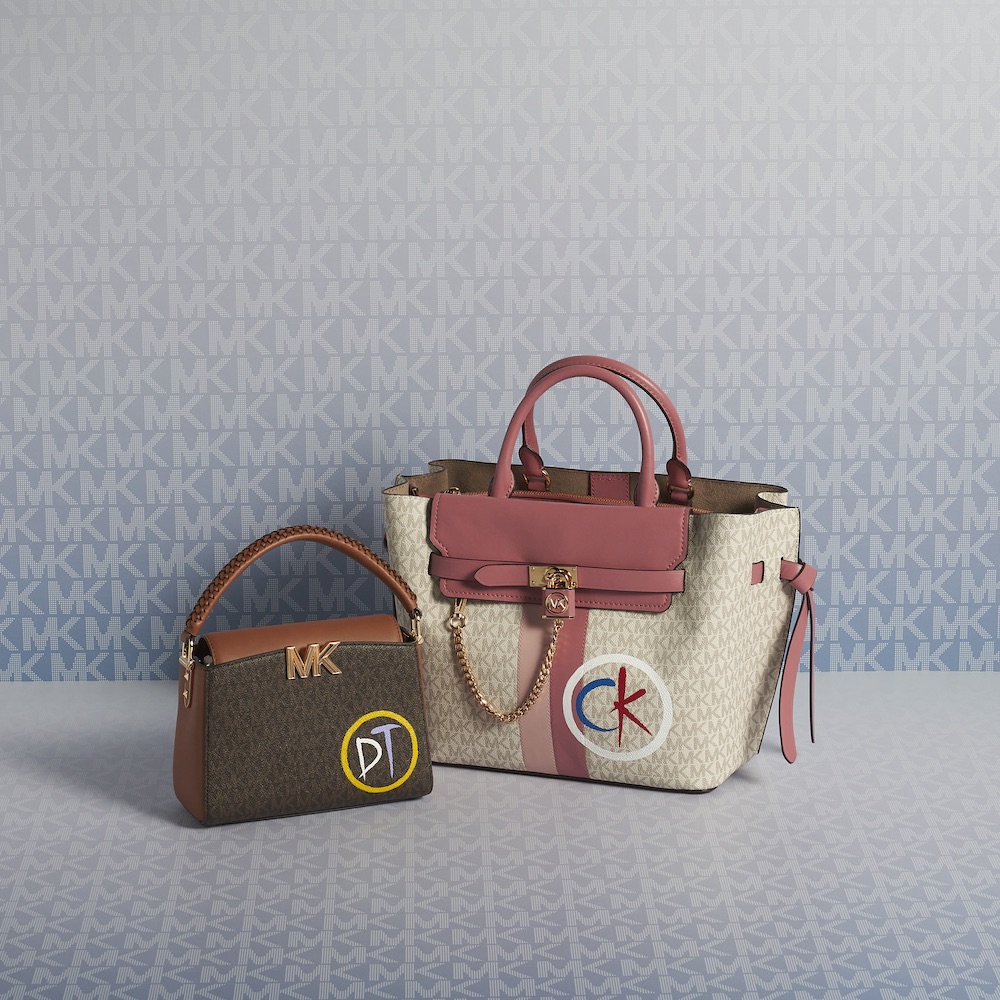 The MK My Way pop-up experience is available in Pavilion Kuala Lumpur, One Utama Shopping Centre and Sunway Pyramid till the 12th of June 2022. Don't forget to drop by with your friends and family for a full Michael Kors experience.
– – – – –
All images courtesy.