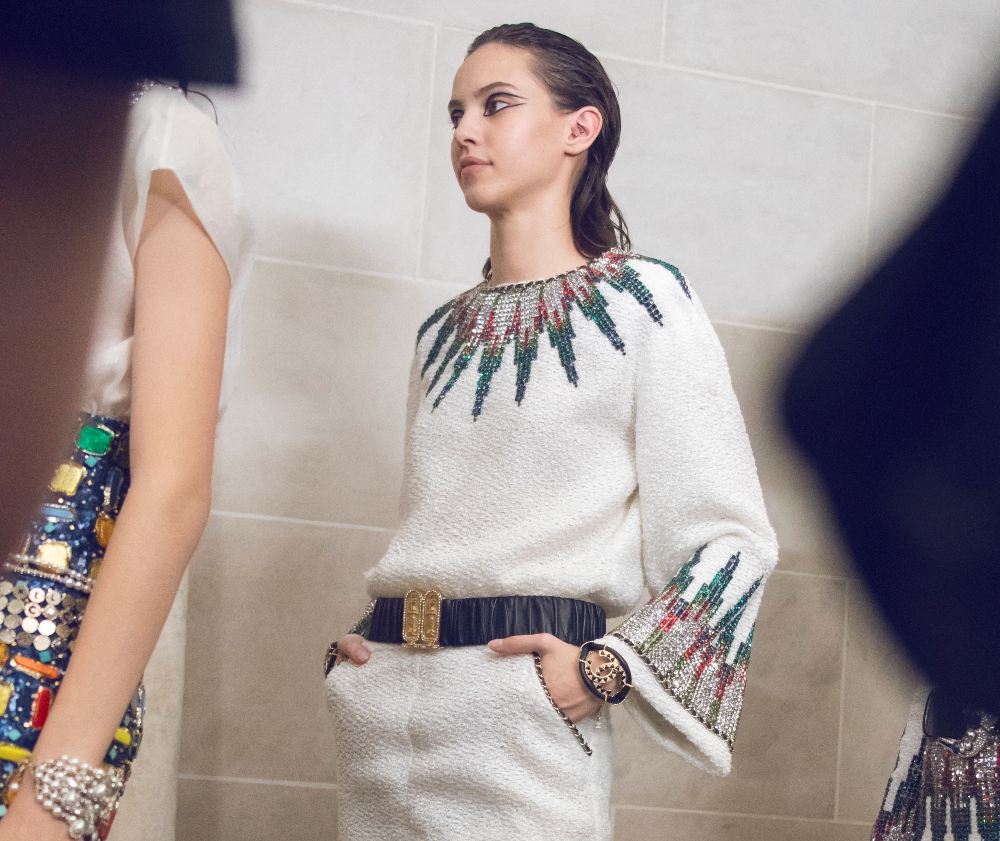 The annual Métiers D'art collection by Chanel has perpetually been dedicated to the art of doing it well. The luxury fashion house preserves exquisite craftsmanship by the numerous artisans united under its roof: embroiderers Montex and Lesage, hatmaker Maison Michel, feathers and flowers maker Lemarié, and the list goes on. "In artisanal, there is art. The art of doing it well. An applied art. And it really is astounding. I think the Chanel Métiers d'art collection is very much down to this refinement which should be seen close up, almost touched, to understand how it is done and to really appreciate the beauty of this work," the late Karl Lagerfeld explained. 
It then comes to no surprise that a complex process is involved with each creation and this was no exception to the latest Paris-New York 2018/19 Métiers D'art collection where Ancient Egypt meets New York City skyline. 
BAZAAR gets the exclusive on how a single look is made, discover the magic below. 
5. On the runway.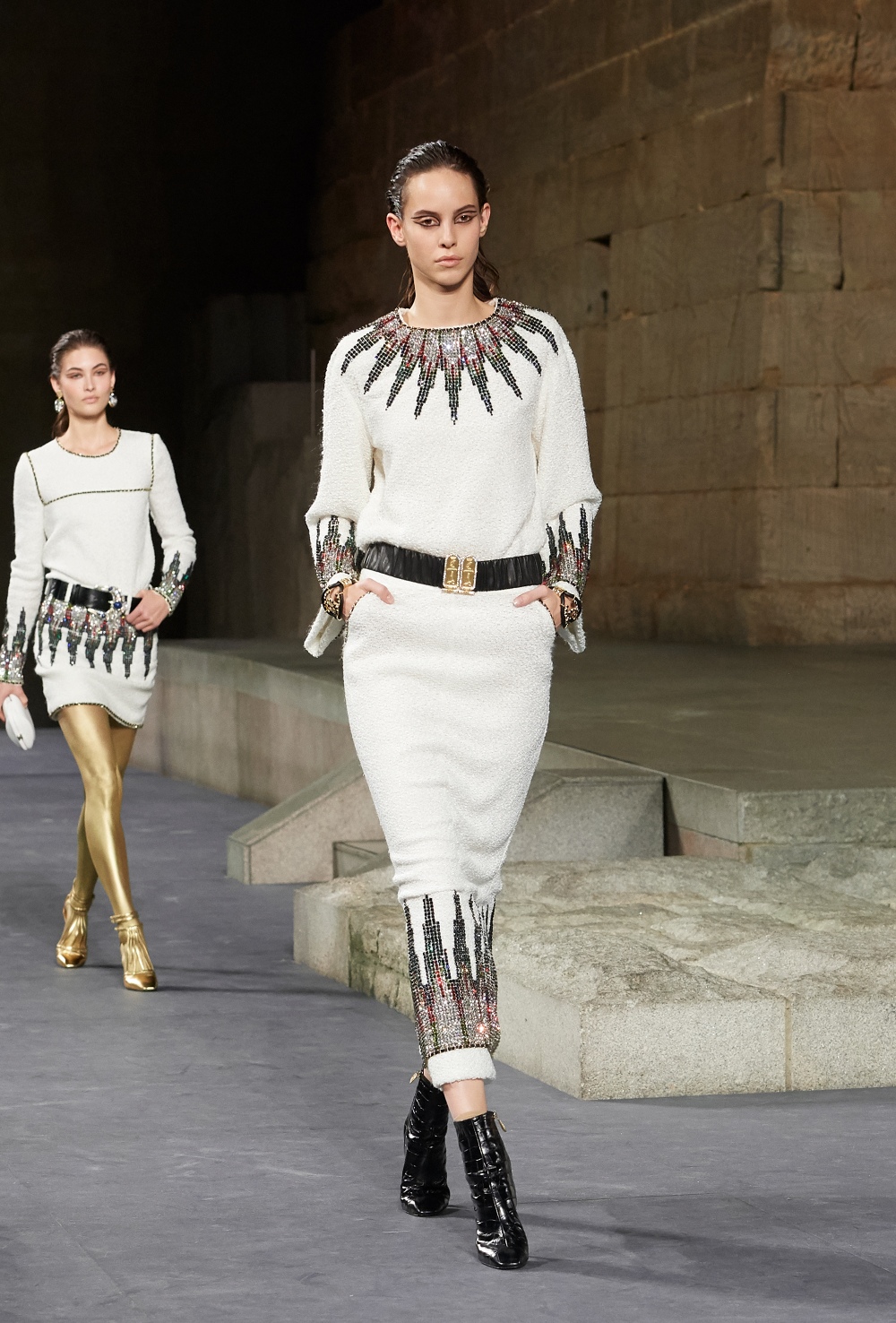 Look 68 makes its way down the runway on the 4th of December at The Metropolitan Museum of Art of New York for the Paris – New York 2018/19 Métiers d'art runway show.