Much like a snake that sheds its skin to appear anew, Bvlgari puts an unexpected twist to its iconic Serpenti, debuting a sparkling new design that is as edgy as it is elegant.
Images: Bvlgari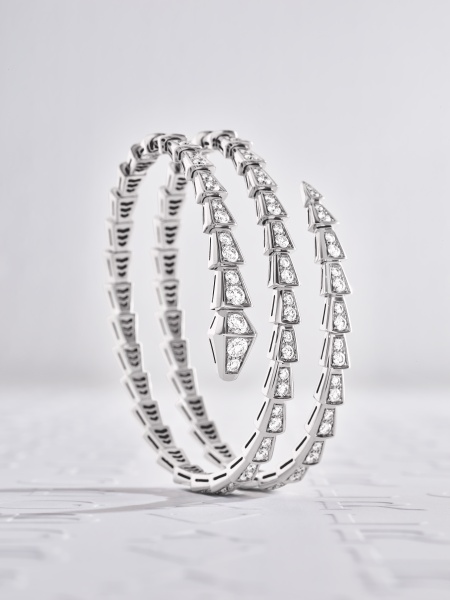 First introduced in the late 1940s with the Secret Serpenti gem-set watch before slinking into the jewellery collections to establish itself as the Maison's iconic symbol, the Bvlgari serpent symbolises power, seduction, temptation and naturally transformation. Morphing from its animalistic origin to a more stylised geometric form through the decades since, the serpent beautifully expresses Bvlgari's bold and fierce spirit regardless of its varied evolution.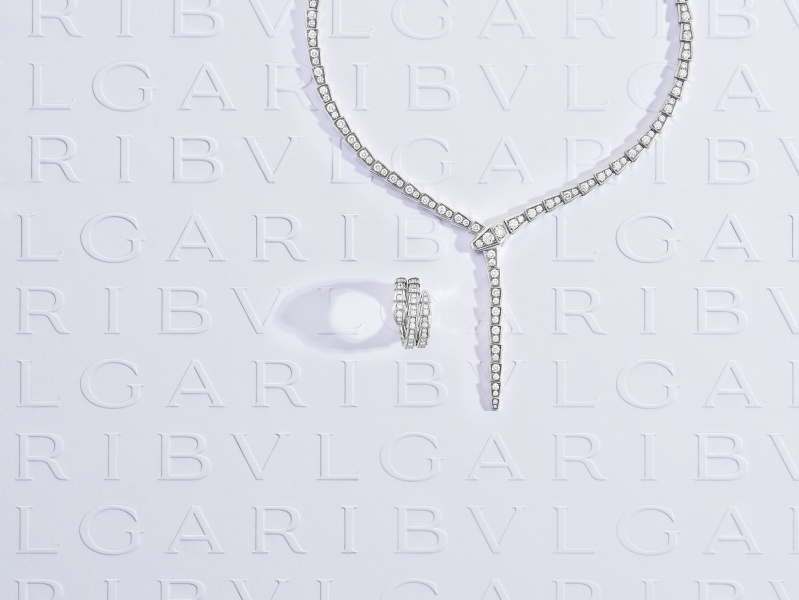 Its latest form, the Serpenti Viper, is easily its most metropolitan, defined by its flexible modular construction where each of the snake's scales is carefully hinged together and inserted one by one so that it comfortably caresses the wrist or finger, like precious armour. It's an innovation that is exemplary of the Roman jeweller's unparalleled craftsmanship and know-how.
The Serpenti Viper collection is made up of an arresting array of bracelets, rings, necklaces and earrings, made available in a selection of three gold colours. The bracelets and rings showcase greater refinement, with a double wrapping feature in pink and white gold. For that extra bit of audacity, the stylised snakes also come dressed in bright plain gold scales embellished with diamonds on the heads and the tails.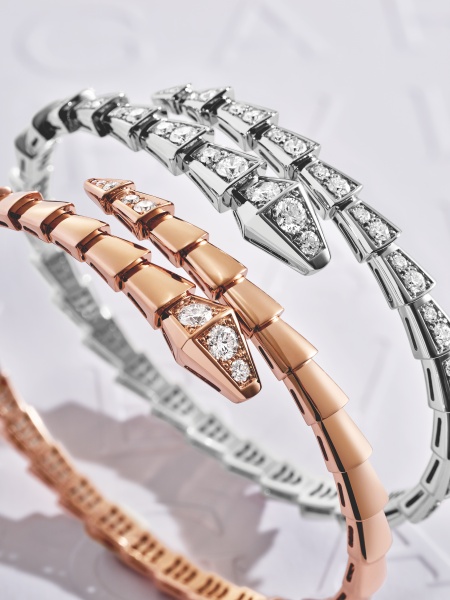 Bold in design and in attitude, the Serpenti Viper's new look is designed for the brave at heart, be you man or woman. As flexible as its construction, the collection's edgy, contemporary design can easily take you from casual to dressy with ease. As long as you carry the daring spirit to go with it.

Bvlgari Malaysia now offers delivery nationwide. Shop in the comforts of home with the convenient payment method Cosmopay for a seamless purchasing experience. Discover the Serpenti Viper collection here. Give in to temptation and see fine art photographer Nadirah Zakariya's artistic interpretation of the Bvlgari Serpenti's arresting alliure here.