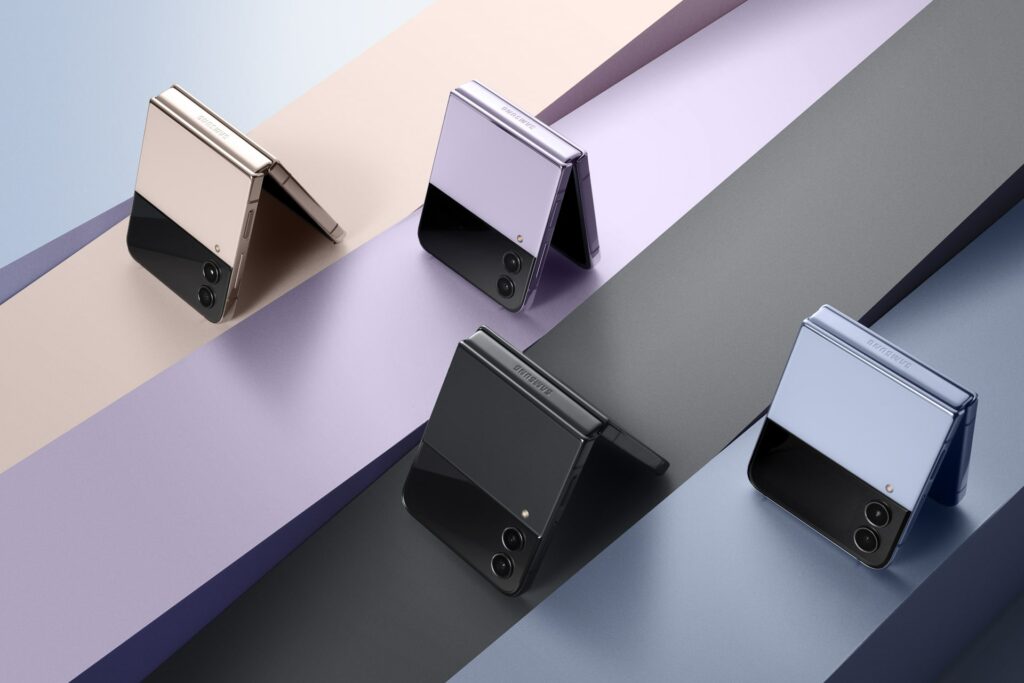 Makeup junkies are always looking at new ways to rock their cosmetics, but have you ever thought about matching your next beat to your smartphone? The Samsung Galaxy Z Flip4 is the perfect foldable device to inspire new makeup looks with its four main colours, and 75 other bespoke edition colour combinations.
To give you some ideas on new makeup looks to rock in the new year, we looked to the Spring/Summer 2023 Fashion Weeks to get some gorgeous makeup inspiration that you can easily recreate at home.
Lilac Eyeshadow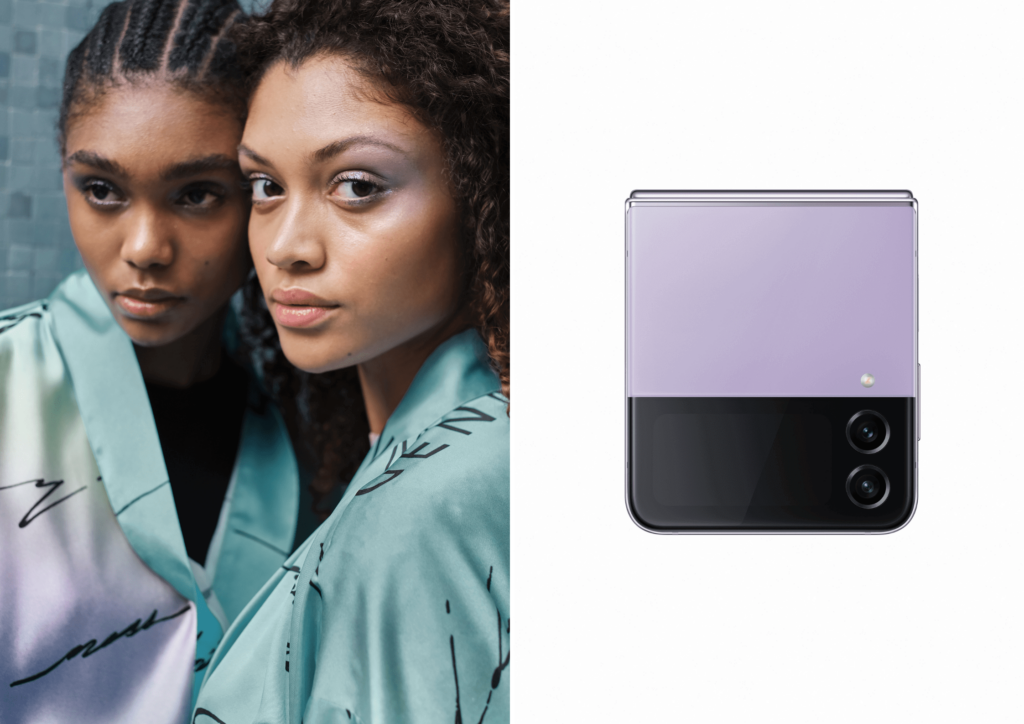 The models walking for Genny sported a wash of glittery lilac eyeshadow across the lids. This soft but stunning look pairs well with the Samsung Galaxy Z Flip4 in bora purple
Black Lipstick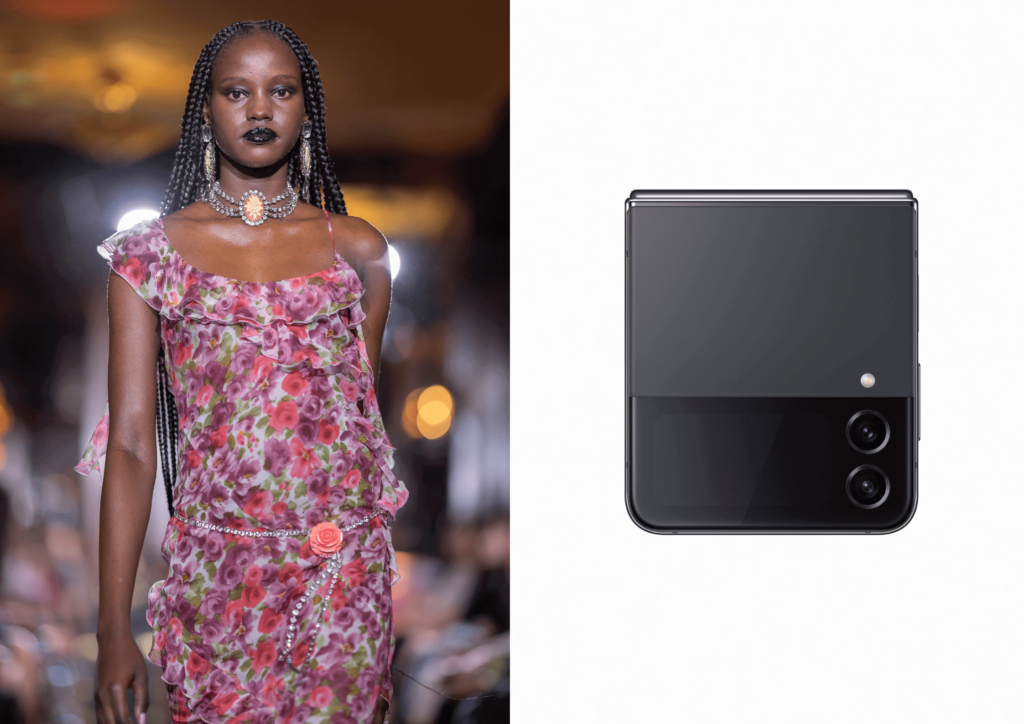 If you keep the rest of the face at a minimum or even simply bare, a black lip as seen at Alessandra Rich will come off as sultry without being too goth or broody. It's a cool match to the Samsung Galaxy Z Flip4 in graphite.
Jewelled Face Embellishments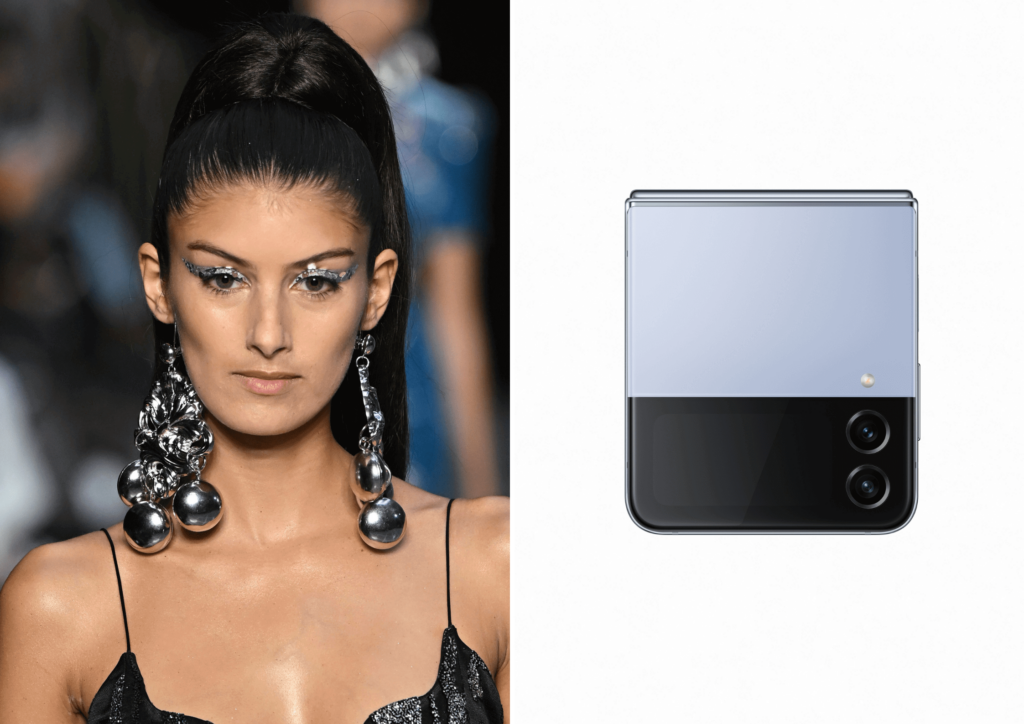 Keep the rest of your face bare and use some light blue stone embellishments to add some razzle to the dazzle of your blue Samsung Galaxy Z Flip4.
Soft Pink No-Makeup Makeup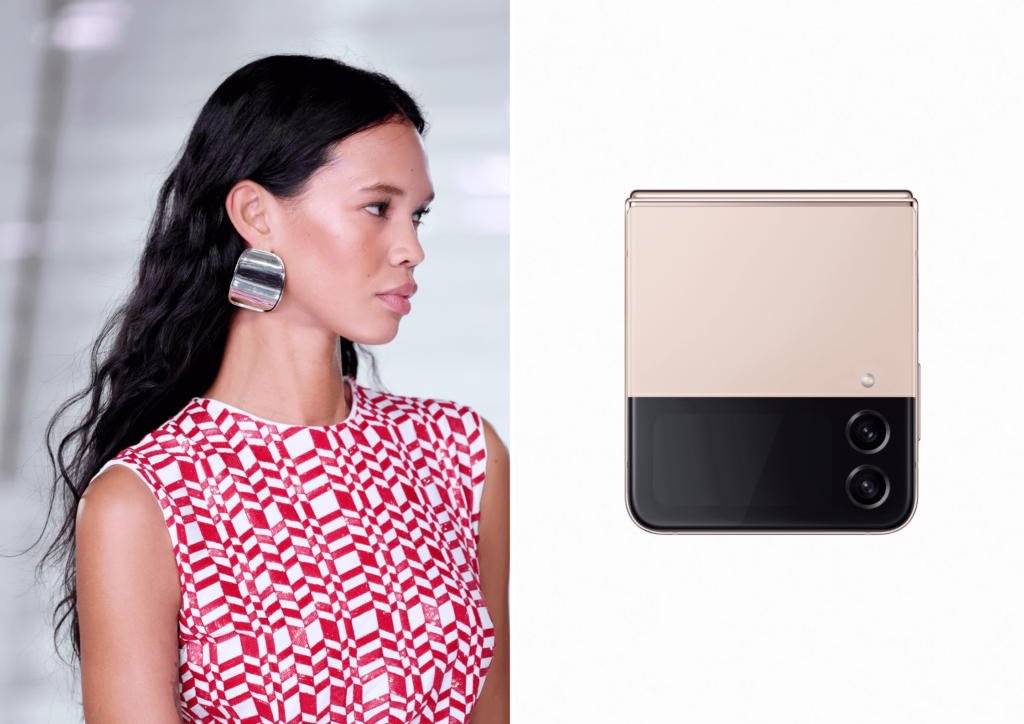 This look, as seen on the Missoni runway, is great for the days that you want to come off as fresh, glowy, and dewy. It's also ultra-feminine just like the Samsung Galaxy Z Flip4 in pink gold.
White Underbrow Shadow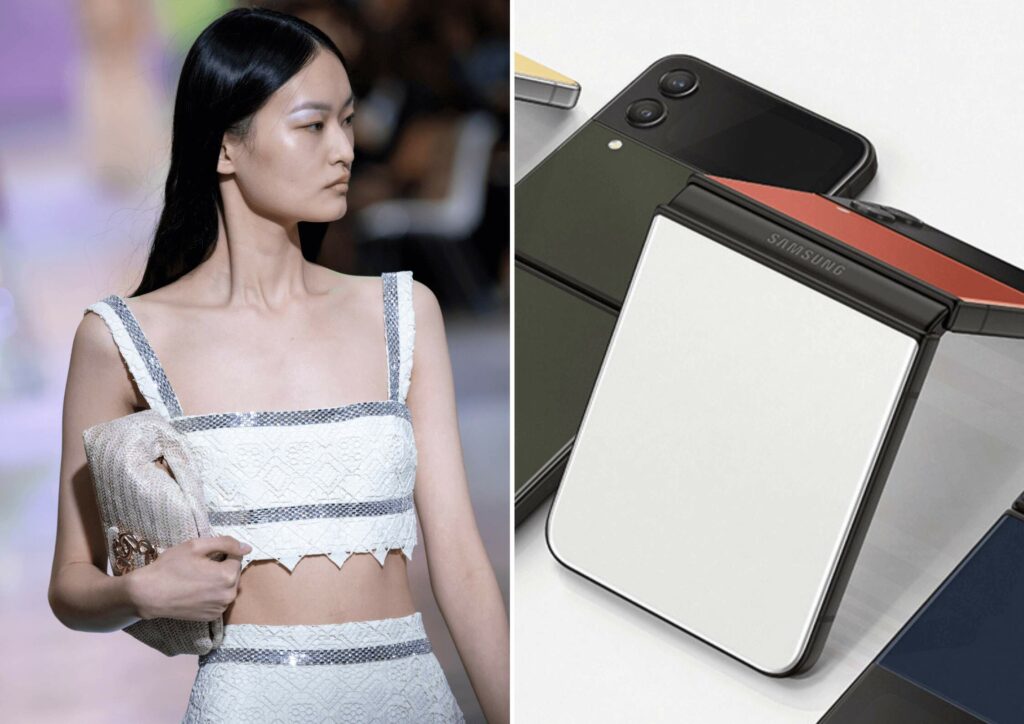 White makeup can be slightly tricky if you don't do it right, but as seen at Elie Saab, this face-brightening sliver of white eyeshadow placed along the underside of the brow is simple enough to pull off. It's enough of a pop to match your white bespoke edition Samsung Galaxy Z Flip4 smartphone.
Bold Dark Red Lip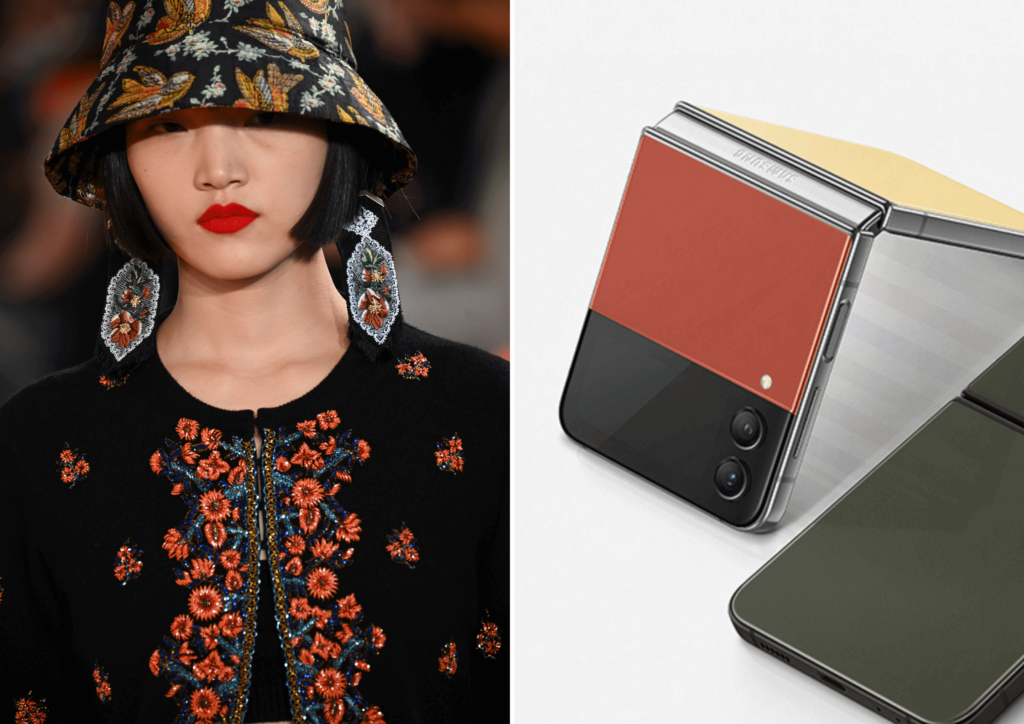 Just like the red bespoke edition Samsung Galaxy Z Flip4, you can't go wrong with a red lip, especially one as dark and sultry as this one seen on the Etro catwalk.
Green Eyeshadow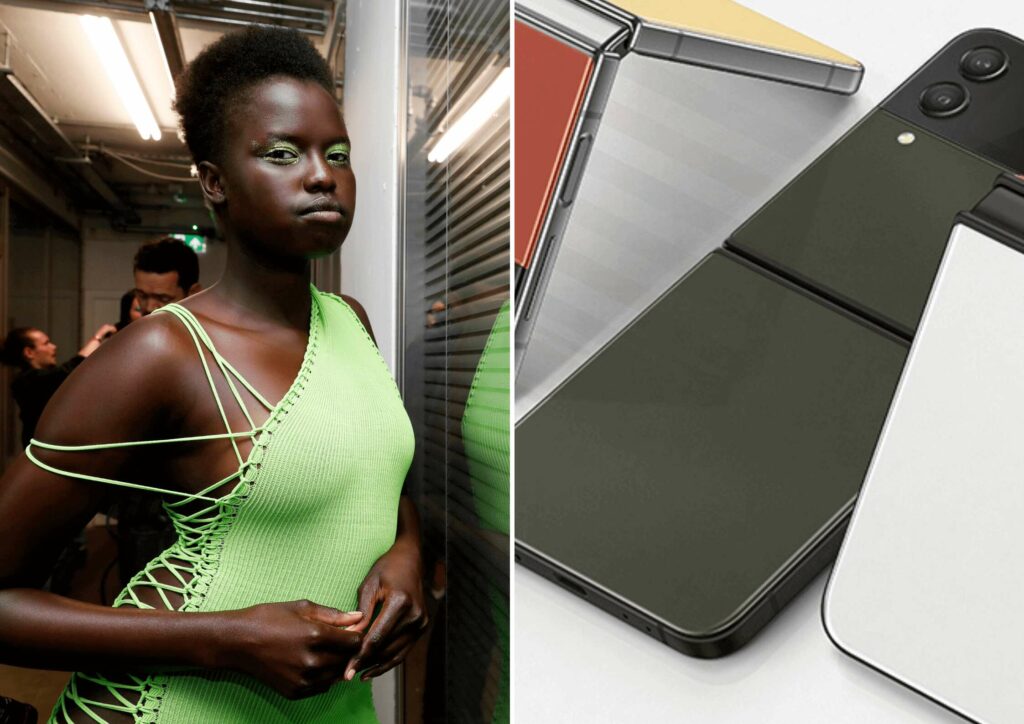 Using a subtle shade of green—just like the khaki on the bespoke edition of the Samsung Galaxy Z Flip4—all around the eye is a fantastic way to make brown eyes pop.
Yellow/Orange blush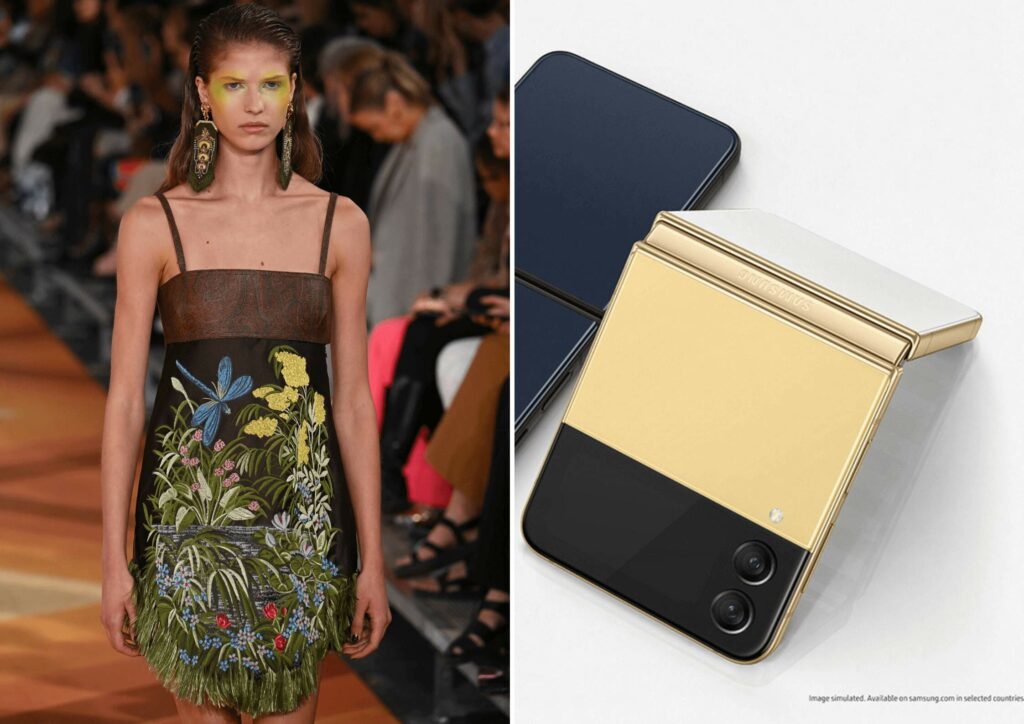 This isn't a colour one would consider as blush but as seen at Etro, this look, swatched high up on the cheekbones and up around the eyes is definitely a head turner—just like the yellow bespoke edition Samsung Galaxy Z Flip4.
Navy Blue Eyeliner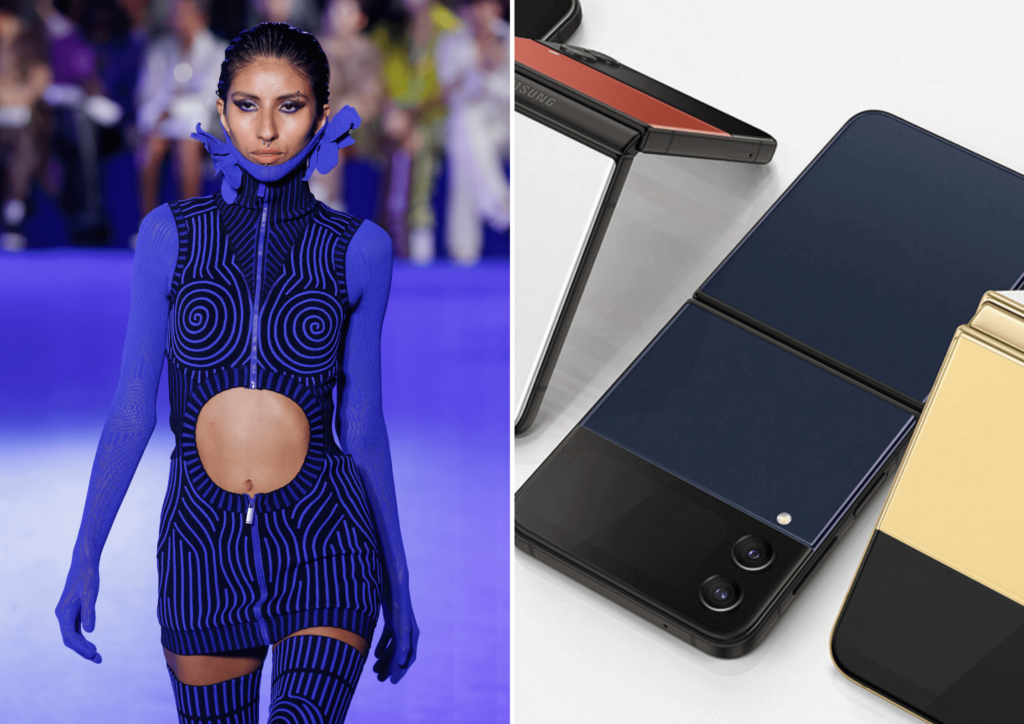 This eyeliner seen on the runway for Off-White is a great and subtle way to add a pop of colour to your look without doing too much. Try this look to set off your bespoke edition Samsung Galaxy Z Flip4 in navy.
Has the Samsung Galaxy Z Flip4 bespoke edition caught your eye? Find out more about it here.