It's the start of a new year, and there is no better time to start focusing on your health, wellness and fitness.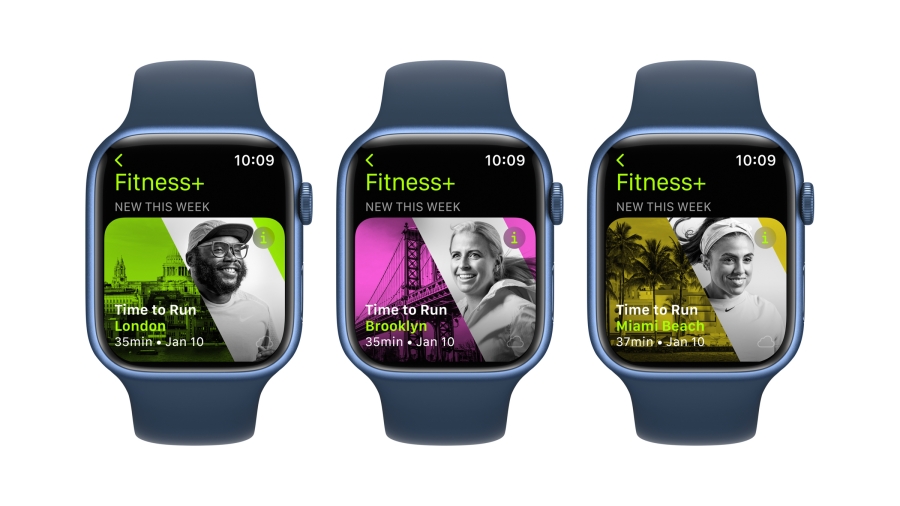 Apple Fitness+ Apps have some amazing updates to get you started. Introducing Collections and Time to run, as well as a new season of Time to Walk. Look out for new artist spotlight workouts featuring Ed Sheeran, Pharrell Williams, Shakira, and the Beatles.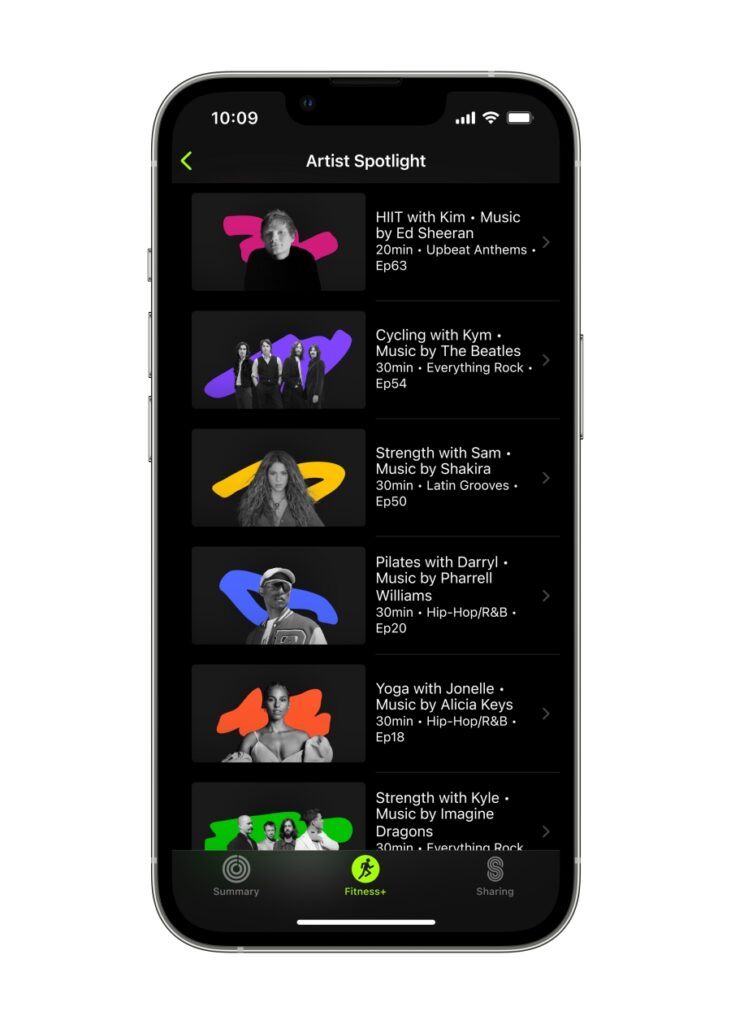 "At the beginning of a new year, we know many people are looking for new ways to go after their goals. With these new additions, Fitness+ makes it easy to get motivated and stay active anywhere, with the most complete library of high-quality and diverse content to train your mind and body, no matter where you are on your fitness journey," said Jay Blahnik, Apple's vice president of Fitness Technologies. "We can't wait for people to get motivated to reach their goals with Collections, and inspired by Time to Run's exploration of iconic cities with rich running history."
Make sure to check out the updates on Monday 10th of January.
We've made a list of the exciting updates, and we can't wait to try them out.
Collections
Fitness+ introduces Collections, a curated series of workouts and meditations from the Fitness+ library curated to help users reach their goals. Collections houses almost 2,000 studio-style workouts and guided meditations.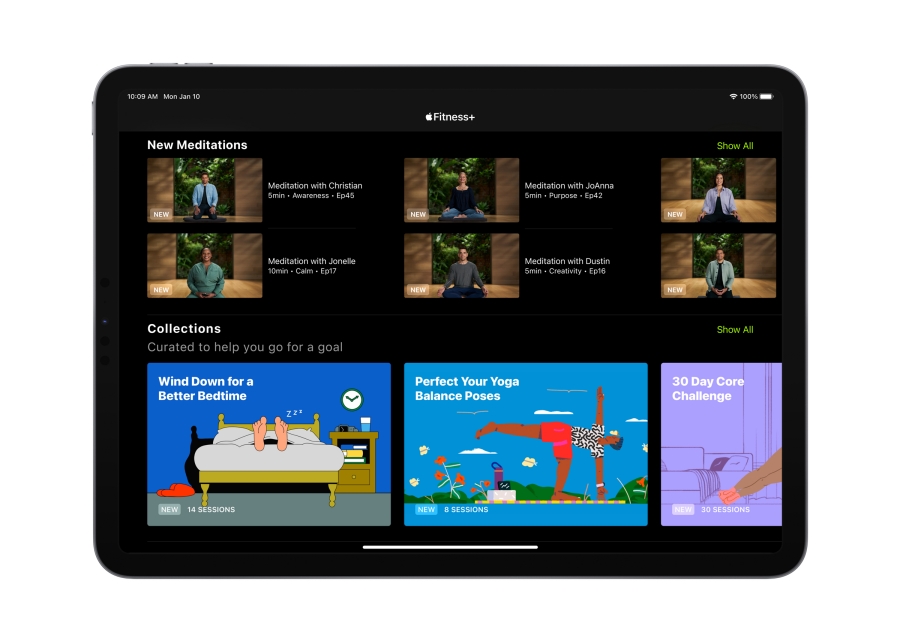 The following six Collections will be available on Monday the 10th of January.
30-Day Core Challenge
Improve Your Posture with Pilates
Perfect Your Yoga Balance Poses
Run Your First 5K
Strengthen Your Back, Stretch Your Hips
Wind Down for a Better Bedtime
Time to Run
Running is a great outdoor activity. Time to Run on Fitness + is designed to motivate you to be a better runner. Starting from a 5-minute run, and working your way up to a 30 minutes run. Before you know it you'll reach your goal of 5KM in no time.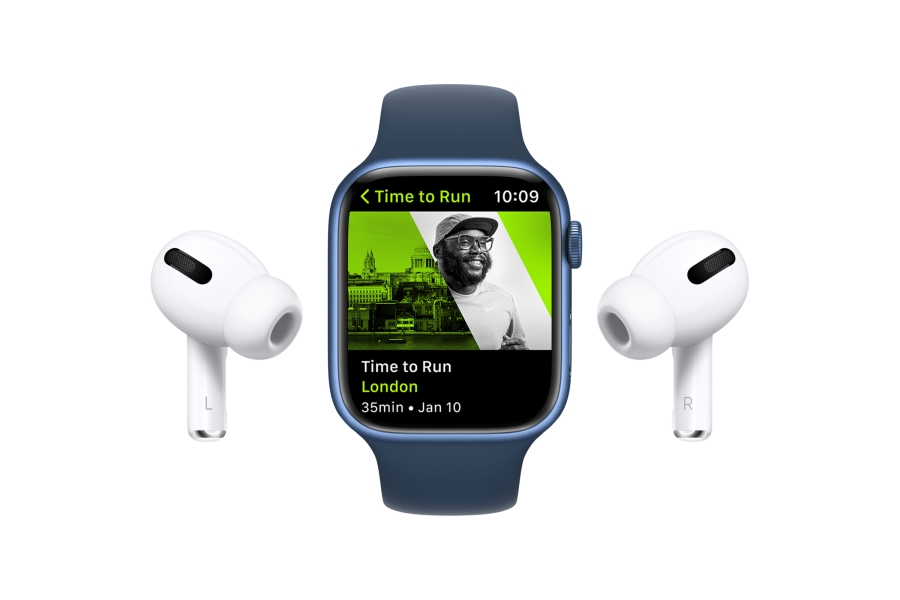 Time to Run episodes features motivational and energising music, with playlists curated by Fitness+ trainers. The playlists are designed to match each run's intensity, location, and coaching, capturing the spirit of the city where the run takes place. A new playlist for Miami Beach features Latin music inspired by the vibrant sights and sounds of the city.  During Time to Run, you will also receive photos taken by the Fitness+ trainer of notable sights along their route. Photos will be available in the workout summary afterwards, and you can save them to your photo library.
Time to Run will launch with three new episodes: London, coached by Cory Wharton-Malcolm; Brooklyn, coached by Emily Fayette; and Miami Beach, coached by Sam Sanchez.
Time to Walk
Check out the third season of Time to Walk, an inspiring audio experience on Apple Watch designed to encourage people to get active by walking more often. Time to Walk features some of the world's most interesting and influential people, who share stories, photos, and music with Fitness+ subscribers. Time to Walk has featured 41 guests to date, including Dolly Parton, Anthony Joshua, Jane Fonda, Randall Park, Camila Cabello, Naomi Campbell, Ruby Bridges, Dr. Sanjay Gupta, Bebe Rexha, and many others. Most recently, His Royal Highness Prince William closed out the second season talking about the importance of keeping mentally fit.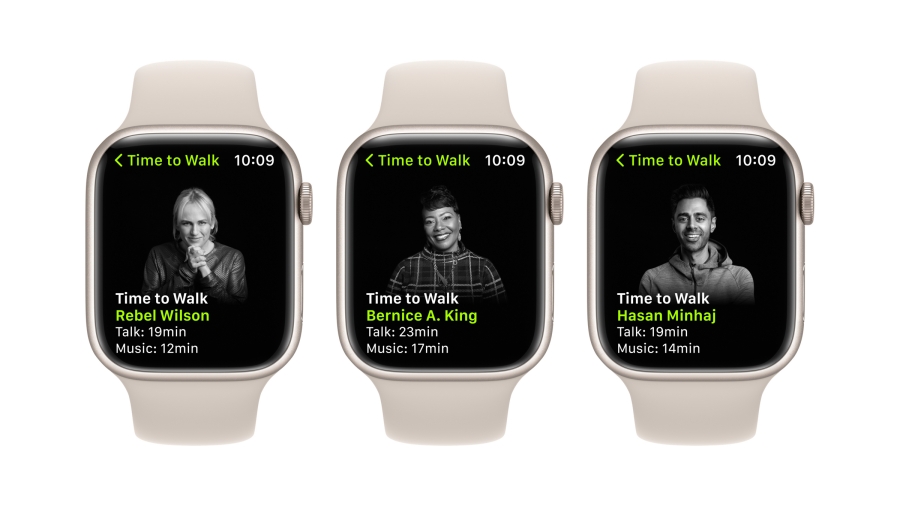 As the series begins its third season, new guests will be added each week. Starting January 10, users can walk with actor, writer, and producer Rebel Wilson. In her episode, she recalls an acting lesson that became a great life lesson, and how an unexpected connection provided comfort after she lost a loved one.
Artist Spotlight
Look forward to new workouts featuring the music of Ed Sheeran, Pharrell Williams, Shakira, and the Beatles. The Artist spotlight series dedicates an entire workout playlist to a single artist. "For me, a great playlist can make or break a workout," said Shakira. "Music has that power to energise you and make it more fun, so I hope these playlists can be inspiring for the Apple Fitness+ users who choose them too!"