It's time to upgrade your TBR list
Whether you are spending summer in the city or at the beach, it's time to lose yourself in a book. Ideal for sun-drenched days, July 2023 new releases will be able to hold your attention as you enjoy the great outdoors.
From a mystery thriller to a steamy romance, here are all the new books to add to your reading list in July 2023.
Here are all the new books to read in July 2023:
Meet Your Match
Kandi Steiner
A rich hockey player? Check. Enemies to lovers? Check. What else do you need? From everyone's favourite steamy romance author, Kandi Steiner returns with a spicy hockey romance that will crackle the air and induce hot tension that you'll love.
Release Date: 1 July
Read Now
Shutout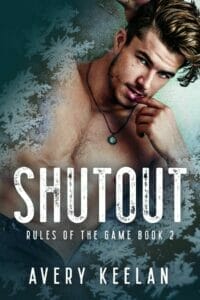 Avery Keelan
In need of a little sports romance in your life? Then, we've got just the thing for you. From a one-night stand to unexpectedly being roommates, this romance book has angst, steamy scenes, and a hunky, tattooed hockey player – everything you'd need in a book. This is a continuation of the Offside series, but it can be read as a standalone book.
Release Date: 1 July
Read Now
The Housekeepers
Alex Hay
Full of mysteries and crime, this historical thriller follows a bold group of women who initiate a revenge heist against Mayfair society during the night of London's grandest ball. Centring around power, gender, and class, you should definitely add this book to your cart.
Release Date: 4 July
Read Now
The Librarianist
Patrick deWitt
If romance and thrillers aren't for you, then this might just hit the spot. From bestselling and award-winning author Patrick deWitt, The Librarianist follows the story of Bob Comet, a man who has lived his life through and for literature, unaware that his own experience is a poignant and affecting narrative in itself. Full of humour and compassion, this book showcases how people adhere to turbulence in serenity. 
Release Date: 4 July
Read Now
The Paris Agent
Kelly Rimmer
Haunted by memories of his time in the war, British operative Noah Ainsworth sends his daughter Charlotte on a quest for answers – leading her to two remarkable women who dissect what had happened to her father. Full of plot twists, Author Kelly Rimmer brings us a gripping historical fiction that centres around power, courage, family, and human conflict.
Release Date: 11 July
Read Now
Hello Stranger
Katherine Center
In this romantic contemporary, Sadie Montgomery finds herself in a hospital bed diagnosed with an unexpected condition known as face blindness right after being the finalist in the North American Portrait Society competition. While her life is falling apart, Sadie gets distracted by not one man but two very different ones – puzzling her already disrupted world.
Release Date: 11 July
Read Now
Immortal Longings
Chloe Gong
Inspired by Shakespeare's Antony and Cleopatra, Chloe Gong will be debuting  a fiery collision of power plays, spilled blood, and romance amidst a set of deadly games.
Release Date: 18 July
Read Now
The Summer Girl
Elle Kennedy
From the author who brought you the outstanding hockey romance book The Deal, Elle Kennedy is back with another sensational hit. This summer read follows Cassie Soul who returns to the quaint beach town her grandmother lives at to spend time with her family, ring in her 21st birthday and finds herself a summer fling. This is the next spicy and emotional romance book in the Avalon Bay series.
Release Date: 18 July
Read Now
Crook Manifesto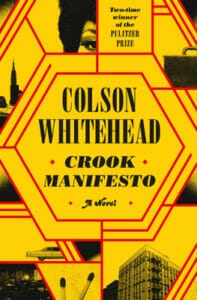 Colson Whitehead
From two-time Pulitzer Prize-winning author Colson Whitehead comes the thrilling and entertaining sequel to Harlem Shuffle. The book sees a story about a city that runs on cronyism, threats, ego, ambition, incompetence and even, sometimes, pride. Add this to your shopping cart, if you want to read on how families work in the face of indifference, chaos and hostility.
Release Date: 18 July
Read Now
Prom Mom
Laura Lippman
New York Times bestseller Laura Lippman comes back with a mystery thriller that will have you gripping the edge of your seat. The book follows Amber Glass who is desperately trying to get over her past – the girl who allegedly killed her baby at the prom. After years of staying away from her hometown, she finds herself back there and stumbles upon Joe Simpson, the guy who abandoned her prom night to pursue the girl he really liked. 
Release Date: 25 July
Read Now