Model, mother, and now cookbook author, Danielle Peita Graham proves that she has cooking under her belt. Her first culinary offering – On The Table At Home features an archive of recipes passed down from her grandmother to her mother – and now to her. Speaking of turning dreams into reality, Danielle showcased her East-meets-West upbringing and passion for food. BAZAAR got intimate with Danielle during her book launch on the 14th of October, 2016 as she spoke candidly on party hostessing, her favourite kitchen hacks and more.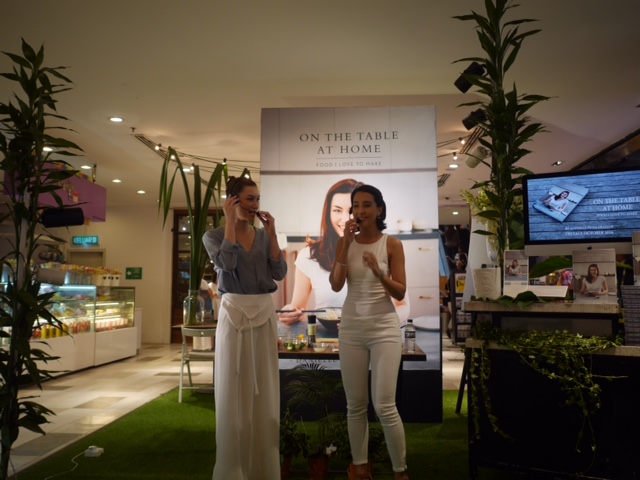 Favourite season of the year…
Spring! The weather transition from the cold is amazing – not to mention the spring vegetables that come with it. I am personally a big fan of eating healthy and well so vegetables are a must in my diet. The versatility of artichokes and the colour of rhubarb just makes me so happy.
If you could cook one last meal, what would it be?
It will definitely be something that will take me a long, long time to make – I need to savour every last moment in my favourite place, the kitchen! I think it would be my grandmother's chicken rice if I was feeling Asian, or roast lamb with crispy potatoes and brussels sprouts if I was feeling Western.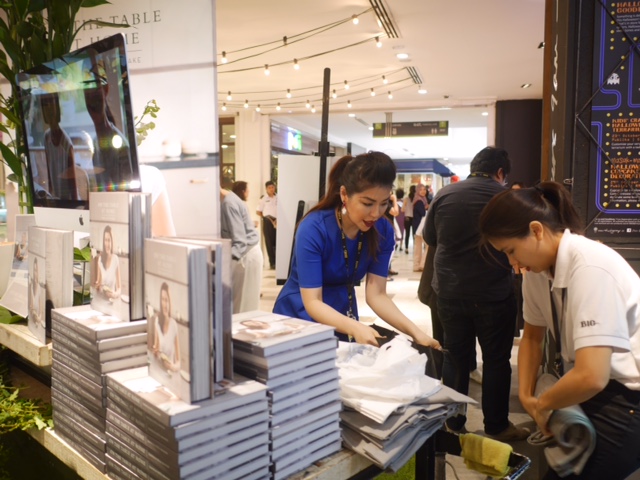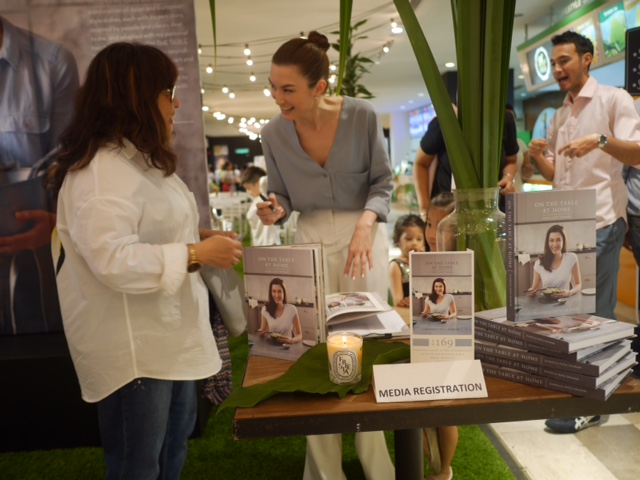 Three classic songs from a Danielle Graham dinner party
I adore Adele – man that woman can sing – my favourite at the moment is Hello. Not sure if it's appropriate for a dinner party but who doesn't love Adele? Bring in some Andrea Bocelli and Mozart too, if you will.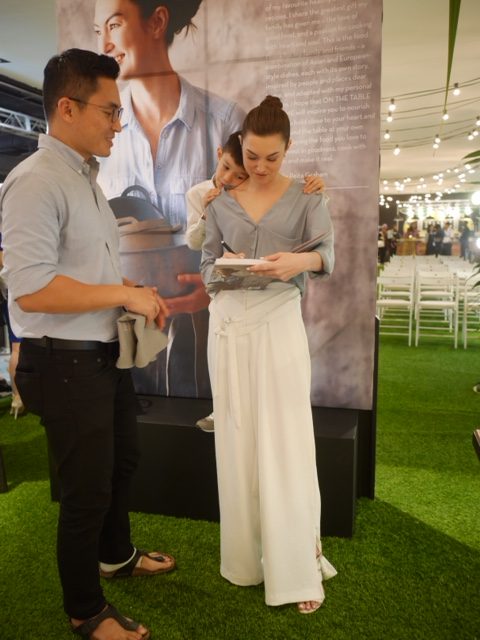 Your number one dinner party hostess hack?
Organisation – even if it takes you three days to get ready. Have a theme, a to-do list and stick to it. There might be last minute changes and kitchen nightmares but just take a deep breath and have fun! Champagne is always a good idea, and make sure there are plenty of drinks to go around.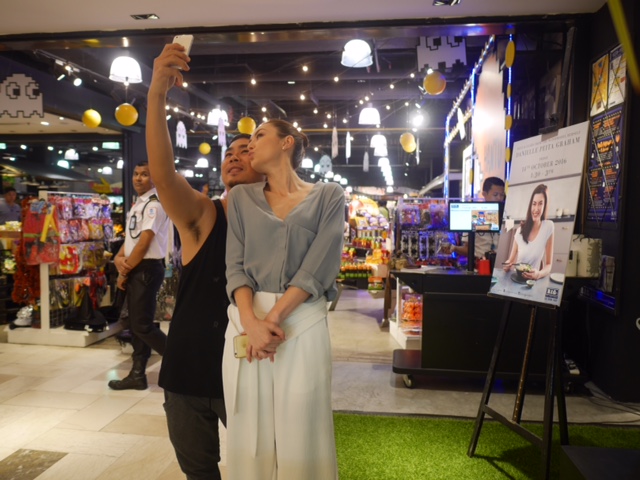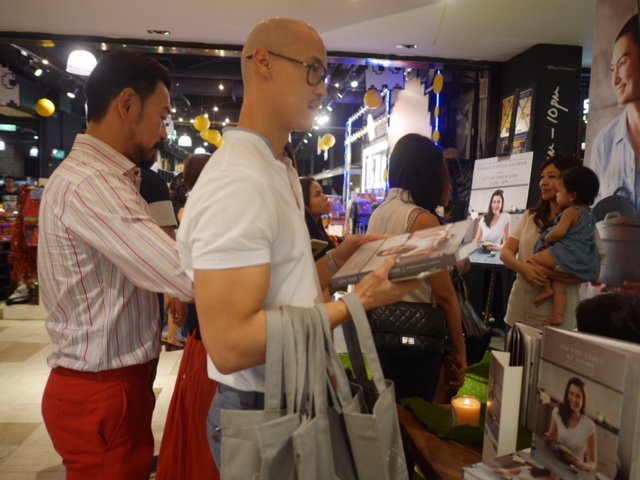 Cheat day indulgence?
More savoury than sweet for sure. My body craves for bacon sometimes! Yesterday I made some bacon for Ben and Sophia's breakfast – the smell was wafting through the air and I just had to join in, you know? Bacon, avocado and cheese sandwich – always a life saver.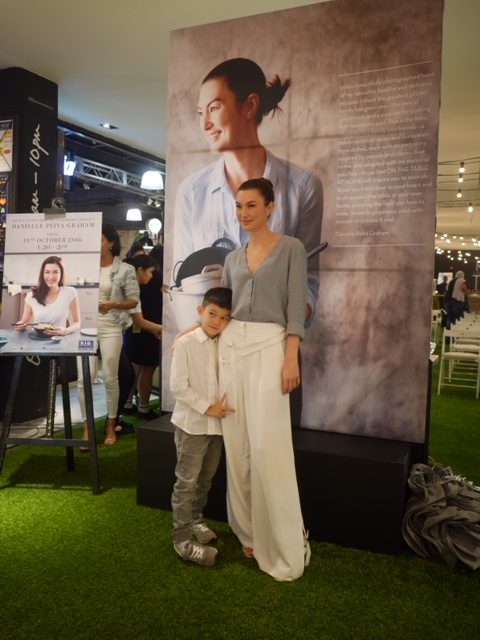 A 'Food for Thought' piece of wisdom?
What you put in your body will give you the best version of yourself. Despite the fact that I am a model, I have never deprived myself of anything and I have learned that you should always balance things out. Having said that, I'm thinking of some karaage and vegetable soup right now. Care to join me?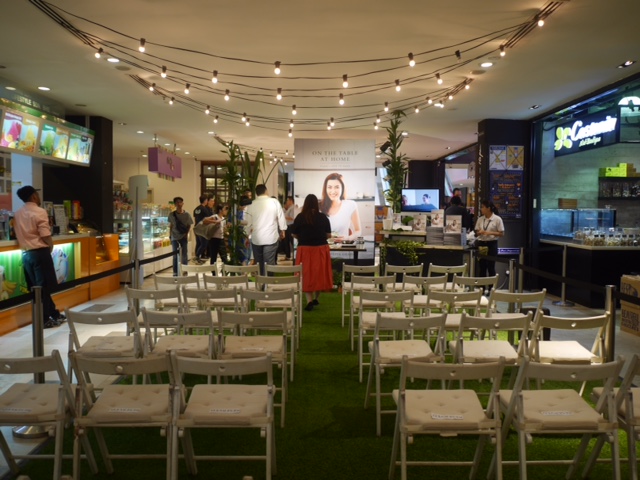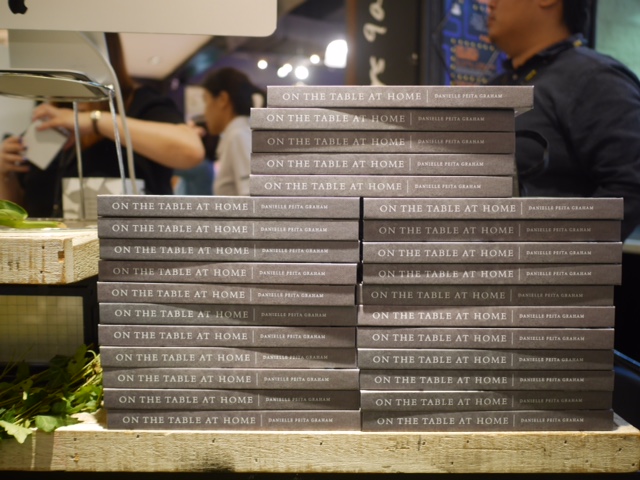 On The Table At Home can be purchased at www.onthetableathome.com or at all Kinokuniya, Borders bookstores & Ben's Independent Grocer outlets nationwide.