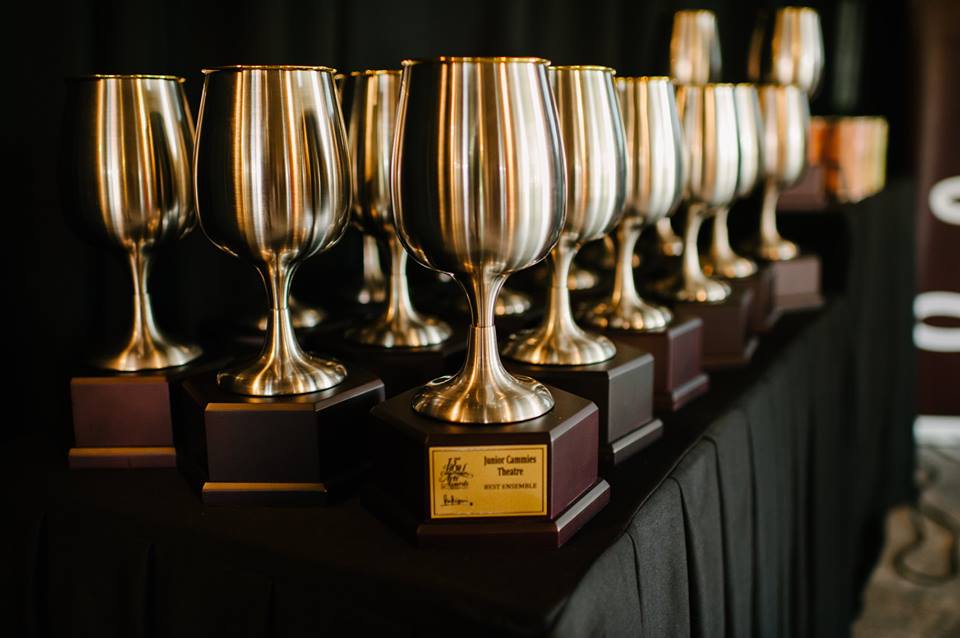 The BOH Cameronian Arts Awards celebrated its finale on the eve of 24 April 2016. An affectionate showcase of organic talent grown with heartfelt sincerity and authenticity through emotive methods of art. Throughout its thirteen years of existence, BOH Plantations and Kakiseni have presented a total of 428 awards and built a powerful community of artisans. The final series of the 13th BOH Cameronian Arts Awards held at the traditional setting of D'Saji KL Ttitwangsa was themed 'Yesterday for Tomorrow'. The celebration was brought to life in full nostalgic character with the dress code of traditional wear, compelling enough to awaken the late forefathers of Malaya.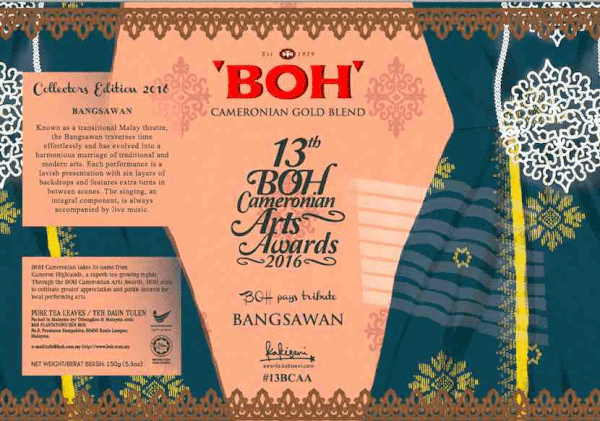 With a distinguished collection of judges made of industry game changers and custodians of their craft, respected for unwavering leadership throughout the decades. BAZAAR had the honour of speaking to one of the theatre judges, Dr. Wong Oi Min, a lecturer at the National Academy of Arts Culture and Heritage of Malaysia. A woman that was adamant to become the change she wished to see. She recalled the days of wanting to pursue an education in Japan within the field of Arts, however it had yet be acknowledged or embraced as its own entity in Malaysia. Today she sits with a board of likeminded judges with all the credibility and passion one could possibly garner. Dr. Wong Oi Min had proudly elaborated that Malaysia has come a long way since then. When asked a simple question of how one defines Arts, she effortlessly said, "a celebration of life"
The BOH Cameronian Arts Awards is an honorary event and trademark testament to the people behind Malaysia's thriving arts scene.
BAZAAR brings an exclusive cultural countdown leading up to the Awards Night finale.
Kuala Lumpur, 21st March 2016
13th BOH Cameronian Arts Awards Nominees Party, Alexis, Gardens Mall
. The event played host to nominees, sponsors, judges and members of the performing arts industry. Head of Marketing and Export at BOH Plantations, Chen Chaw Chang together with President of Kakiseni, Low Ngai Yuen, unveiled the limited edition BOH tea canisters which pay tribute to bangsawan, wayang kulit and mak yong art forms.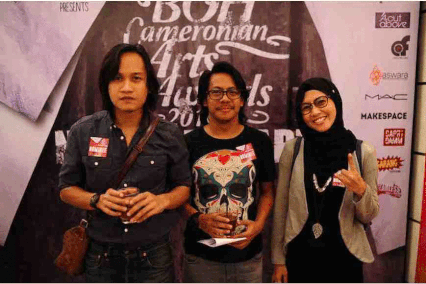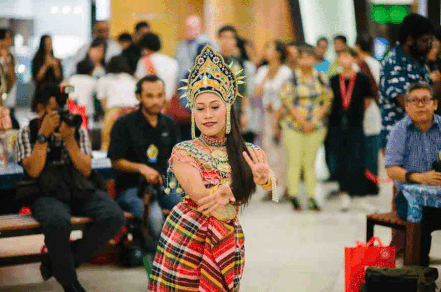 Kuala Lumpur, 11 April 2016,
13th BCAA Technical Awards and Junior Cammies, Kakiseni Central Command
Kakiseni and BOH Plantations celebrate the talented individuals behind the scenes and backstage with the 13th BCAA Technical Awards, without whom the show would for once, not go on. Categories included light, set, sound as well as costume, styling and make-up for dance, musical theatre and theatre. Indeed a quintessential group of skilled experts that light up the stages for each act's opening and closing night, ensuring each performance is as invigorating as the first.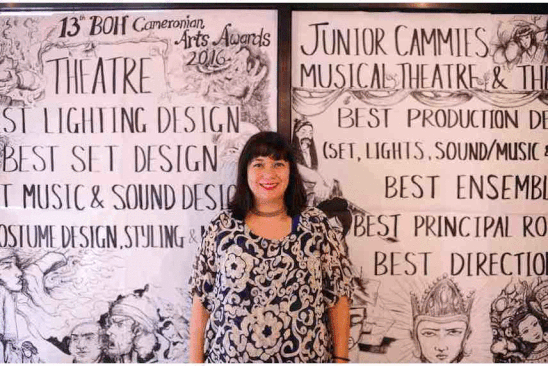 Kuala Lumpur, 21st March 2016
13th BOH Cameronian Arts Awards: Awards Night, 
An evening that showcased true national camaraderie as individuals of the performing arts gather under one roof to monument and rejoice a year's worth of music, dance and theatre. Following the comical commentary of Zahim Albakri, an award winning actor who premiered his directorial film debut 'Split Gravy on Rice' to the international audiences at the 2015 Colombo International Film Festival. His partner-in-comedic-crime and second-part emcee of the night, Edwin Sumun also an individual equally as accomplished, an award-winning actor director famed for his glamazonian drag queen character. Needless to say, they both left the crowd in stitches of laughter and smiles.
On behalf of the team at BAZAAR, congratulations to all nominees and winners of the 13th BOH Cameronian Arts Awards, and to the team at Kakiseni and Capri Communications.