You can change not only the way you work but where you work with the latest VivoBook S15 from Asus. The dynamic lifestyles and diverse interests that occupy most of us today call out for workspace versatility. Whether that be at home, a midtown café, or the airport — your office can be wherever you choose it to be. The VivoBook S15 promises more  – bolder colours, superfast networking speeds, larger file transfers, super smooth video chats and just so much uber-cool more all packaged in less or rather lighter. You can just slip the sleek wafer-thin, ultraportable, colourful VivoBook into your favourite crossbody and go! Happy creative digital days now weigh in at a mere 1.8kgs.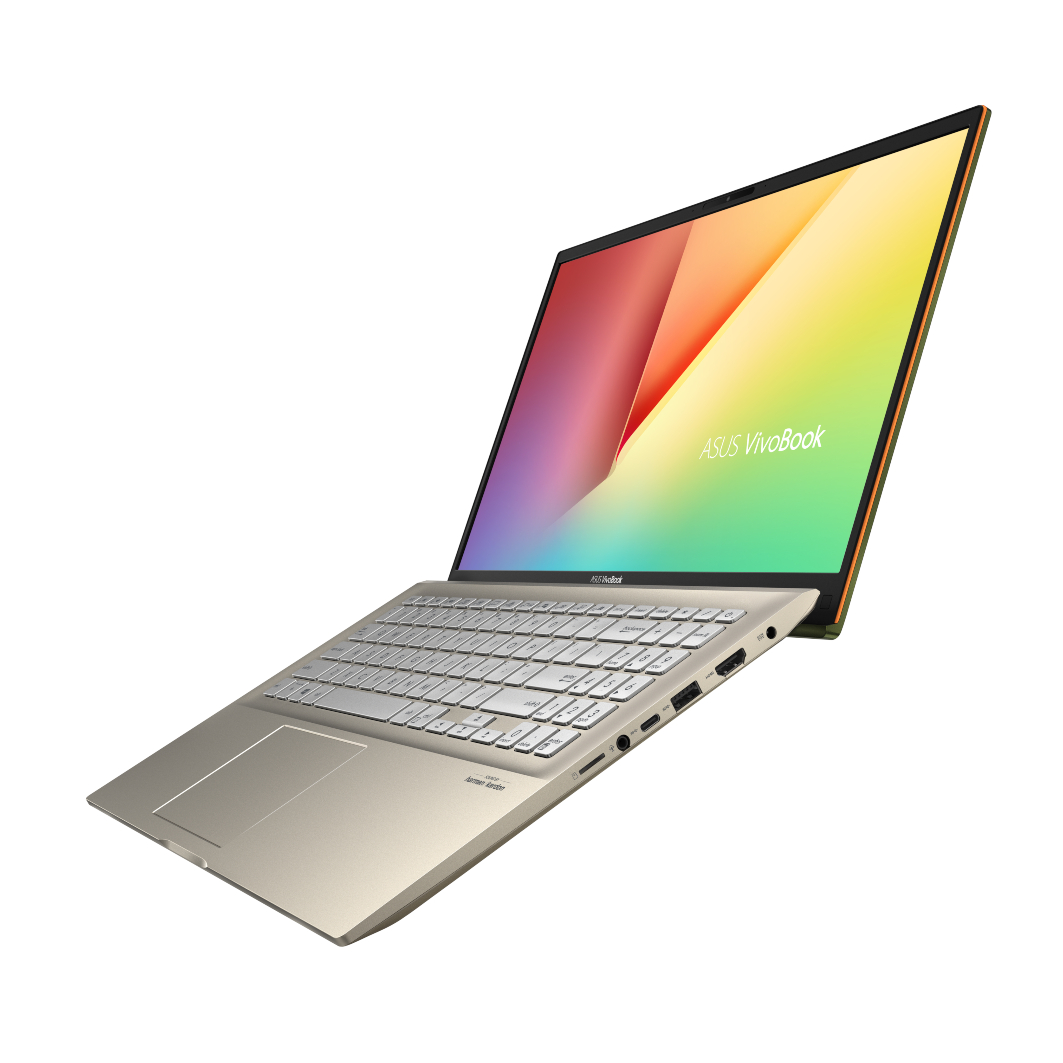 The current Asus VivoBook builds on earlier generations with a striking colour palette that encourages individuality. Be edgy. Breathe excitement. Express. Explore.  Show the world your colours by choosing from the five inspired block style combinations they offer.
Are you Moss Green with Energy Orange highlights? So happiest communing with the great outdoors and at one with nature? Or would you choose the street-based Punk Pink accented with Moss Green to reflect the rebellious streak of a younger generation standing up for their ideals? Then there's the cultivated Cobalt Blue. With a chassis featuring Neon Red accents, this choice echoes a futuristic cityscape, one that is ever-evolving with the spirit of something new. Next up, a Gun Metal chassis is paired with Cobalt Blue accents in a design that reflects fearless musical expression that aims to break away from tradition. And finally, Transparent Silver with Pure White accents. This one resonates with the enthusiasm of a younger generation looking towards the future. All five choices are finished exquisitely to highlight the deceptively sophisticated design.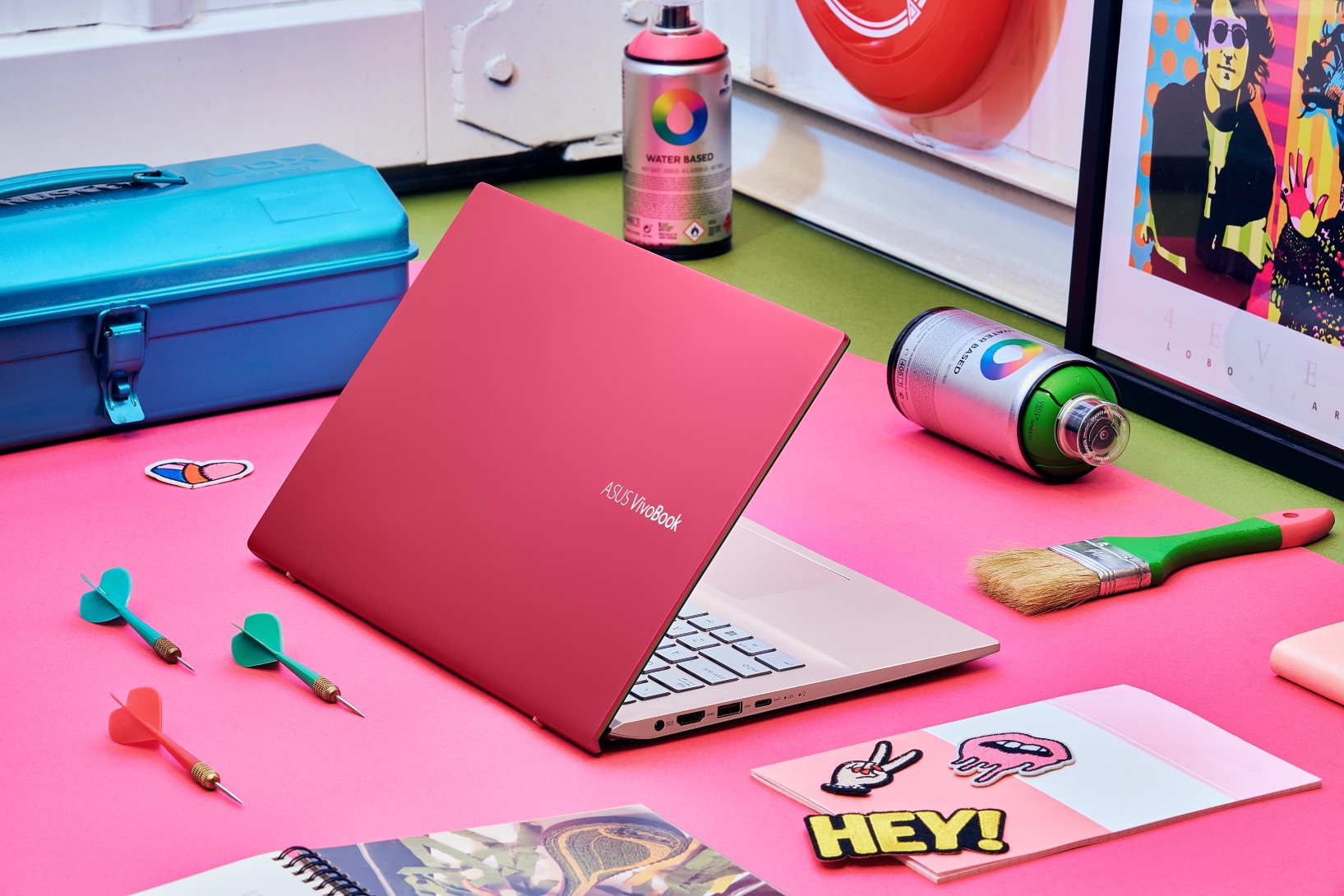 The Asus VivoBook S15 also sports the VivoBook logo on the lid, offset to the right, differentiating it from other VivoBook models. Simply and effectively emphasizing a breakaway from the standard laptop mould.
The sleek all new metal chassis looks terrific from every angle and is milled from solid aluminium. This means it not only stands out in a populous market but also feels good owing to a tactile textured finish. Practicality isn't forgotten with the small lip on the lid for ease of opening. The distinctive more contemporary lines match the edgier persona inherent in this model. Svelte colour-blocking side accents come with additional design elements that include clever delicate twill-inspired vents for the speakers and cooling system.
A really appealing feature of the Asus VivoBook S15 is the redesigned ErgoLift hinge. The hinge is made out of a single piece of metal, making it stronger and more durable for additional structural support. It results in a silky-smooth dual action design that holds the display securely at any angle while slightly tilting the keyboard upwards by up to 3.5°. So you effectively give yourself a lift with a more comfortable typing position.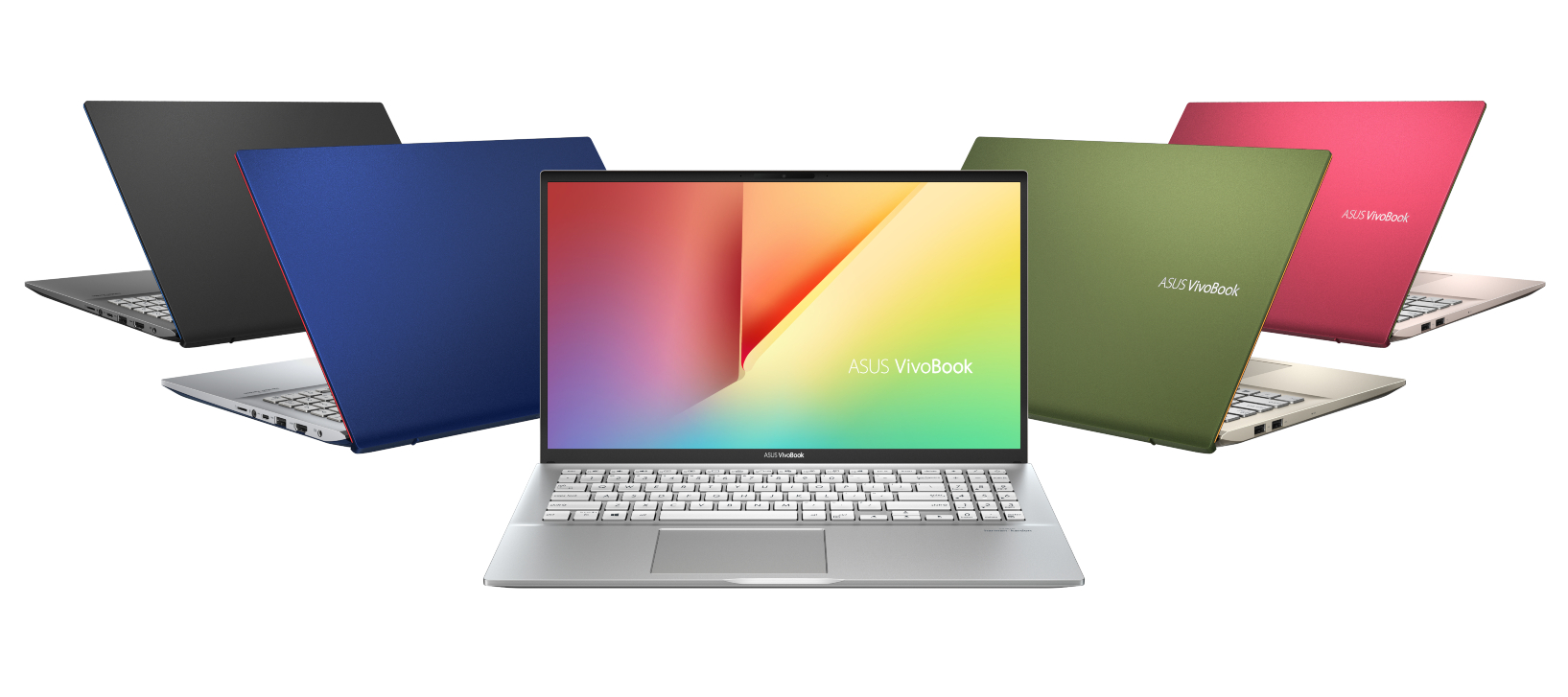 The new four-sided NanoEdge design gives Asus VivoBook S15 a frameless, almost-bezel-free display with vast amounts of screen area and extremely immersive visuals, perfect for work or play. Boundaries have really been pushed here as once again astonishingly it's delivered within a much more compact package.
Another notable feature is the Asus Tru2Life Video Technology which works as an advanced video tuning system optimising brightness, contrast, colour and sharpness, resulting in the enjoyment of watching video footage that may be as much as 150% more vivid.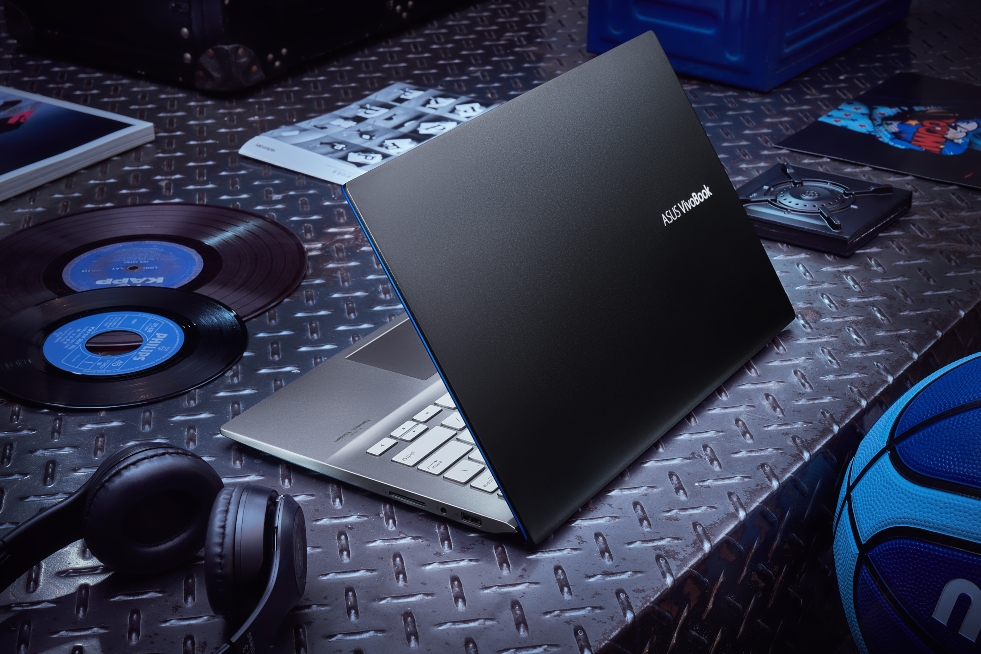 If music is the soundtrack of one's life then the Asus VivoBook S15 works to amp up your life here too. The expertly crafted audio system is Harmon Kardon-certified to ensure a sound system of the highest calibre with more dramatic volume capabilities, a richer bass and a more precise sound performance with enhanced surround effect.
Further fun and fabulous features include a built-in infrared camera for a password free facial login and an array of ports to ensure compatibility with a wide range of peripherals so users can multitask and game on the go.
Ordinary is over screams the Asus VivoBook S15. It delivers this message with an efficiency that promises a performance that just powers through the day. With superfast data access, its responsive capabilities allow for more efficient work within a cool colourful framework. A novel piece of technology that manages somehow to be both futuristic and comforting. Your future may be what you make of it but the Asus VivoBook S15 has the tools to help you every step of the way. With the very latest Intel® Core™processors and NVIDIA® discrete graphics at your disposal, you're ready for what lies ahead, be it productive multitasking, multimedia editing, or casual gaming.