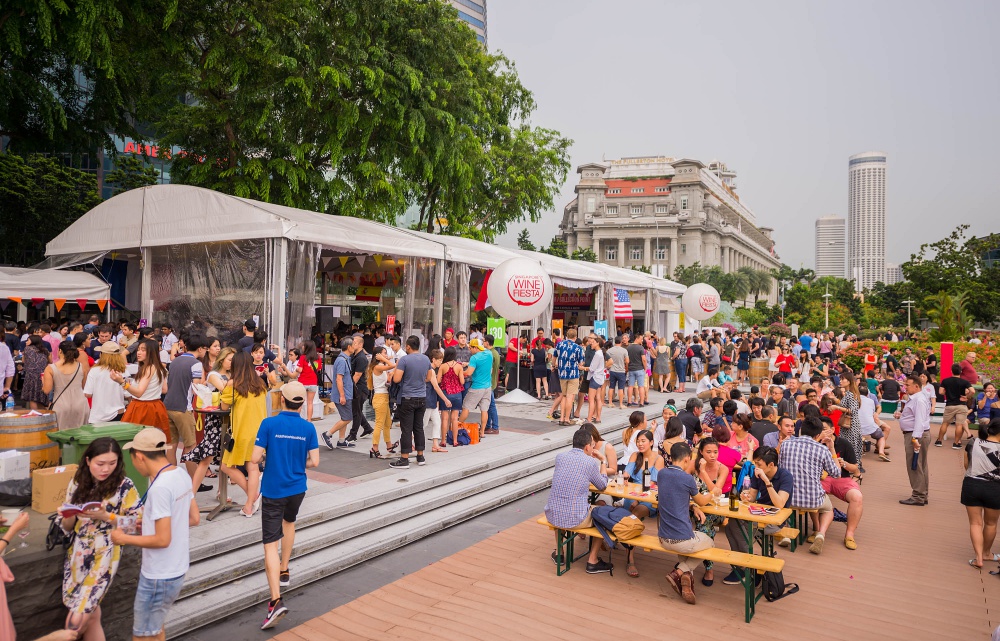 Turn your nose up at stodgy masterclasses, and dive right into 2018 with these fine wines. Much like the casual wine circles BAZAAR had a lot of fun participating in at Singapore Wine Fiesta 2017, this compendium of wines you have to have—and taste—will take you on a journey so rich and insightful, you'll want to pair them with every meal, or alone. After all, as Ernest Hemingway once said, "Wine is the most civilised thing in the world." 
5. When Two Masters Collide
We were most looking forward to taste testing the Fratelli wines from India. Indian wine? We never thought we'd find one in the over-300-wines line-up here at Singapore Wine Fiesta 2017. And so we trudged curiously through the Fratelli offerings, from the full-bodied Sette 2013 to the easily palatable Classic Chenin. However, it was the Sangiovese Bianco 2016 that really warmed our hearts. This white wine reminded us of tuak, the simple but nuanced Borneo rice wine that we've grown really fond of in the past year, a go-to drink whenever we find ourselves on the balcony of The Attic Bar. But unlike the tuak, this refined white wine is incredibly light, delicately lingering on the tastebuds before vanishing entirely. It leaves an impression, but only long enough for you to crave it again. To pair, the Sangiovese Bianco does well with everything from galouti kebab and pan seared scallops to pad thai. Like the Indian-Italian culture of Fratelli's heritage, this wine is as international as they come.