Two decades ago, Lexus pioneered the luxury crossover SUV and now bringing in the Lexus RX350 L, a stretched version of Lexus' crossover with a third row of seats. It will be part of the 2018 RX range which consists of four variants of the RX 300, RX 350 F SPORT and RX 450h Hybrid. Here is everything you need to know about the elongated model: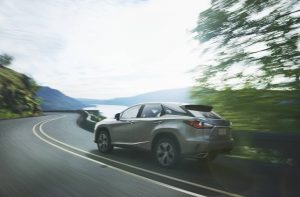 More Rows, More Fun
For a more versatile and comfortable drive, the RX L has a spacious third row of luxurious seats that are full-sized, providing the passengers with the same comfort and luxury as those in the middle row.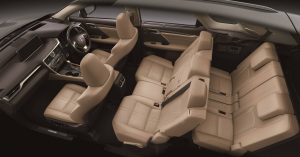 Easy Access
Access to the third row is easy with the touch of a lever that slides and folds the second row seats forward for walk-in convenience. Built with a slide function, the seats are also easily adjustable to achieve the optimal amount of leg room.
Maximized Luggage Space
Built with a seat-integrated deck board, the third row of seats fold completely flat to maximize luggage space.
20-Inch (W)heels, Baby
Exclusive 20-inch tires and aluminum wheels with customizable color trims have been newly developed for the RX.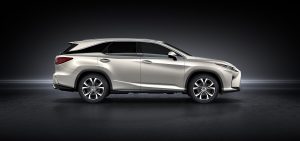 Revving The Engine
The RX 350 L Luxury is powered by a powerful 3.5-litre V6 petrol engine. Engineered for low noise and vibrations, the engine produces 289 hp at 6,300 rpm and 358 Nm of torque at between 4,600 and 4,700 rpm. Talk about speedy!
Drive Mode Select
Exert more control by choosing from three different driving modes. NORMAL provides an ideal everyday balance of performance and energy conservation, SPORT S puts an edge on power train responsiveness and ECO mode operates the power train at its most efficient level.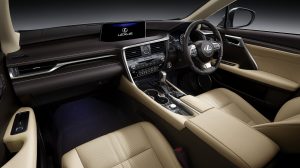 Park Assist, Please
The parking assist monitor accurately guides your parking attempts by superimposing projected parking lines on the back camera's video feed.
Safety First
Know when vehicles are approaching from behind, even at higher speeds, with the next-generation Blind Spot Monitor.
Colours, Aplenty
Customers have a choice of 7 exterior colours for each variant. The paint used has a high-performance macromolecular.
The Lexus RX 350L is priced at RM448,267 (excluding insurance for Peninsular Malaysia private registration) For more information, visit www.lexus.com.my