Brunch is easily everybody's favourite meal of the day. A beautiful combination of breakfast and lunch time noshes, it's rather hard to say "no" to this.
Serving fresh ingredients from the icy waters of the Atlantic Ocean to imported produce from around the world, this modern European café finds its inspirations from the French daily markets, and sprinkles them with Mediterranean flavours.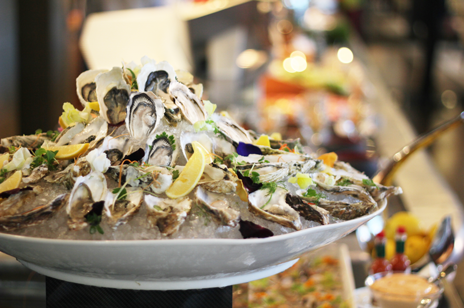 From Fine de Claire oysters, specially cultured on the French Atlantic coast for a juicier and smoother aftertaste, to the milky, buttery burrata and roasted Black Angus rib eye, we've only got one word of advice: wear something loose for this sumptuous repast.
For those with a penchant for the sweeter things in life, take your pick from sticks of cinnamon churros, warm magnum fudge brownies, and assorted macarons. And if you need a little liquid encouragement, definitely sample The Brasserie's signature Assam Boi Mary, or select from a list of classics that include Veuve Clicquot, reds, and whites.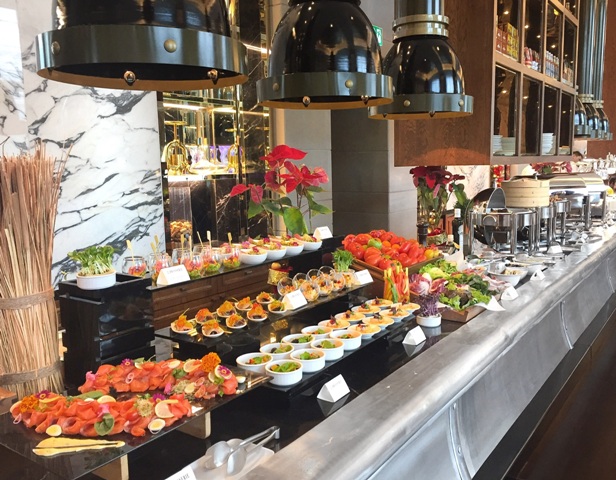 The Brasserie is open for brunch from 12 to 3pm every Sunday on Level 2, The St. Regis Kuala Lumpur, and is priced at RM298 per person with non-alchoholic beverages and RM468 per person with alcoholic beverages. Tel: 03-2727 6666.