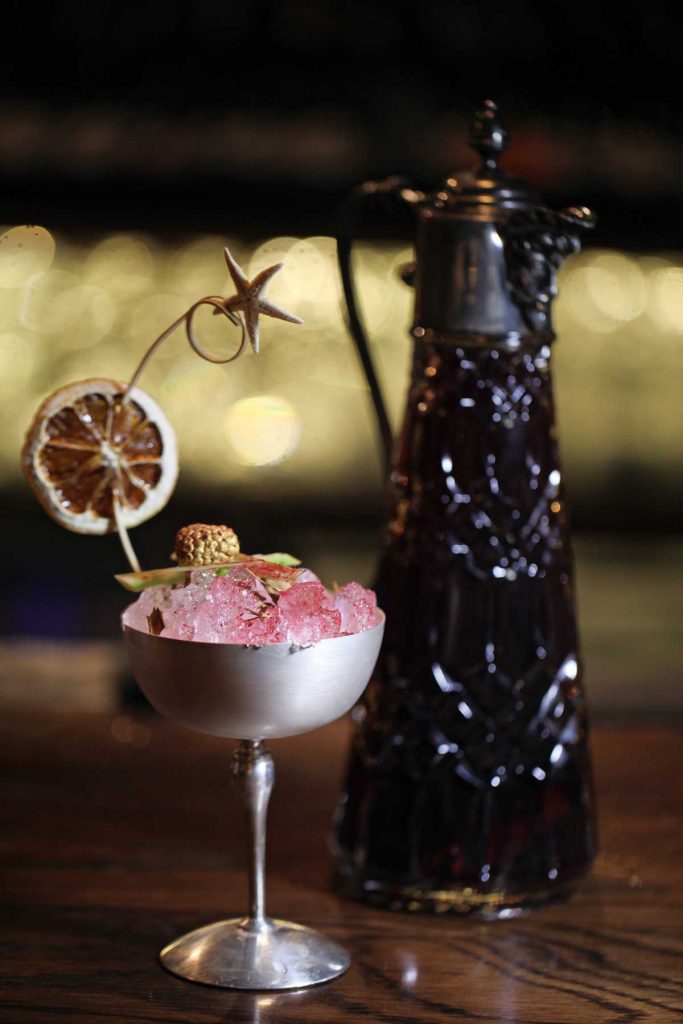 Experimental Cocktail Club
Treat your taste buds to flawlessly crafted cocktails that will see you coming back for a second and maybe even a third round.
www.chinatownecc.com
Night Jar
Old-school glamour prevails through every inch of this bar, from the live-music sessions to the mouthwatering cocktails. A signature concoction that's a must-try is the Rosehip Julab, a rousing infusion of vodka, rosehip, kewra water, green tea kombucha, botanical syrup, and rose champagne.
www.barnightjar.com
Callooh Callay
Retro-chic Copacabana meets the electrifying '80s best describes Callooh Callay, Shoreditch's secret bar inspired by Lewis Carroll's 1871 poem "Jabberwocky".
www.calloohcallaybar.com