Escape into the creative minds that fuel the Florentine fashion house. In the latest episode of the Gucci podcast, the maison's president and CEO, Marco Bizzarri and three-Michelin-star chef Massimo Bottura come together to reminisce on childhood memories and to look ahead to future creative ventures, while reflecting on the story of the two Gucci Osteria da Massimo Bottura restaurants in Florence and in Los Angeles, which both were born as a result of their friendship.
Marco Bizzarri and Massimo Bottura
A unique and intimate look into the insights and imaginations behind the brand, guests from the series include the likes of Florence Welch, Sir Elton John, and creative director Alessandro Michele talking through their creative visions and how they aligned through collaborations. Check out all these interesting episodes and more on the Gucci Podcast channel on Spotify, Apple podcasts, and SoundCloud.
Elton John and Alessandro Michele
Guccio Gucci
As you indulge in the creative chatter, today we also celebrate the legacy of Guccio Gucci, the founder of one of the most profitable Italian designer houses today. Born on March 26, 1881 to an Italian leather goods maker, Gucci was a porter at the Savoy hotel in London when he first became enamoured with the glamorous suitcases that the guests arrived with from all over the globe. The first Gucci shop was founded in Florence, 1921, and it is from there that the legendary history of Gucci and his company really took off.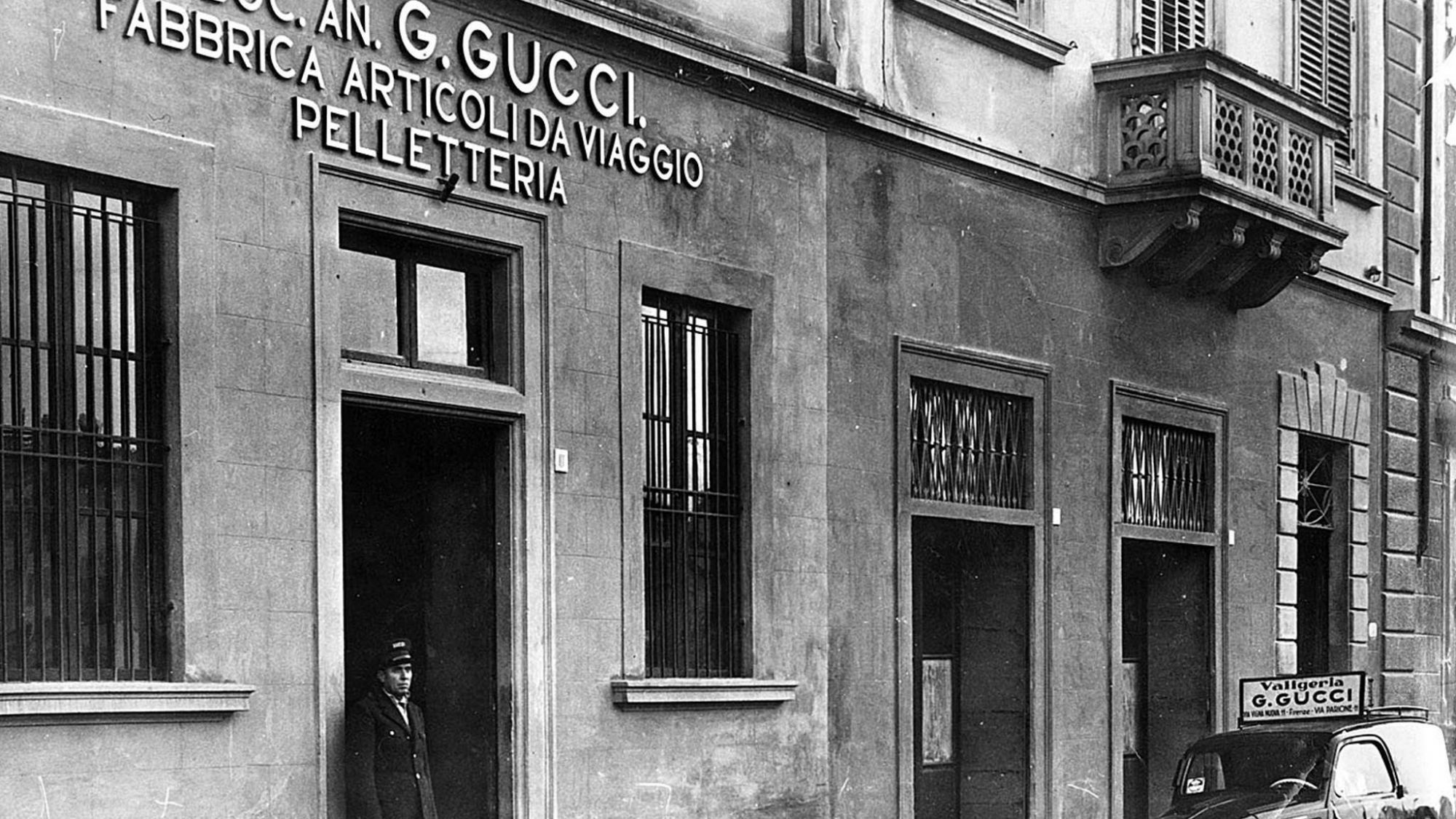 In the beginning, Gucci's main business was making saddles and other accessories for horseback riders, always crafted from the finest of Italian leathers. His designs continued to gain popularity as he expanded further into the world of accessories, with English aristocrats becoming major fans of the up-and-coming label.
Even today, this equestrian flair can be seen in Gucci's modern creations, including the beloved horse-bit detail, and the red-and-green woven stripe, inspired by saddle details. In honour of his birthday, join BAZAAR as we take a look back at the milestones that have made what Gucci is today.