The New Volvo C40 Recharge Pure Electric is a marvel of design, performance, and sustainability.
Despite their tight schedule, entrepreneurs, Kavita Sidhu and her husband, Roberto Guiati are always on the move, maintaining their active lifestyle. With the help of the Volvo C40 Recharge Pure Electric, the pair gets to balance the demands of their job and their hobbies as well as interests.
The couple's success hinges on their ability to embrace change and stay ahead of the game. Behind the wheel of Volvo Car Malaysia's newest addition, the ambitious couple gets to sow the seeds of sustainability, style, performance, and new possibilities with just a drive.
"My father's first-ever car was a Volvo, so naturally I've always loved their cars," Sidhu said.
The Volvo C40 Recharge Pure Electric fronts the look and feel of a sports car whilst retaining an emphasis on comfort, safety, sustainability, and functionality that makes every day driving an absolute pleasure. Built for power, resilience and unparalleled presence on the road, the SUV cover a range of over 450 km on a single charge, while also featuring the ability to charge up to 80 per cent in 28 minutes – making it the best machine to navigate the city and cruise down the highway.
"I love the compact design of the Volvo C40 Recharge Pure Electric. It's a stylish electric vehicle with an impressive amount of performance. I loved that it has a minimalistic and elegant interior with comfortable seats – a great representative of a modern electric vehicle," said Guiati.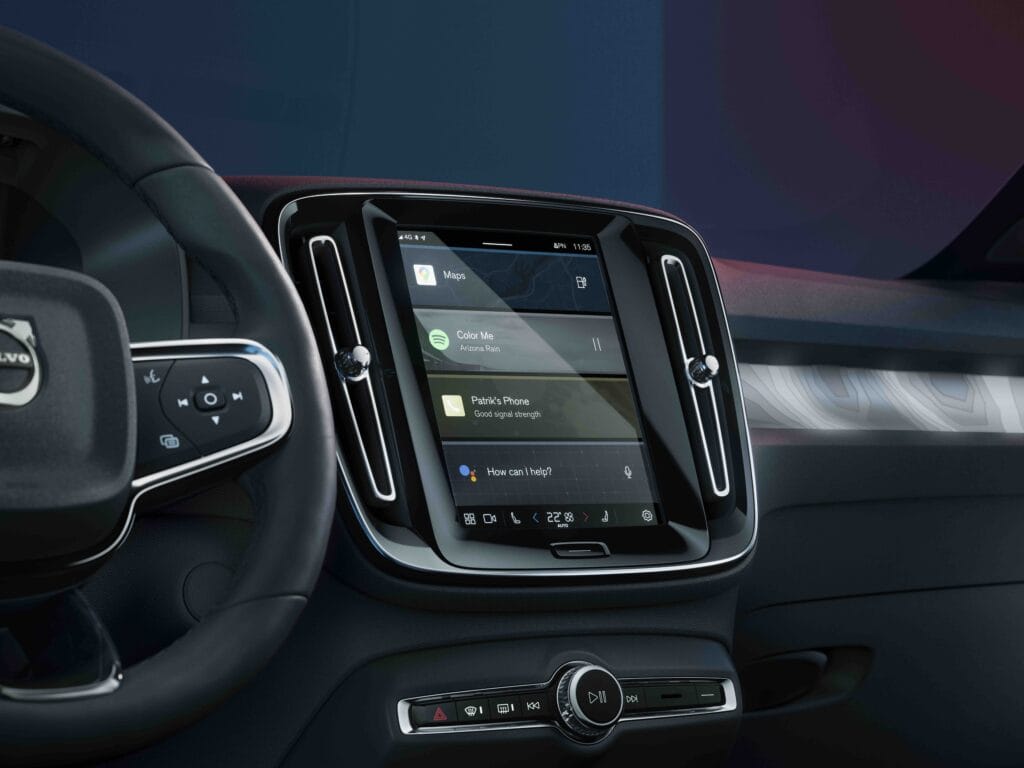 Whether they're braving the morning rush-hour traffic to the office or spending time with one another, the Volvo C40 Recharge Pure Electric is the couple's idea of being on the go in style while being eco-friendly.
"It feels great to be driving an electric vehicle knowing that I'm playing my part in making our world more sustainable and clean. Green technology is the way to go now," said Sidhu.
Marrying power and sustainability, the new Volvo C40 Recharge Pure Electric gives maximum performance with minimal environmental impact, pioneering a greener drive. Known as an earth-saving sanctimony to the masses, the Volvo C40 Recharge Pure Electric is also sultry, sharp, and has impressed prowess.
"It's silent, but impeccable, even with its modern yet elegant style. Its' performance surprised me – with acceleration to 60 mph in just 4.5 seconds – it's as impressive as it gets," said Guiati. He adds: "And, all this speed doesn't come at the sacrifice of the battery – this electric-only SUV is pretty fun to cruise around."
Radiating refined strength with sustainable power, clean lines and crafted details, built-in comfort driving, intelligent innovation and interaction display, there's no better choice than the Volvo C40 Recharge Pure Electric for the couple. Working together to stay ahead of trends, the couple is more than happy to enjoy Swedish luxury responsibly.
Watch the video below to see how the Volvo C40 Recharge Pure Electric matches the high-intensity pace of Kavita Sidhu and Roberto Guiati's lifestyle.
View this post on Instagram
Discover more about the Volvo C40 Recharge Pure Electric SUV at www.volvocars.com/my.
Read More: An Unforgettable Night At The Launch Of The Volvo C40 Recharge Pure Electric SUV