Craving for some R&R?
Amidst the bustling streets of Kuala Lumpur sits a stunning establishment that offers a relaxing escape. Located in Bukit Bintang, KL, PARKROYAL Collection is widely known for its relaxing ambience while staying true to its eco-friendly ethos. This year, PARKROYAL COLLECTION introduces its latest Eco-Wellness programmes to indulge during your stay.
As you enter, the hotel offers a garden oasis with a tropical plant-filled interior. In case you didn't know, the hotel also enforces environmentally-conscious amenities and services. You will spot biodegradable bath amenities, a filtered drinking water station and recycled bins in every room.
To enhance its experience, the hotel just recently launched its signature eco-wellness programme to elevate your stay and well-being. Welcoming its newest venture, the hotel also proudly presents its Urban Farm on level 16 of the establishment. Thanks to this, the hotel has unique farm-to-table, farm-to-bar and farm-to-spa opportunities. Surrounded by over 50 varieties of fruits, herbs and edible plants, the Urban farm is carefully designed and harvested to provide the freshest experience possible.
What you need to know about PARKROYAL COLLECTION's Eco-Wellness Programme:
The latest experience includes a curated conscious dining and beverage menu to promote its farm-to-table and farm-to-bar concepts. This also includes its relaxing Sleep Ritual turndown amenities to enhance your restful retreat.
You must be curious, and we're here to tell you why this was a thoughtful touch. Once you're all checked in, you will be enveloped in a signature scent that boasts an aroma of rosebush, lavender, green vetiver and warm white cedarwood.
As the day comes to a close, there's nothing quite like indulging in a Sleep Ritual turndown service. Imagine sipping on a steaming cup of freshly brewed tea while being enveloped by the soothing aromas of lemon balm, peppermint, rosemary, and basil, all plucked from the hotel's very own urban farm. With every sip, let the fragrances calm your mind and transport you to tranquillity. To top it all off, a natural essential oil-filled pouch is provided to help you relax and prepare for a restful sleep. It's the perfect way to cap off a day of adventure and exploration.
This service will be available for guests staying in the COLLECTION Club Rooms and higher categories, along with Titanium and Platinum members of the Pan Pacific Discovery.
What's on the menu?
The hotel has created a menu that is both nutritious and tasty, in line with its aim for Conscious Dining. Your meals are cooked and prepared perfectly using locally sourced produce and farm-to-table harvests. Luckily for us, we were given an opportunity to taste their signature plates from the Conscious Dining menu. Throughout our evening, we experienced a delightful culinary adventure with perfectly harmonised flavours.
Our dining experience began with a selection of healthy breads that were served with basil pesto and olive oil. We then enjoyed Thai Miang Kham, which consisted of betel leaves, peanut, dried shrimps, ginger, and palm sugar. Before our main courses arrived, we were treated to a delicious plate of plant-based stir-fried mince with hummus, which we dipped in crispy pita bread. The meal continued with a warm plate of organic pumpkin soup cooked in almond milk and served with cheese croutons. The highlight of the night was the pan-seared salmon belly, which was served with smoked aubergine, broccolini, lemon sauce, and local herbs. To finish off the meal, we enjoyed a plate of pengat pisang, which featured sago simmered banana with coconut milk, which provided a delightful local touch.
Our senses were elevated to greater heights with every heavenly bite. For a sip-tastic time, your cocktails and mocktails are also created and infused with local flavours with a twist. Our favourite? The Tropical Mint smoothie, which was packed with energising ingredients to get you through the day.
These options are available at all PARKROYAL COLLECTION hotels' restaurants and bars.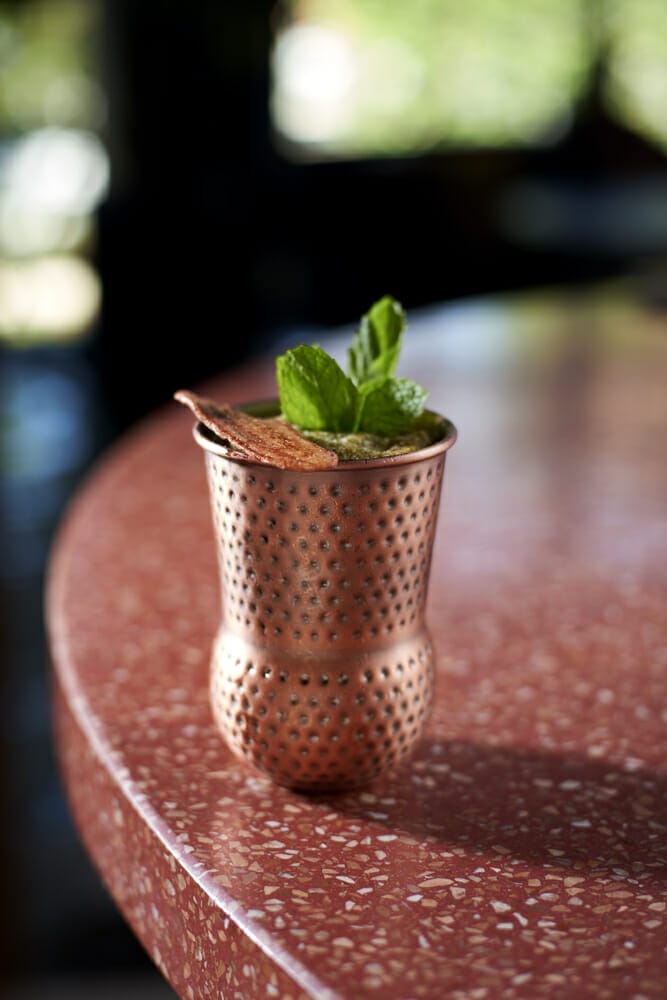 Indulge in a day of relaxation.
Escape the bustle of the city and unwind in the award-winning St Gregory spa, where a moment of serenity awaits. Indulge in premium treatments using their selection of luxury products, including Elemis, Bio Essentials, and Malaysia's very own KU EM. Additionally on the list, you'll find exquisite treatments such as body massages, facials, body scrubs and body treatments. As for treatments, you can indulge in the Royal Heritage Massage or Relaxing Aromatic Body Bliss.
Experience it yourself by booking a stay at PARKROYAL COLLECTION Kuala Lumpur today.
______________________________________________________________________________
All images courtesy of PARKROYAL COLLECTION