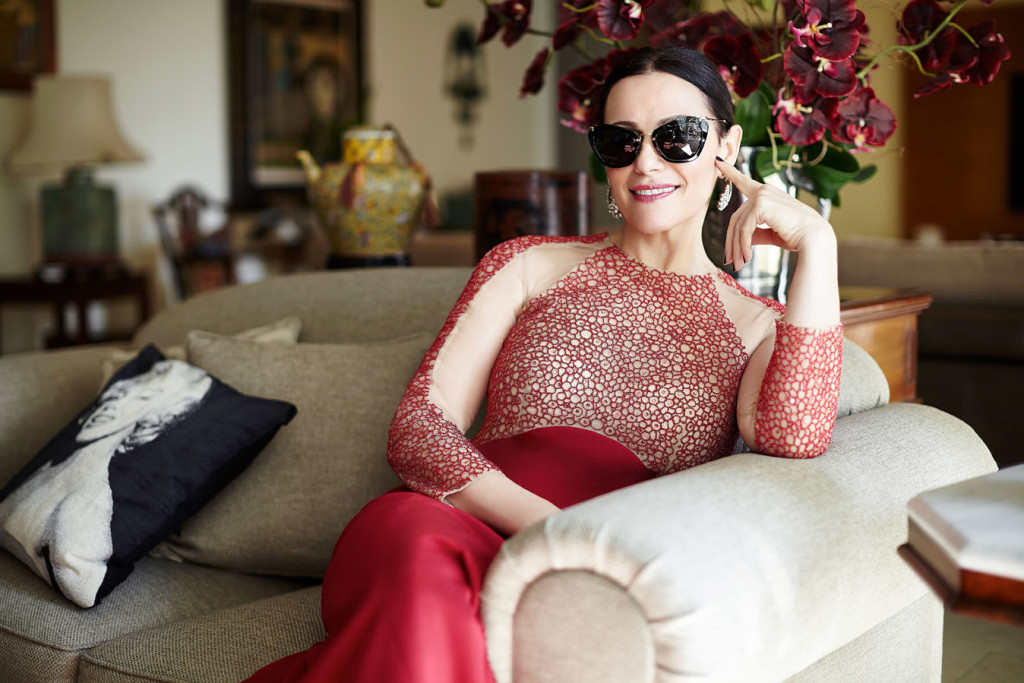 Gilda Bejani wears Rani Zakhem Couture
She's the sort of woman you simply can't miss, an Armenian stunner with laughing eyes that catch you from across the room. Yet, there's far more to KL socialite and philanthropist, Gilda Bejani, than meets the eye. "I've been in Malaysia 18 years now, raised my son, Michael, here, so yes, for sure, Malaysia is home in many ways," says Bejani when we meet at her beautifully-appointed apartment in the heart of Kuala Lumpur. It's an oasis that floats above the heat of this city, and Bejani has painstakingly decorated each room with beloved treasures chanced upon across the world — she counts Paris, New Delhi and Jakarta as transitory homes in the professional sojourn of her husband, Christian Bejani.
The Iraqi-born Bejani, whose other half is currently based abroad, travels for the better part of the European summer, going for the Haute Couture shows in Paris — the couturier Elie Saab and his wife Claudine are personal friends, even having visited this very apartment when Bejani had them over for a private show in 2008. "Friendships born of integrity and genuine care are the only kind worth having, my dear," says Bejani of hers with the Lebanese-born, Paris-based designer whose confections are the epitome of sophisticated femininity. In fact, Bejani is freshly returned from Paris and was front row at Saab's recent Spring 2016 show, even going backstage to meet Kendall of the Kardashian Klan — and fellow Armenian one might add, before meeting Kris Kardashian later that night –"Very warm and energetic," says Bejani of the matriarch of social media's most relevant family.
Call Bejani a philanthropist and you risk a sweetly dismissive wave of her hand. "I just do what I can," she says, though her resume of fund-raiser associates resonates like a Who's Who list of the rich and influential: think HSH Prince Albert II Of Monaco, HRH the Countess of Wessex, current US presidential candidate Donald Trump, just to name a few. And yet, Bejani remains grounded and humble, despite it all. "I've been very blessed in life, and if I can give back just a little, by working with organisations I believe in, then it is the least I can do," she muses.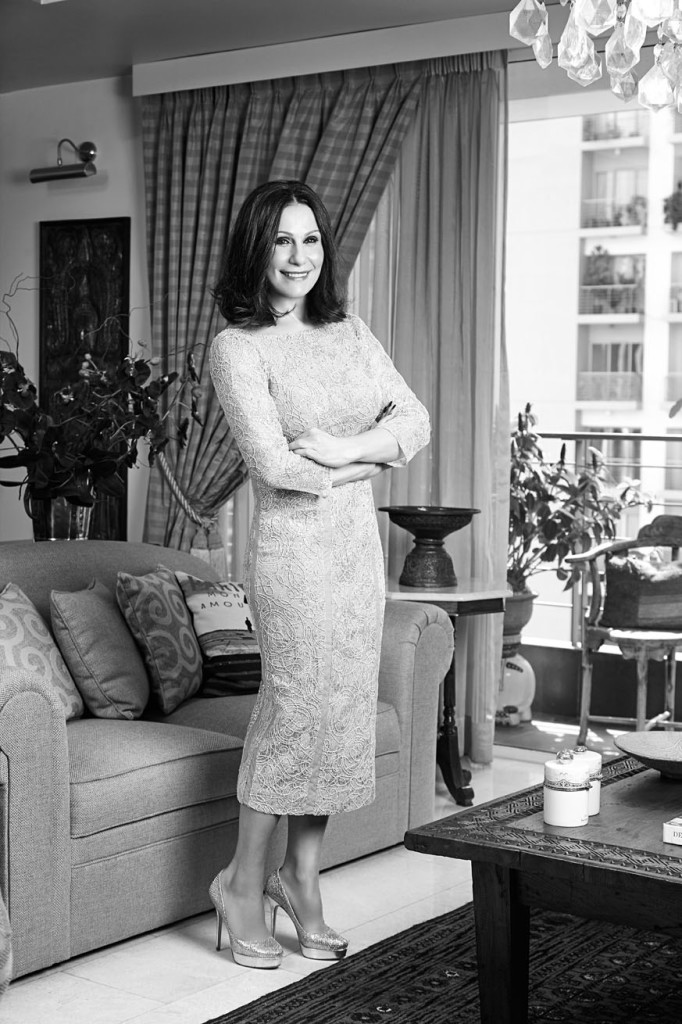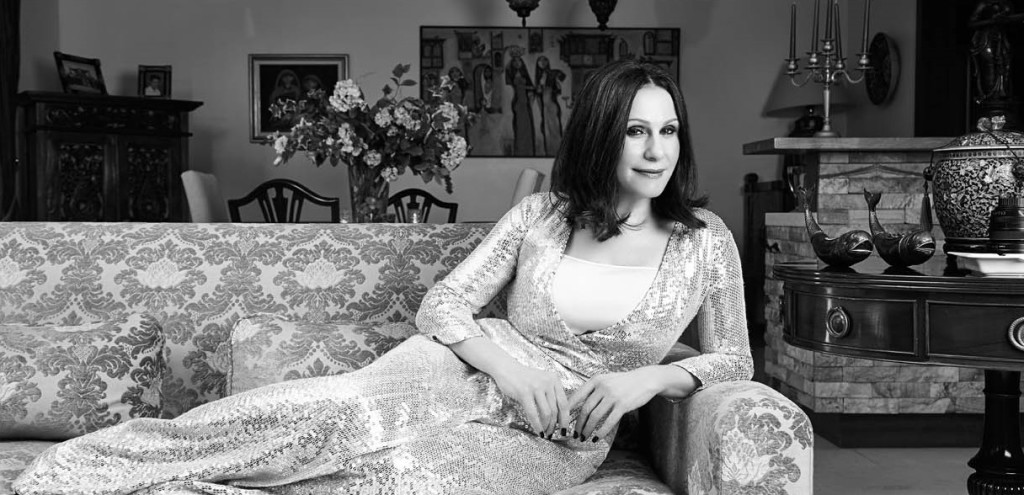 Bejani has worked with brands like Chopard, Mauboussin, Jaeger Le-Coultre, Cartier and Piaget to raise funds for charities like the Women's Aid Organisation and the Mercy Malaysia Humanitarian Fund, for which she raised RM50,000 for relief work in her home country of Iraq. She's the sort of woman who does things quietly, without fanfare. This year, though she could not herself make it to the annual BAZAAR Pink Project Partea to raise funds for the Breast Cancer Welfare Association of Malaysia — she was scheduled for Paris — she made sure she took up a whole table for tickets to be given to friends of BAZAAR. This sort of generosity of spirit defines Gilda Bejani. When she raised funds for the Malaysian Aids Foundation via the Red Ribbon Gala in 2008 she got her friend Elie Saab to donate a gown for auction. The guest list included royalty and had the presence of former prime minister Tun Dr Mahathir Mohamad himself. But Bejani asserts that she has been fortunate in how things have come together. "It's almost  like all you need is the right intention, integrity, sincerity and good faith, and the whole universe conspires to make the seemingly impossible, possible." One thing led to another and recent years have seen Bejani travelling almost annually to Miami to support the Unicorn Children's Foundation of which Donald Trump is honorary chairman of the fundraiser gala dinner and Bejani an international chair. "Next Spring, in March 2016, I'll be at the Mar-A-Lago club again and it's always so beautiful that time of year," says Bejani.
"Sometimes I do think of slowing down," says Bejani, "but then something will crop up and I'll go, now, that would be a great idea." This year she brought in the effervescent and completely disarming Cameron Silver of LA cult store Decades fame — who now is the fashion director of H Halston and H by Halston brands. The vintage clothing connoisseur curated a fashion show for the Petronas Malaysia Formula 1 Grand Prix gala night earlier this year and Bejani hosted a private dinner at Starhill Gallery's famed Shook! with iconic beauty brand La Mer, where Silver literally held court, with friends from all over the world who had flown in for the soiree. The Moët flowed but the real effervescence emanated from Silver, who flitted from table to table regaling guests with tales of LA nightlife — "You're only there if you have the Insta pic to prove it, darling! After that you can rush home to Downton Abbey and say what a great party, that was!"
Cut to some months down the line after months of travel in Paris and Germany, where she has family, and Bejani is back, ready to take on her next project, and one that she is particularly excited about: her appointment as VIP ambassador for Art Stage Singapore. "It has been a whirlwind ride," she gasps, over a glass of chardonnay. "We just had an exclusive dinner here in Marble 8 for private Malaysian collectors. Jaeger-LeCoultre showcased some artistic timepieces and my friend Paola Rebeiz, who consults for Rome-based designer Rani Zakhem insisted on flying in samples for the models. Then, in January, I head to Singapore for Art Stage itself and I'm looking forward to experiencing beautiful, thought-provoking pieces from all over the world. Art, like music, is the height of human expression, and to be involved in this project is such an honour." Before she leaves for her next appointment, the gym, we ask her to share the most significant lesson that life has taught her. "That the most important thing you can possess is integrity, it is the foundation for the best things in life, in my experience."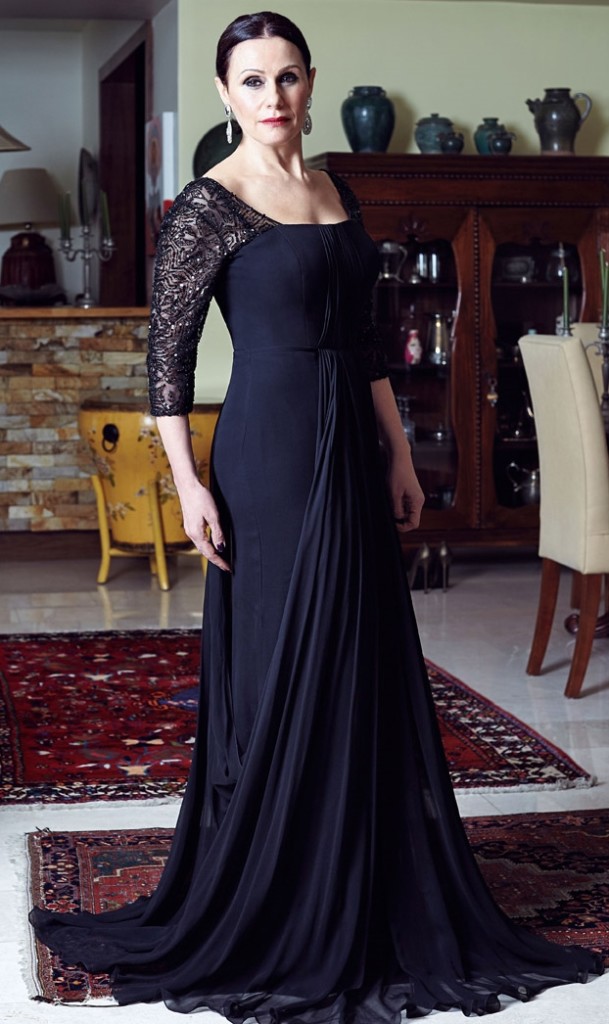 Images: Robin Liew