It's getting hot in here
Tis the season when beach reads and summer romance books reign supreme. The ideal "beach read" might be set on or around a beach, or at least in a vacation spot, or at least somewhere where the temperature doesn't dip below 60 degrees. Old and new, these summer romance books are perfect additions to your must-read pile. Not sure which one to dive into? Just add all to your reading list. 
In an effort to romanticize your life, you may be looking for a romance novel to add to your repertoire. Below, we've compiled the best summer romance books to read this new solstice.
The best summer romance books to read this hot and steamy season:
Happy Place 
Emily Henry
This is a heartbreaking, heartwarming, and steamy book that will have you swooning. Known for her forte in romance, Emily Henry's newest release is a modern romance story that you'll fall in love with instantly. The book follows a broken-up couple who made a pact to pretend to still be together for their annual weeklong vacation with their best friends. However, Harriet and Wyn are lying through their teeth while trying not to notice how desperately they still want each other. 
Read Now
Meet Me At The Lake
Carley Fortune
From the bestselling author of Every Summer After, Carley Fortune returns this year with a second chance romance. Made for the hopeless romantics, this book sees two strangers who spent 24-hours of adventure together and created life-changing effects to their life. Even though their connection was undeniably strong, the timing was wrong, so they ended up going separate ways. Years later, Will and Fern meet again, and they learn just how right and wrong they are for each other. 
Read Now
Our Scorching Summer
Denise Stone and Kels Stone
Since summer is just around the corner, what better way to kick off the heat than with a steamy, summertime romance? Full of angst, wit, and passion, this contemporary romance focuses on two friends who end up going on a spontaneous vacation and kick-starting a friends-with-benefits agreement. However, it's hard for Nico Navarro to keep his hands off his beautiful friend and even harder not to fall in love with her despite all her protest about not wanting to be romantically involved. 
Read Now
True Love Experiment 
Christina Lauren 
Notable for her romance novels, The Soulmate Equation and Love & Other Words, Christina Lauren is back with another great hit. The True Love Experiment tells the story of a romance novelist and a documentary filmmaker who join forces to create the most perfect Hollywood love story. However, they can't seem to keep their chemistry just on the script. 
Read Now
Practice Makes Perfect
Sarah Adams
Known for her Tik Tok sensation, The Cheat Sheet, Sarah Adams comes back again with another swoon-worthy romance. This friends-to-lovers book sees Annie, an owner of the local flower shop agreeing to a fake date with a tattooed bad boy, so she could learn how to be the next leading lady in her small town. However, it doesn't take long for the lines of their friendship to blur and for them to second-guess their agreement. 
Read Now
The Roughest Draft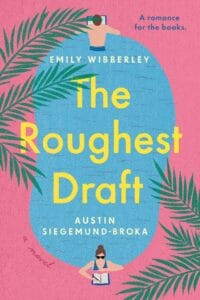 Emily Wibberley
Three years ago, Katrina Freeling and Nathan Van Huysen were the brightest literary stars on the horizon, their cowritten books topping bestseller lists. But on the heels of their greatest success, they ended their partnership on bad terms, for reasons neither would divulge to the public. They haven't spoken since, and never planned to, except they have one final book due on contract. While passion and prose push them closer together in the Florida heat, Katrina and Nathan will learn that relationships, like writing, sometimes take a few rough drafts before they get it right.
Read Now
It happened One Summer
Tessa Bailey
In this Schitt's Creek-inspired romantic comedy, Hollywood "It Girl" gets cut off from her wealthy family and exiled to a small Pacific Northwest beach town where she butts heads with a surly, sexy local who thinks she doesn't belong. The fun-loving socialite and the gruff fisherman are polar opposites, but there's an undeniable attraction simmering between them.
Read Now
The Wrong Mr. Right
Stephanie Archer
This is a spicy, hilarious small-town friends-to-lovers romantic comedy that will have you grinning for ear to ear. When Hannah offers to run a surfer's social media in exchange for dating lessons, it's too good to pass up. From disastrous surf lessons, dive bar karaoke, a romance-only bookstore and a sparkly dress spending time with Wyatt is nothing like Hannah expected once she starts falling for him.
Read Now
Heartless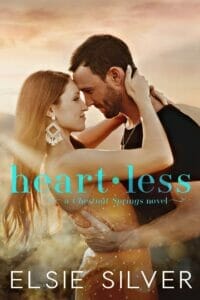 Elsie Silver
Working as a nanny for the world's grumpiest single dad should have been simple for Willa, except she can't keep her eyes off him. And, he can't keep his hands off of her. This steamy cowboy romance will surely keep you up all night long.
Read Now
One Italian Summer
Rebecca Serle
When Katy's mother dies, she is left reeling. But, as soon as she steps foot on the Amalfi Coast, Katy begins to feel her mother's spirit. Buoyed by the stunning waters, beautiful cliff sides, and, of course, delectable food, Katy feels herself coming back to life.
Read Now
The Infinity Between Us
N.S.  Perkins
Eighteen years of summers spent in a beach house in Ogunquit, Maine, have brought Violet Mitchell and Will Seaberg together. For two perfect, beach-filled months every year, they spent every waking minute together. First as friends, until one summer changed everything. This heart-breaking book is perfect for those who want a little bit of steaminess with a touch of tears.
Read Now