It's time to update your TBR list
From truly terrifying mysteries to a masterful eye for historical detail, and a steamy romance, the new book releases in June 2023 will undoubtedly give you sunnier days ahead. There's no better way to celebrate the warmer weather than with new these reads.
Here's our take on some of the best new books releases to read in June 2023. 
Here are the best new book releases in June 2023: 
Lady's Tan Circle Of Women
Lisa See
Inspired by a true story of a woman physician from 15th century China, this historical fiction has a captivating story that showcases how a woman breaks free from traditions and goes on to help other women push the boundaries during the Ming dynasty.
Release Date: 6 June 2023
Unfortunately Yours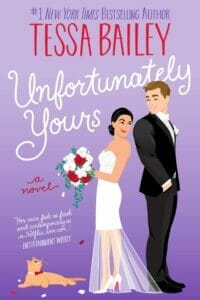 Tessa Bailey
In this fake dating rom-com, Natalie Vos finds herself in a beneficial marriage of convenience with a man she can't stand. There's just one thing they didn't account for their unfortunate, unbearable, undeniable attraction.
Release Date: 6 June 2023
Same Time Next Summer
Annabel Monaghan
If you're looking for an epic summer romance read, then this one's for you. Same Time Next Summer is a second-chance romance that follows Sam, an engaged woman who stumbles upon her first love who she hasn't seen in fourteen years. When Wyatt re-enters her life, memories start flooding back in and she ends up having to make a choice.
Release Date: 6 June 2023
The Wind Knows My Name
Isabel Allende
This powerful and moving novel from the New York Times bestselling author of A Long Petal of the Sea weaves together past and present, tracing the ripple effects of war and immigration on one child in Europe in 1938 and another in the United States in 2019.
Release Date: 6 June 2023
All The Sinners Bleed
S.A. Cosby
In All the Sinners Bleed. Cosby brings us an impeccable American crime novel that tackles a school shooting in a small Virginia rural town.
Release Date: 6 June 2023
Reckless
Elsie Silver
Fans of Elsie Silver will be in for a steamy treat this month. Just like her other romance books, this book will not be short of immaculate sex scenes, angst, and fluffy moments. Reckless follows Theo Silva, a notorious playboy and bull rider who gets his one-night stand, Winter Hamilton pregnant. While it was supposed to be a one-time thing, Winter finds her unable to resist the hot trouble especially now when there's a kid on the way.
Release Date: 9 June
Love, Theoretically
Ali Hazelwood
From the author of The Love Hypothesis and Love On The Brain, comes a new romantic comedy that will tug your heartstrings. This romance novel sees rival physicists who get caught in an academic feud with each other. If you're a die-hard fan of fake dating, then you can't skip this book.
Release Date: 13 June
Crimson River
Devney Perry
Fans of romance and mystery will find themselves falling in love with Crimson River. After years of chasing dead ends, Vance finds himself relying on Lyla Eden – the owner of the local coffee shop – on closing the case that has haunted his career. However, what he didn't expect was the undeniable chemistry between them.
Release Date: 15 June
The Only One Left
Riley Sager
This gothic mystery novel will have your pulse pounding until the very last page. This book follows a young caregiver who has been assigned to work for a woman accused of a massacre decades ago.
Release Date: 20 June
The Quiet Tenant
Clémence Michallon
Highlighting the themes of power, survival, and trauma, The Quiet Tenant will have you gripping the edge of your seat. The book follows the story of a serial killer and kidnapper who has earmarked the death of his ninth victim. Narrated by those closest to him, his 13-year-old daughter, his girlfriend, and his victim, this is one of the most anticipated reads of 2023. 
Release Date: 20 June
The Whispers
Ashley Audrain
This page-turner explores the quiet sacrifices of motherhood, the complexities of friendships, and the dangers of envy. From the author of The Push, this mystery fiction follows the lives of four suburban families whose lives are changed when choices have to be made. The story spins out over one week, in the alternating voices of the women in each family.
Release Date: 20 June
Zero Days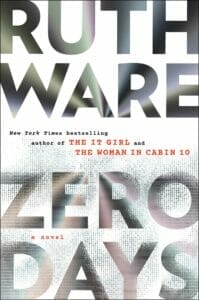 Ruth Ware
This is an adrenaline-fueled thriller that combines Mr and Mrs Smith with The Fugitive. The book is about a woman who is in a race against time to clear her name and find her husband's murderer.
Release Date: 20 June
Will They Or Won't They
Ava Wilder
From the author of How To Fake It In Hollywood, this romance novel follows two co-stars who can't stand each other and find out that there's a fine line between love and hate. And if they're not careful, they just might get blindsided by one final twist: a real-life happy ending of their own.
Release Date: 27 June
Buy these books now at Amazon.com, MPH.com and Kinokuniya.com