You've made it official – and now it's time to unwind. Whether you're the type of couple that wants to explore a once-in-a-lifetime destination, experience otherworldly food and architecture or simply unwind on one of the world's most beautiful beaches, we've got you covered. Wedding planning, while exciting, can be a huge source of stress – and your honeymoon is likely going to be your first real chance to enjoy some quality time with your spouse. The trip should be relaxing, first and foremost, and suit your wants, needs and style as a couple. With that said, incorporating all of your favourite things into one trip can overwhelm, or take away from your time spent simply enjoying one another's company.
When planning, consider your bucket list (a honeymoon is the ultimate excuse to invest in a trip you'd otherwise never splurge on), your getaway goals (lounging poolside? A spa? Hiking? Indulging in local cuisine after all those months on a wedding diet?) and the best times to visit your dream destinations. Keep in mind that while off-season travel can save you money, it can also be unpredictable. Decide whether you're the type of couple who can handle making the most out of your plans being derailed; the last thing you'd ever want is to spend the majority of your trip in inclement weather, or discover that most of a location's must-visits are only open in high season. We've considered the world's most romantic, untapped, exciting and visually stunning destinations when crafting this list, and have teamed up with industry experts to give you all the reasons you'll need to visit, and where and when to plan your stay. Here, the 18 ultimate honeymoons to have on your short list for 2018.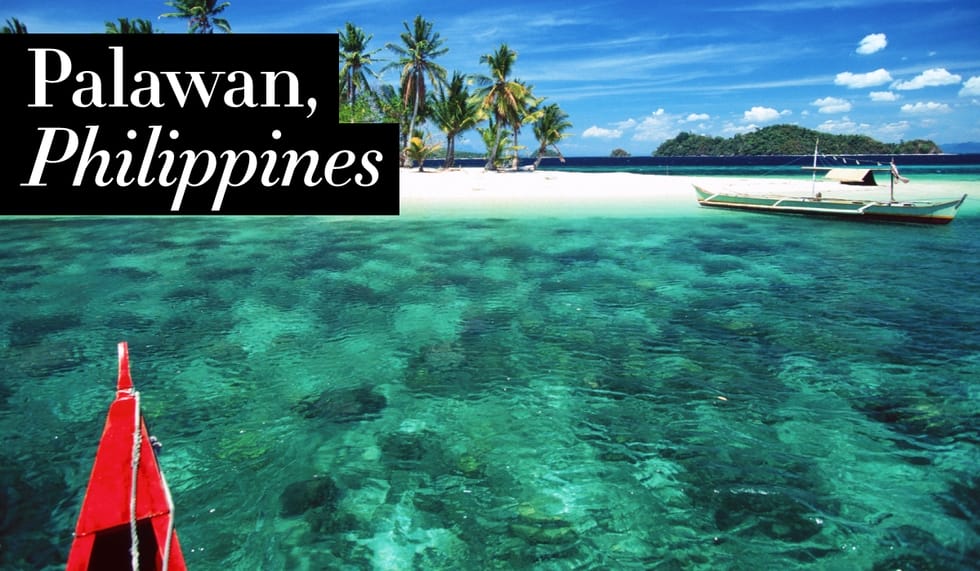 This under-the-radar archipelago is home to sugar-sanded beaches, limestone cliffs, and stretches of clear, glassy water so pristine it's like the horizon goes on forever. Diving, surfing, and kayaking around El Nido (the northern portion of the island's population center) are big highlights for sporting types and scenery-seekers alike, but once you've had your fill of the spectacular views, make a point of traveling to Puerto Princesa as well for nightlife and to explore the truly unique Subterranean River National Park.