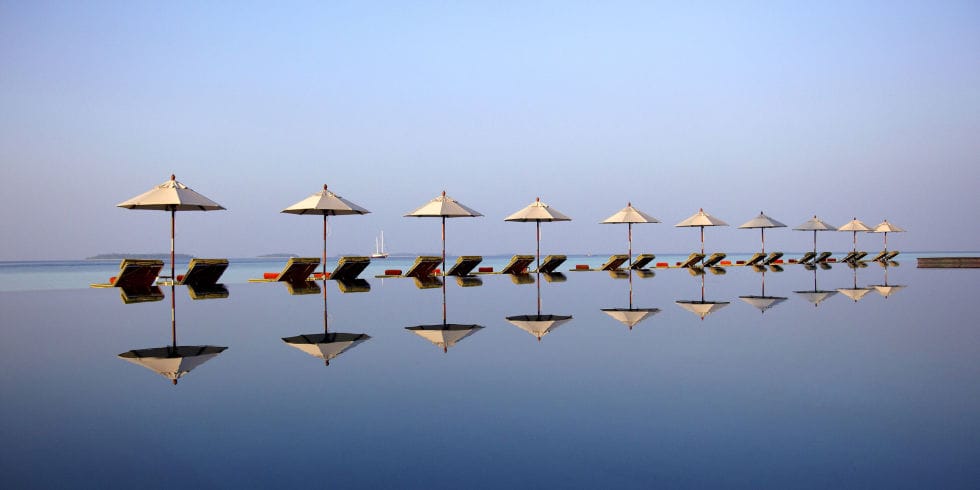 This summer, the footballer Lionel Messi chose to honeymoon with his extended family, rather than just his new wife. In an increasingly fast-moving world, multi-generational travel offers a chance to step off the wheel and spend time with those who matter most. For parents, taking the grandparents potentially means free childcare. It's also the perfect way to celebrate a milestone birthday, a retirement or an anniversary. Whatever the reason, quality time with your loved ones is a given. Here are some suggestions.
1. The Mansion at Daios Cove, Crete
This hillside resort on the north-eastern coast of Crete has a villa, aptly named the Mansion, perfect for multi-generational travel. There are two heated pools (one indoor, one outdoor), a spa and staff quarters, so that all the hard work can be done for you (such as the services of a private chef). And within the hotel grounds, you'll find a private beach, tennis courts, cocktail bars and a watersports centre.
For the kids: the kids' club has its very own minotaur-themed maze, celebrating Crete's most famous ancient myth and educating budding classicists in one go.
For the parents: the aforementioned cocktail bars will come in handy post-bedtime. There's also an in-villa gym, a personal trainer on request, as well as the possibility of Pilates or yoga classes within your private grounds. 
For the grandparents: a bedroom and bathroom on the ground floor will help with any mobility issues. Indoor and outdoor swimming pools for morning laps; and Anne Semonin spa treatments available on the deck afterwards. 
A seven-night stay for six people costs from £36,999 with ITC Luxury Travel (01244 355 527; itcluxurytravel.co.uk), including flights, transfers and breakfast.