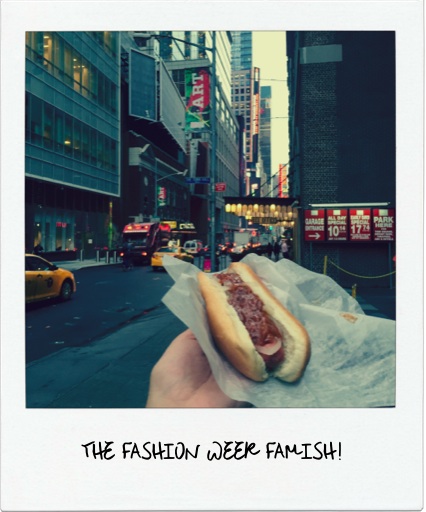 So you have arrived in the concrete jungle where dreams are made of. You will roam the streets where Carrie Bradshaw wore ostentatious John Galliano ensembles and Manolo Blahnik were hotter than Cronuts. Hit the same hipster coffee joints as Hannah, Shoshanna, Jessa, Marni and of course, Adam from HBO's six-series hit, Girls and last but not least, wander amidst the forlorn days of Total Request Live i.e. Times Square where Carson Daly, Backstreet Boys and N'Sync found primetime television in performance art of the dated kind.
Whether on a whirlwind 3N4D (three night, four day) business trip for Fashion Week in blistering sub-temperatures or to bask in an American summer with that relative in Boston, here's the Frequent Flyer guide on what you should be doing, seeing and eating in a city where your surroundings are overwhelming but the mental state stays at cruise control. Without further ado, welcome to the city that never sleeps.
1. | The Must-Do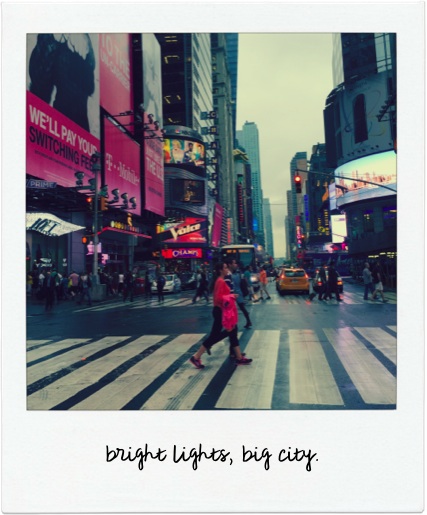 People watch at The Bowery Hotel, Gemma – table for one please, seating of two. You never know who you'll meet. It's not just the new Hollywood that hang there, but the old school New Yorkers – gallerists, music critics from the likes of New York Times and perhaps even the owner himself, Eric Goode. The city is brimming with serendipitous air, opportunity is everywhere.
Get tangled up in Times Square – without a taxi at peak hour, it will force you to absorb the sights, sounds and smells of true blood New York. Plenty of baseball memorabilia, not a sight of New York Knicks. Hit up the McDeezy after midnight and you'll see security with velvet ropes guarding the Golden Arches.
Wander the Greenwich Neighbourhood – tour the brownstone townhouses of Perry Street / Bleecker Street, marvel at the architecture, the quaint bookshops and chai-latte-soy joints, enter the doors of neon-lit Psychic and Crystal Ball parlours (just be wary they are all closed on Saturday by noon and all of  Sunday). The West Village has a charm.
Go Ice Skating at Bryant Park – there is nothing more liberating than having a date with New York City on the 14th of February. Carrie Bradshaw doesn't lie, New York City is your best bet for the best date yet.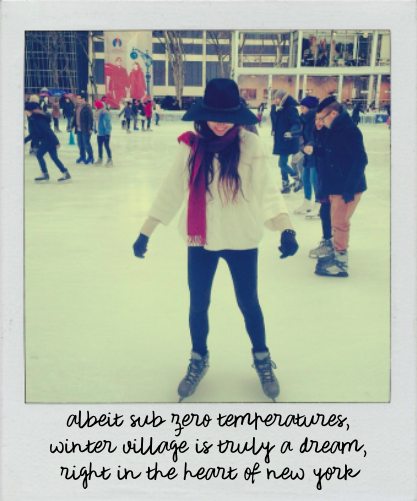 2. | The Must-Eat 
Open Kitchen, William Street – designed for the on-the-go working folk. Amidst Fashion Week tribes along Fifth Avenue, ain't nobody got time for queues and OpenTable.com. Grab a plate and dish away at the made-for-hustle Open Kitchen.
The East Pole, 65th St New York – Take an off-duty chill pill at The East Pole for a leisurely lunch in the metropolis of Madison Avenue. Housed in a historic brownstone on a quiet block of 65th Street. A hybrid of Upper East Side elegance on downtown funk. Order the Lobster Sandwich, fat fries and a glass of chilled white wine.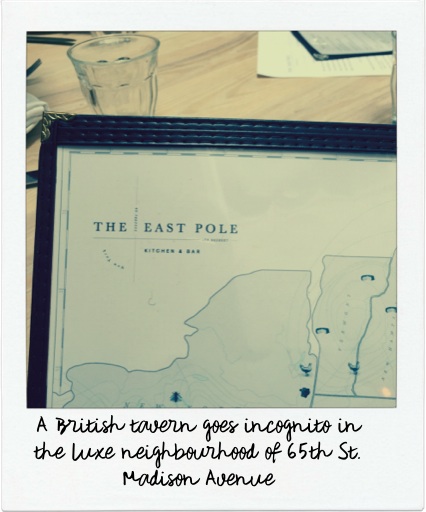 L'Esquina, Kenmare St, Soho – a dining experience that truly allows you to drink and dine in rockstar bravado in a speakeasy enclave with authentic Mexican food within three confines; Brasserie, a bar sparkling with tequila based signatures and a culinary fiesta at the Cafe and Tanquiera, I urge you not to miss the Hamburguesa de la Esquina, an all-day main course of Chihuahua cheese, grilled pineapple, pickled jalapeños, lettuce, tomatoes and house special sauce.
Palma, Cornelia Street – Welcome to Palma, a villetta in città where white stucco walls, beamed ceilings and salvaged chestnut door lead to a beautiful garden with ivy covered walls. Absorb the colour and vivacity of a Cornelia Street in the 'eat street' of new American fare. Whats for brunch? French Toast with mascarpone and fresh fruit, finished with powdered sugar and maple syrup.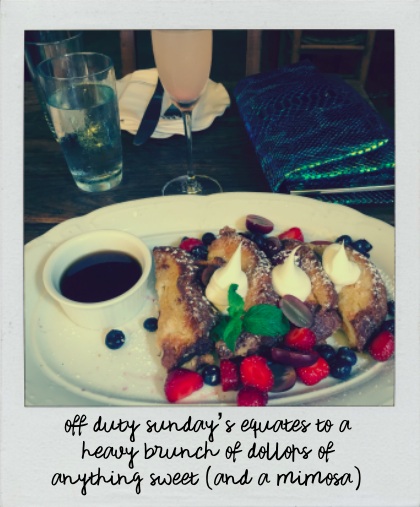 3. | The Must-See
The High Line is a public park built on a historic freight rail line elevated above the streets on Manhattan's West Side. It runs from Gansevoort Street in the Meatpacking District to West 34th Street. A historic revitalised piece of New York City's past.
Staton Island Ferry, a 25 minute ride which provides a majestic view of New York Harbour and the skyscrapers and bridges of Lower Manhattan in all its glory. From the deck of the ferry you will have a perfect view of The Statue of Liberty and Ellis Island. One of the simplest yet grandest water voyages.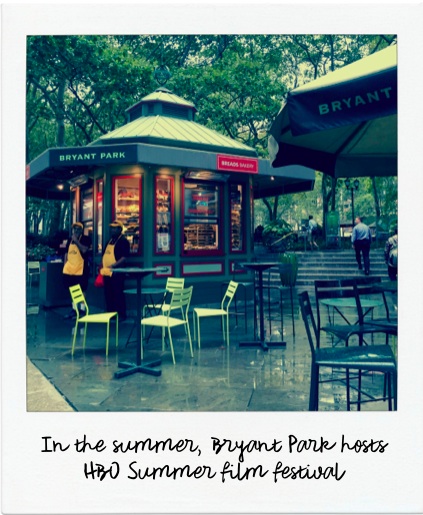 These vagabond shoes are longing to stray…
It's up to you, New York, New York