Katikies Hotel, Santorini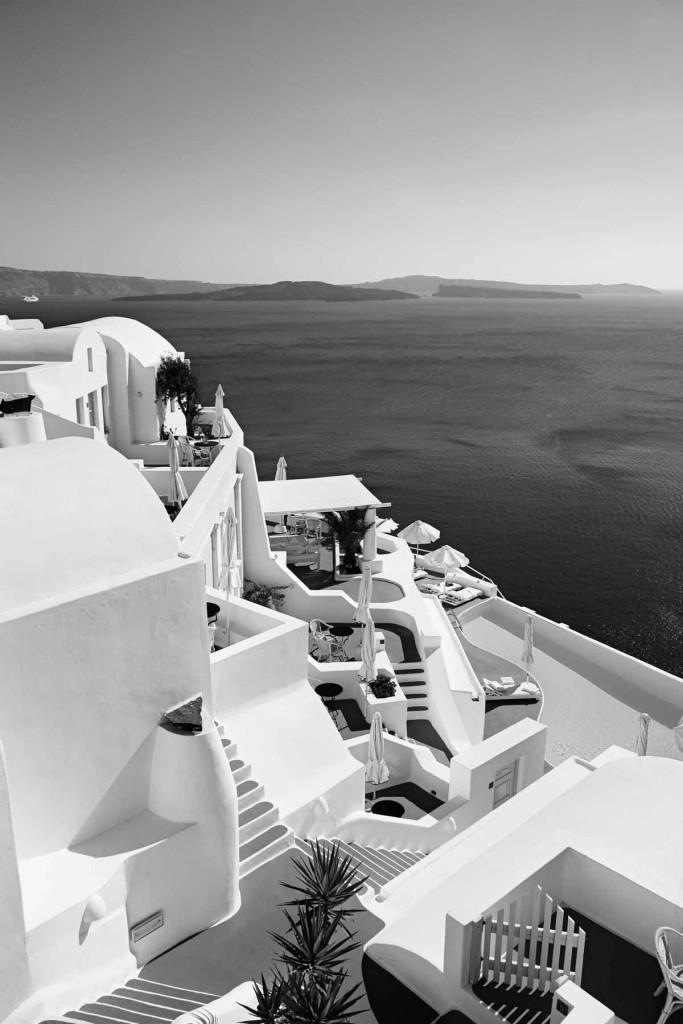 Tranquil white-washed walls, amazing views of the Caldera, azure waters of the Aegean Sea, and breathtaking sunsets are why pleasure-seekers retreat to the romantic island of Santorini.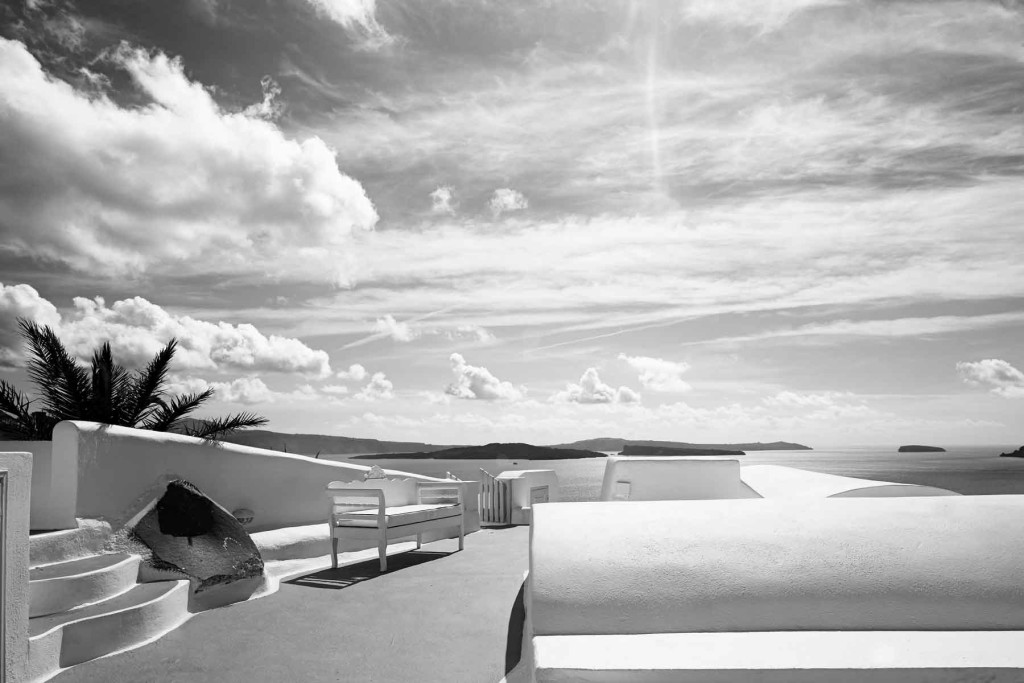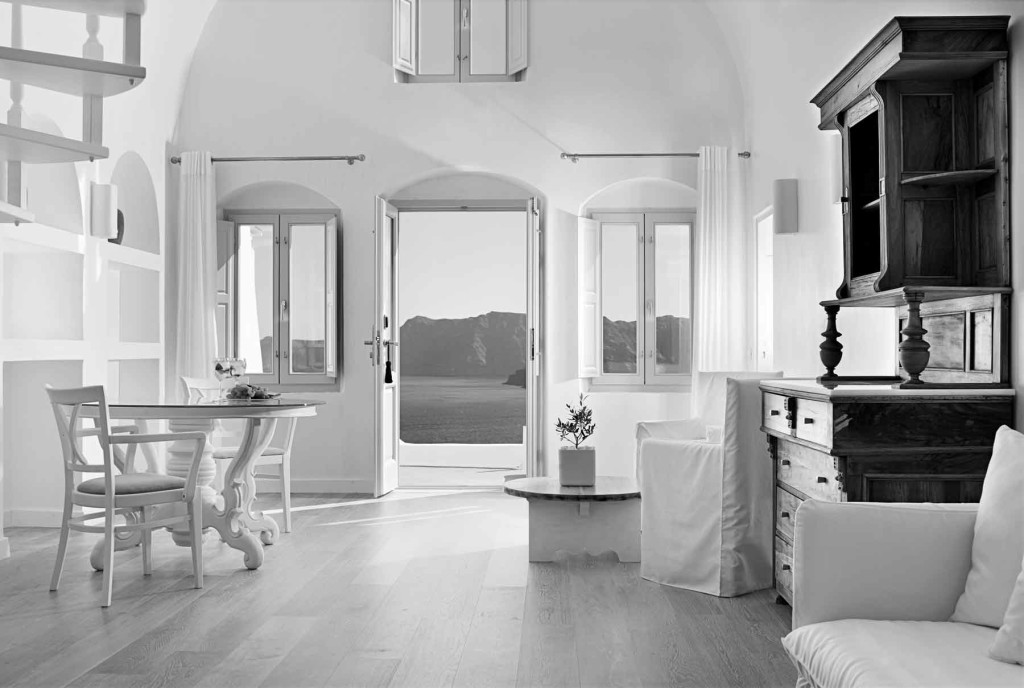 The Katikies Hotel is in the historical city of Oia, perched on the Caldera cliff. Relax amid fuchsia bougainvilleas, cubist cottages, and infinity pools. www.katikieshotelsantorini.com
Kakslauttanen Arctic Resort, Finland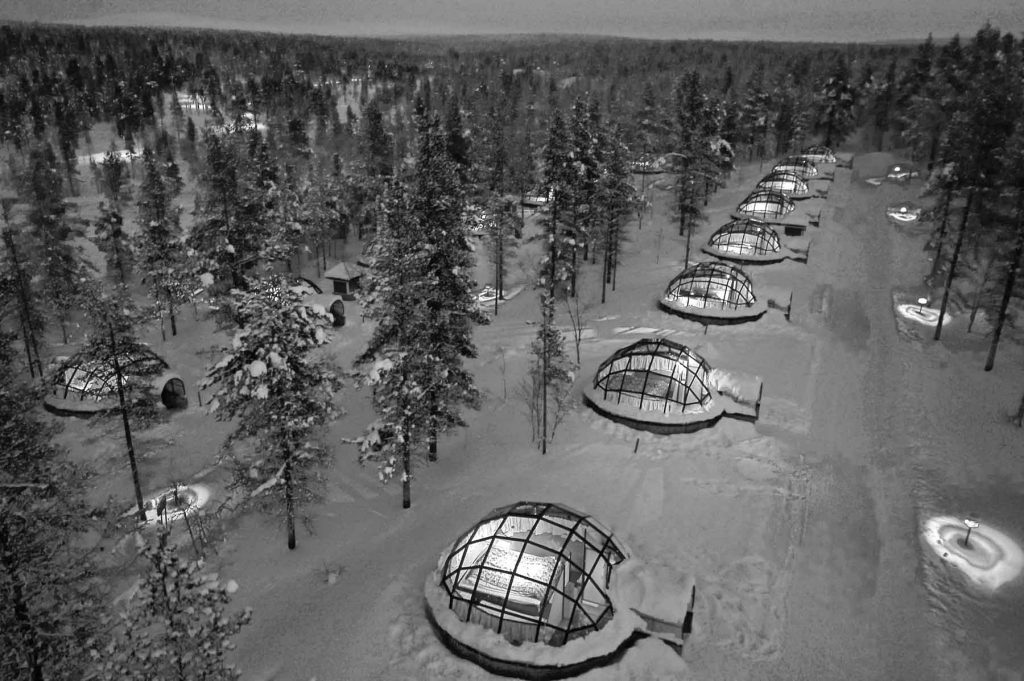 Embark on nocturnal adventures in a magical blue twilight. Stay in one of many enchanting glass igloos spread across the snow-covered wilderness, along a road that leads to the majestic Arctic Sea. Add to that a husky or reindeer safari to experience the untamed natural beauty of the North, or an exciting hunt for the Aurora Borealis. Kakslauttanen Arctic Resort definitely sets the scene for an unforgettable getaway. www.kakslauttanen.fi
Ice Hotel, Jukkasjärvi, Sweden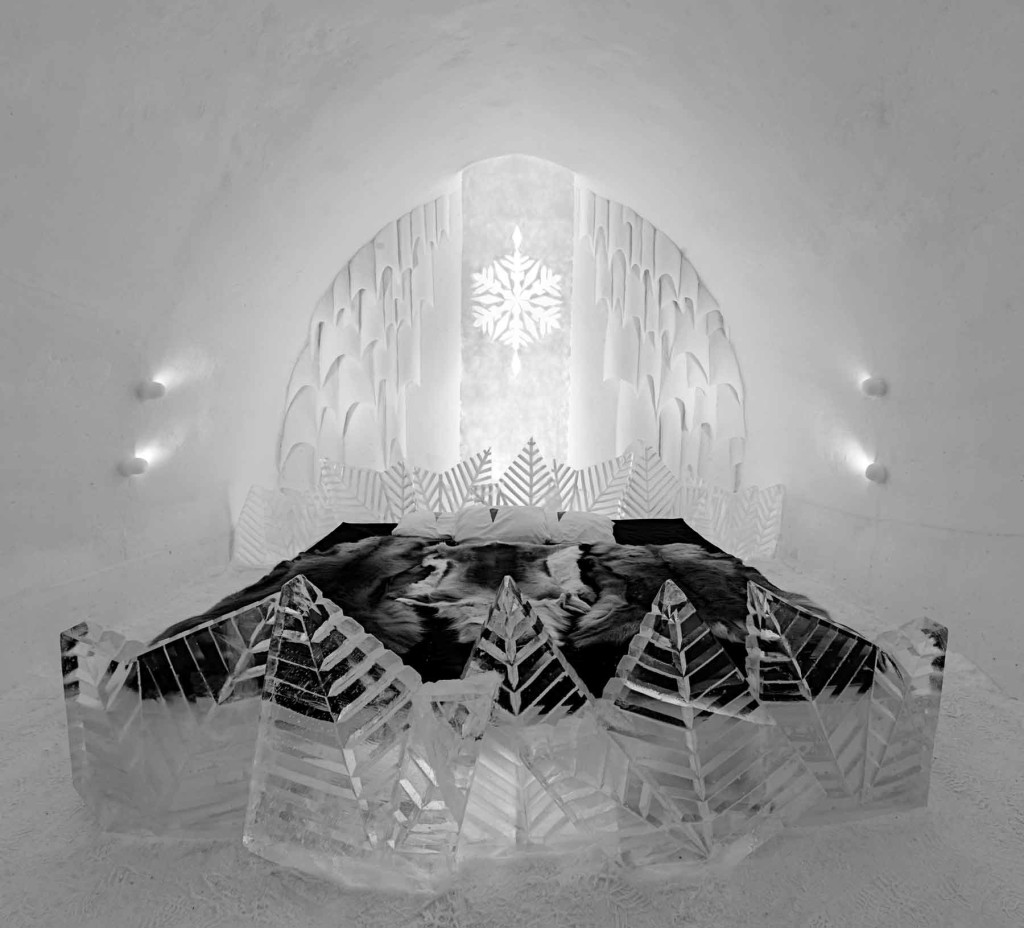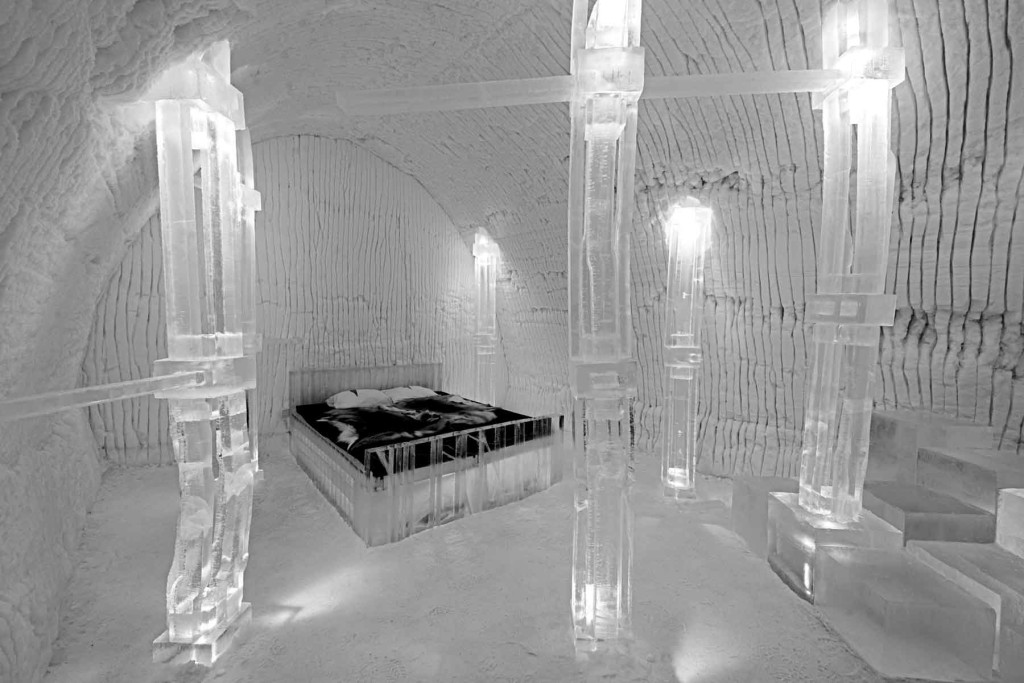 For the past 25 years, an extraordinary hotel of ice rises every winter in a small village in the mystical northern lands of Sweden. The inspiration behind it is pure frozen water from the famous Torne River. Using art as the driving force, Icehotel is built in sections by artists and technicians, a ball of creative energy within the frozen fortress. With every new winter, a bewitching new Icehotel is raised from snow and ice. Artists from all around the world are invited each year to create some kind of wonderful. www.icehotel.com
The Club Hotel, Singapore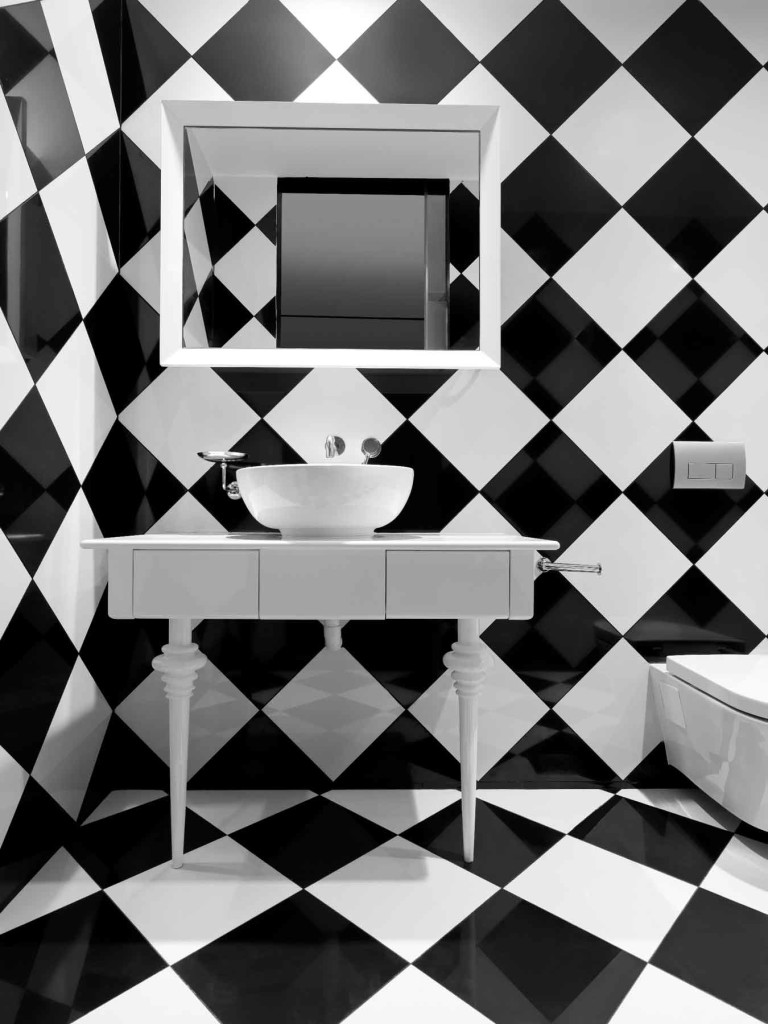 Quintessentially the cosmopolitan hub where Western finery meets the extravagant Orient, a few nights at The Club Hotel with its playful yin-yang colour scheme, will get your creative juices flowing. Located in the fashion district of Singapore, The Club Hotel's décor of bold monochrome runs throughout the entire 1900s building.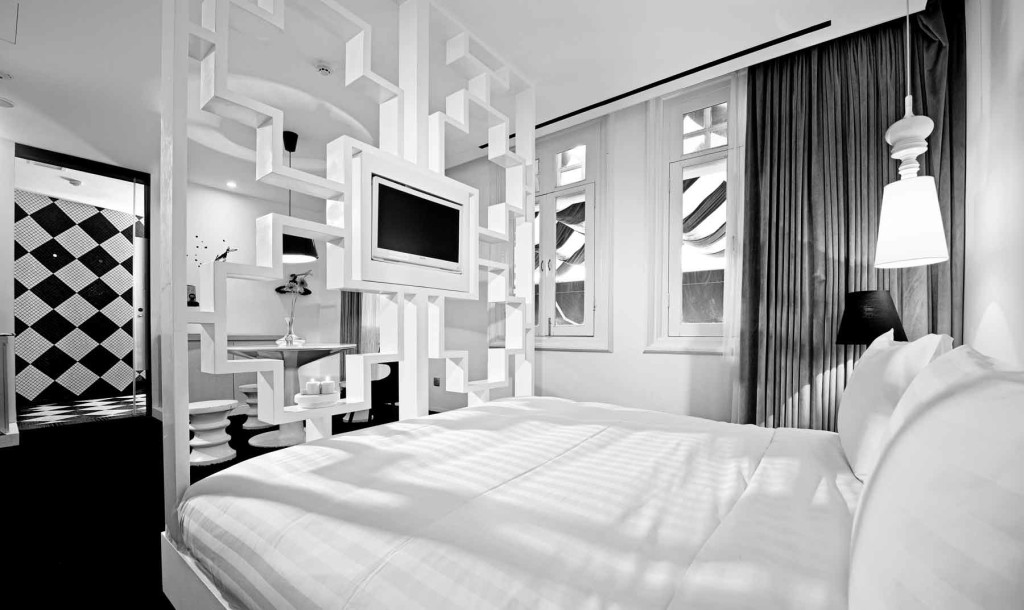 Splashes of oriental antiques against the stark contrast of modern minimalism welcome stylish jet-setters with open arms. But when those sexy stilettos you love so much can no longer hold you up, pop over to the rooftop bar. A cocktail or two is just what you need to wind down after a day of fabulous shopping. www.theclub.com.sg
Hotel Palacio de Sal, Bolivia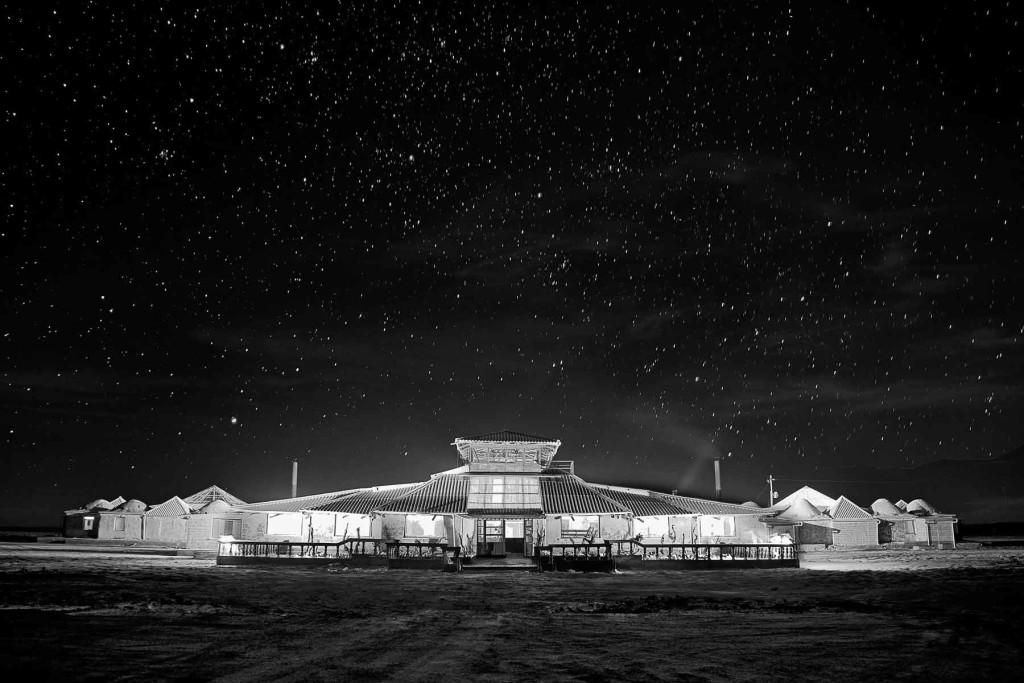 The legendary Salar de Uyuni plain in Bolivia is an otherworldly site that has to be experienced in person, and the Palacio de Sal hotel is no different. It is built entirely with locally sourced materials – in this case, salt! Every inch of this fascinating wonder from the furniture, rooms to the very pillars that hold up the roof is made of Bolivian salt. www.palaciodesal.com.bo
Casa de la Flora, Khao Lak, Thailand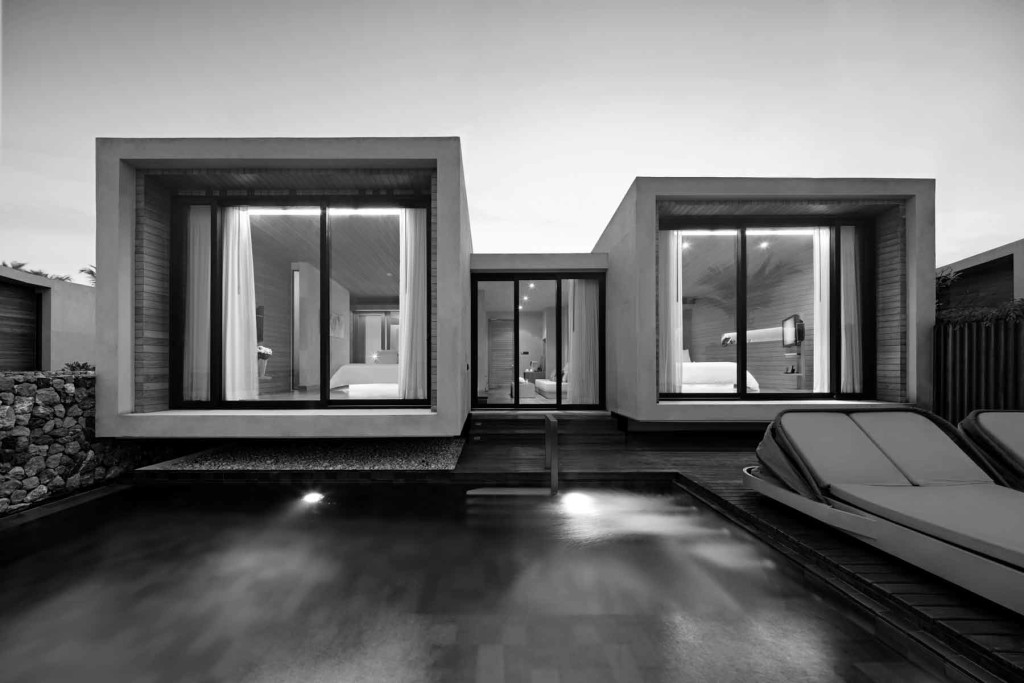 Hidden within lush tropical rainforests, Casa de La Flora is Phuket's gem of a secret. An aquamarine ocean paradise tucked away from the touristy bits of the island, Casa de La Flora prides itself on the resort's design and architecture of cube-like villas, making it the perfect destination for a heavenly retreat far from the madding bustle of the city. www.casadelaflora.com