We unpack Samsung's latest foldable phone to see what all the hype is about.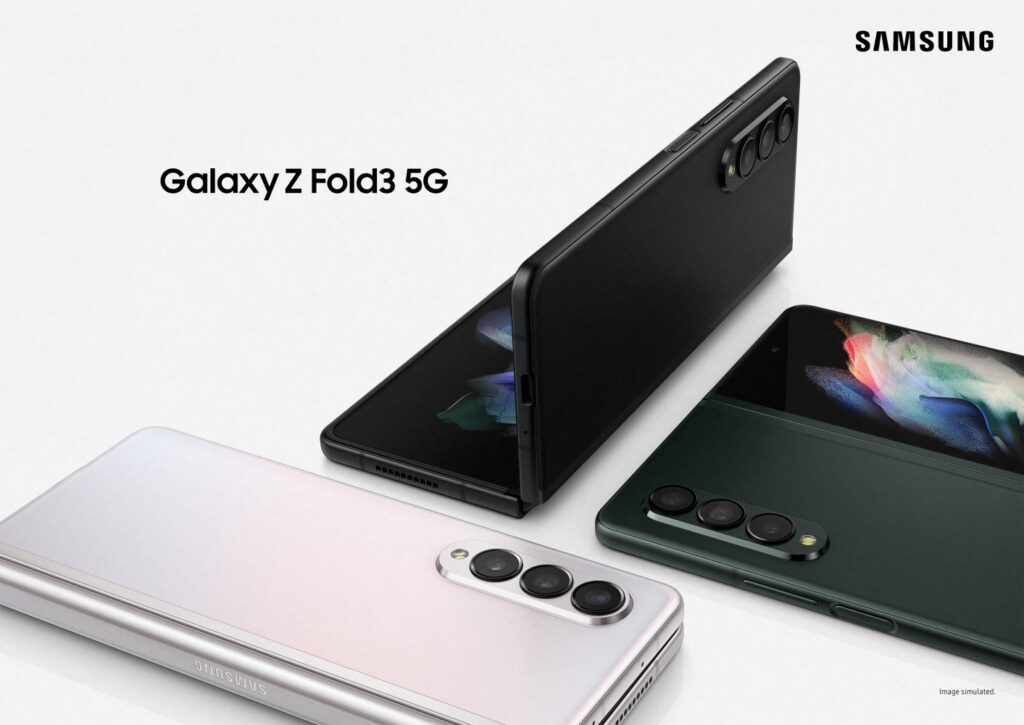 Easily one of the most anticipated mobile releases this year, the Galaxy Z Fold3 5G from Samsung has created quite a buzz since it's release at the Samsung Galaxy Unpacked in mid-August.
To be clear, Samsung's first generation foldable phone was not without its hiccups, but gadget fans still applauded the Korean giant's gumption in attempting something we've only previously fantasised about. Now, don't confuse Samsung's foldables with the clamshells of the early 2000s because we're not simply talking about a mobile phone that closes like a compact here. What's groundbreaking about Samsung's innovation is that it's the screen that's foldable, in essence doubling the size of your smartphone display. And as with the latest iteration of any gadget, many are expecting for the new Samsung Galaxy Z Fold3 5G to address whatever shortcomings its predecessors possessed to now offer a truly powerful smartphone that's high on performance and function as opposed to mere gimmick.
BAZAAR is lucky enough to get our hands on the Samsung Galaxy Z Fold3 5G, and will share our first impressions of this highly coveted smartphone.
But let's just cut to the chase and talk about that display—my word, what a gorgeous display! The colours are vibrant and dynamic but honestly, again its that sheer size that makes your viewing experience so enjoyable, made better by remarkable Dolby Atmos stereo speakers. Not going to lie, I now prefer watching Netflix and YouTube on the Galaxy Z Fold3 than I do on my laptop—a development that I myself found surprising. It's just more convenient yet no less engaging, particularly when fingerprints, the centre crease of the screen and the Under Display Camera keyhole is rendered non-existent the second a video is played. Completely smooth, seamless viewing.
So those are our initial thoughts on the Samsung Galaxy Z Fold3 5G. We have yet to properly explore its camera capabilities, much talked about multi-tasking features, battery consumption et. al. so be sure to stay tuned to check out our full review. But for now, where first impressions are concerned, so far, so very good.
Visit the Samsung website to check out their latest products and deals.