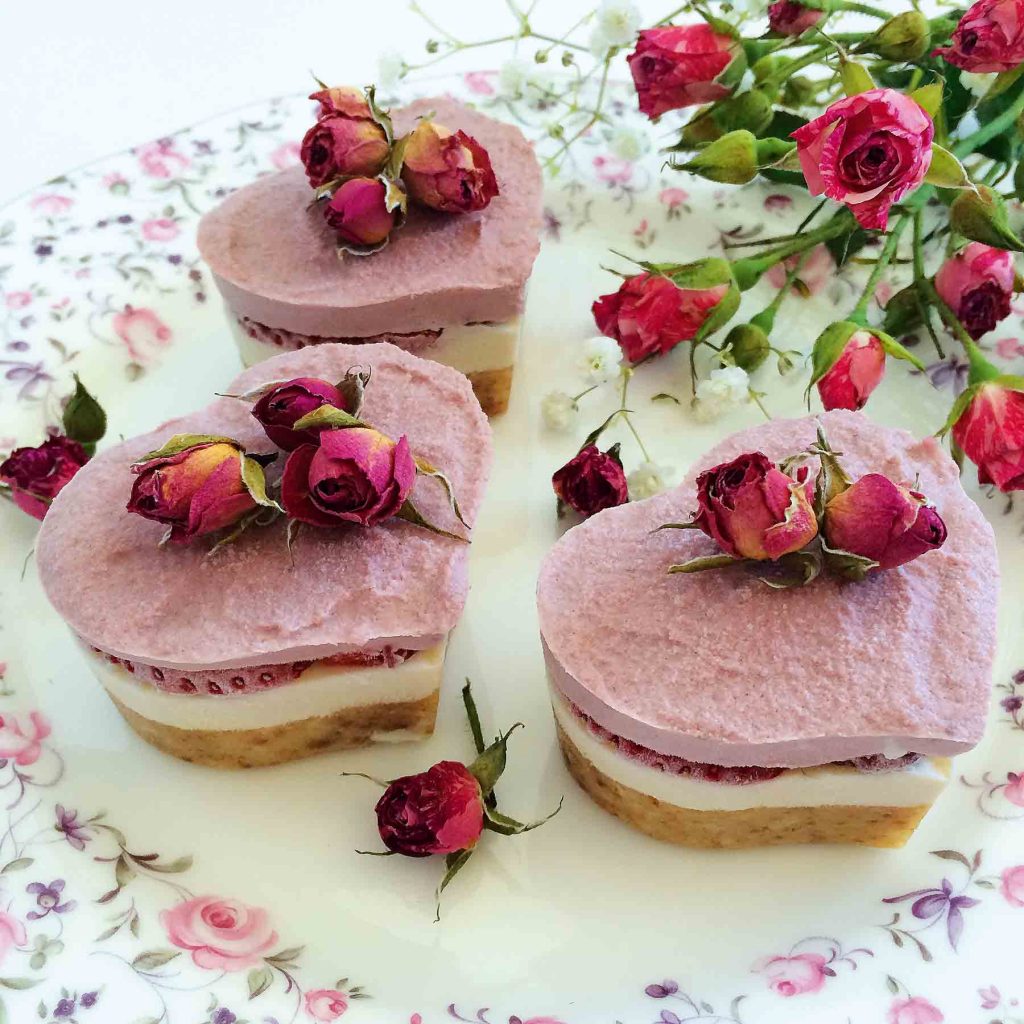 Strawberry Rose and Coconut Love Cake by BeautyinPure – gluten-free, dairy-free, and raw
Don't know much about #rawtill4? You should now. A quick search on Instagram will show you how this refreshing lifestyle has inspired many converts who regularly post beautiful smiles and colourful dishes on their accounts, exalting the remarkable changes they are feeling. There are also those who have successfully transformed their silhouettes from obese to super fit, and happily sing the praises of this incredible detox. And no, it is not a yo-yo diet – this effective eating method is sustainable for life.
Essentially, the high-carb, plant-based diet allows you to eat as much as you want. The only caveat is that the food be uncooked and vegan until 4pm, after which you may have a cooked meal, making it perfect for those who want the best of both worlds. And it is not all green salads and bell peppers; enjoy unlimited fruits for vital energy in the daytime, and gluten-free grains, corn pasta, or sweet potatoes (anything easily digestible) for dinner. Tip: If you need more flavour, lemon juice and herbs are excellent substitutes for unhealthful salt.
The best part? "This diet is all about abundance. If you limit your calories, you are teaching your body to store fat," says YouTube sensation Freelee, an early proponent of the diet. Once a victim of eating disorders and diet-drug abuse, she now maintains a fit physique and healthful weight of 115 pounds. "Your brain thinks it is going into starvation mode. You want to teach your body to become a fat burner." The proof is in the eating: Freelee consumes an average of 30 dates in one meal and does not look a day over 25.
Okay, not all calories are created equal. Here are a few ground rules: No meat or dairy, and minimal fat. Fruits are good before cooked food but not after as you don't want them to ferment. Chickpeas, beans, and lentils are low-carb so keep those to a minimum. "Many eat a high amount of fat or under-eat, then revert to meat as they feel unhealthy," notes Freelee. You need 1,000 calories for breakfast and lunch, and 1,000 calories or more with a vegan dinner.
X-ray your food combination. Raw in the day and cooked at night means easy digestion; the reverse creates acidity and causes discomfort. Try a salad before dinner. "Raw food has enzymes that help break down meals," explains Kimberly Snyder, nutritionist to pop star Fergie. "You'll use fewer of your own enzymes, freeing them to help you lose weight and detox faster." "Healthy does not have to be complicated," adds Nika Karan, a yoga teacher and health coach. "Add nutritious options to your diet and change your eating patterns."
Insta-Feast
Raw food-grams to keep you inspired with recipes and beautiful creations.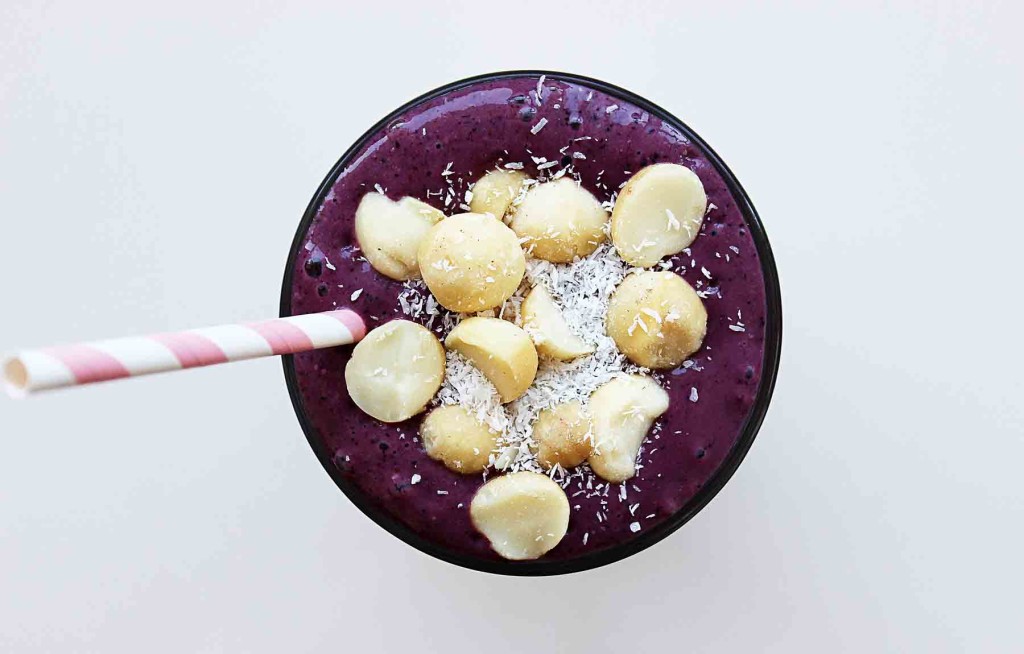 Macadamia Smoothie by @thehealthyingredient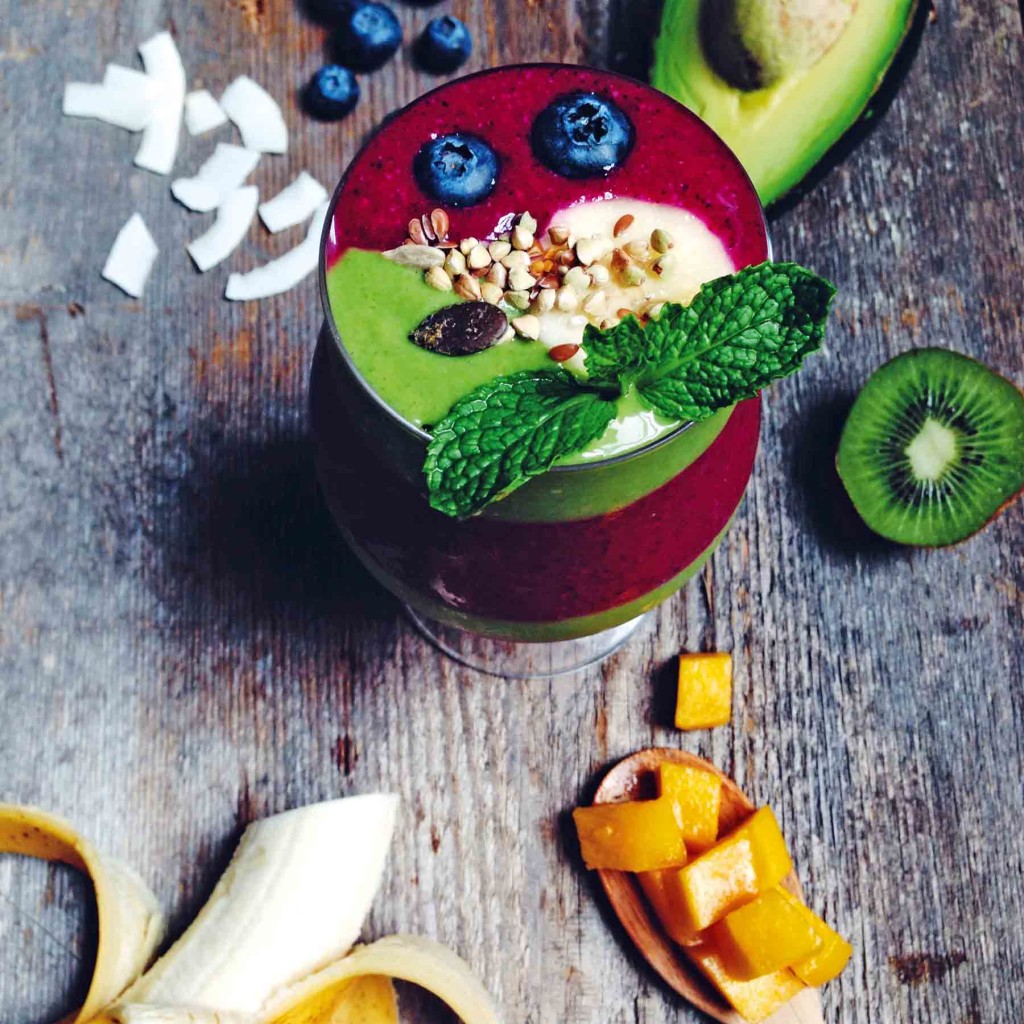 Yin & Yang Raw Vegan Smoothie by @breakfastcriminals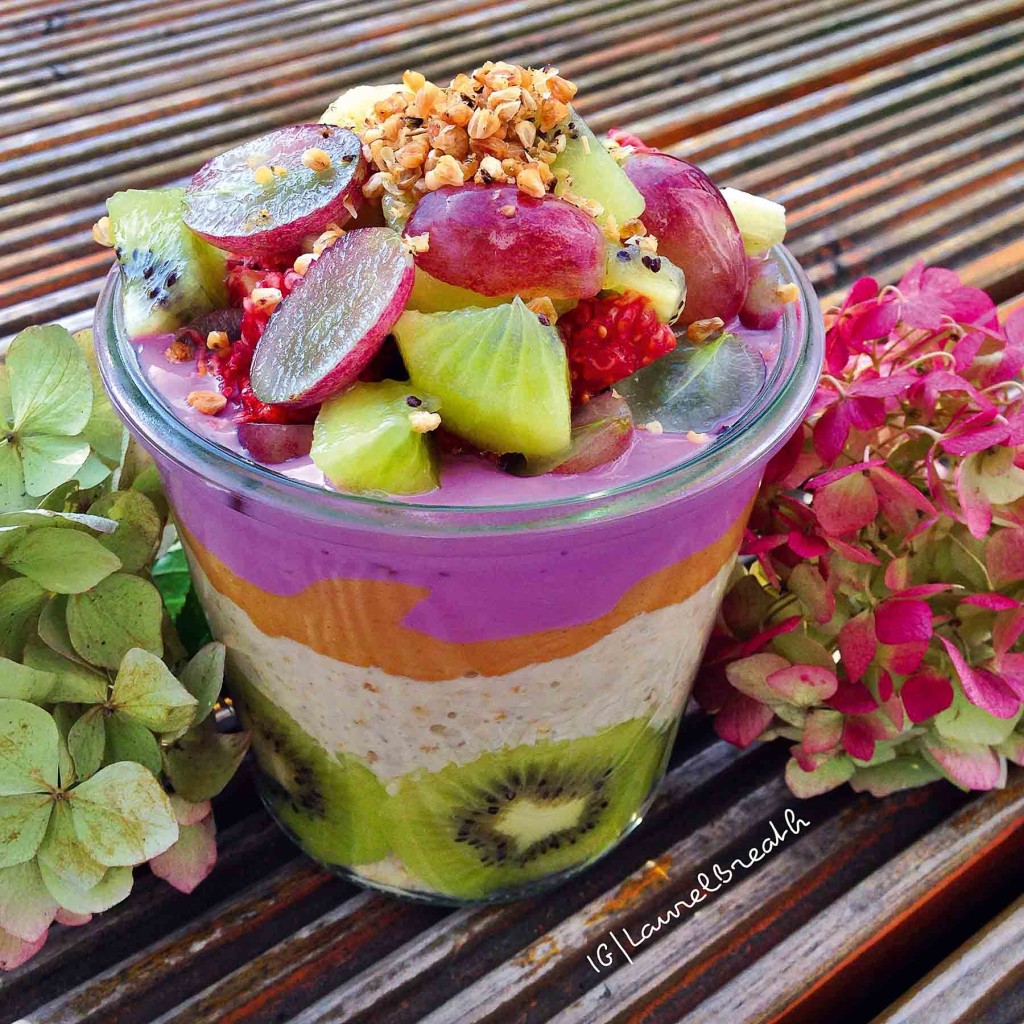 Creamy Oatmeal by @laurelbreath