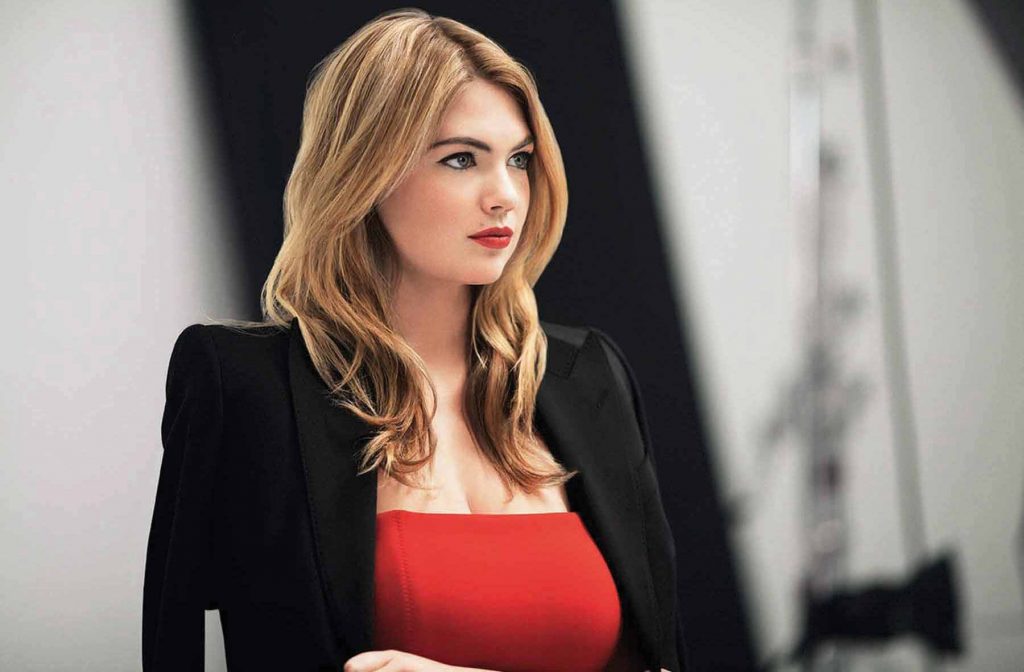 Kate Upton
PARTY MAKE-UP
I like to switch things up, playing dress up and putting on different faces for different events. Normally I try to stick to classic looks – either a bold lip, a smokey eye, or great skin. Flawless skin with dramatic lashes is my favourite red carpet look. Growing up in Florida I never wore heavy foundation, but there are times when I do need more coverage, and for that I love Bobbi Brown Skin Weightless Foundation. It feels so light, but it evens out my skin beautifully.
ENERGY BOOST
I work out three times a week with fitness expert David Kirsch at his gym, Madison Square Club, and try to eat clean and healthy. I'm lucky because I actually like the food I eat. I love fish or chicken, grilled vegetables, sautéed spinach with feta cheese, and a good, vitamin-rich juice.
LITTLE BIG DIFFERENCE
My mum taught me to wash and tone my face every night. No matter what time of night I get home, I go straight to the sink to wash and tone. It's ingrained in me now. Bobbi [Brown] also showed me that a little bit of pink blush can go a long way. I've been doing it ever since she showed me, and it makes a huge difference.
MIRACLE HAIR-TAMERS
To be honest, I struggle with my hair – I brush it, but sometimes it gets frizzy. That's why I like Oribe Conditioner For Moisture & Control. It effectively keeps the frizz at bay, and it smells amazing. I also use Leonor Greyl hair masks.
HEAD-TO-TOE PAMPERING
I wash my face with Dr. Hauschka Cleansing Cream and moisturise with Bobbi Brown Hydrating Gel Cream. I always follow this up with La Roche-Posay sunscreen. It's truly essential. For body, I moisturise religiously with Bliss London Lemon & Sage Body Butter, which keeps my skin super-soft all day.
NATURAL TOUCH
Whenever I need it, I use my fingers to apply Bobbi Brown Creamy Concealer under my eyes, over my lids, and around my nose. I feel like I have more control using my fingers instead of a brush. It's nice and sheer but gives naturally great coverage. And that's why I love working with Bobbi, too. Her philosophy is all about inner beauty and confidence, and how make-up is meant to be fun. The idea is not to create your confidence, but to improve it.