It took 300 hours to create the Chanel haute couture gown that Penélope Cruz wore to the premiere of Pedro Almodóvar's Parallel Mothers at the 78
th

Venice International Film Festival earlier this month. Take a pictorial behind-the-scenes tour of the making of the dress as the Spanish actress talks about her romance with the French fashion house.
Photos credit: Virgile Guinard for CHANEL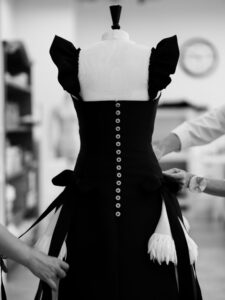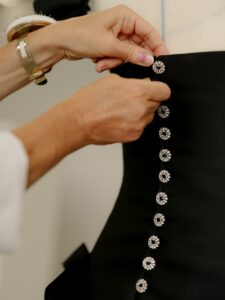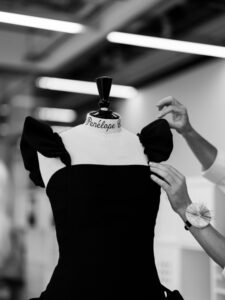 Why did you choose this Chanel dress for the Venice Opening Ceremony and the screening of your movie Parallel Mothers by Pedro Almodóvar?
I fell in love with that dress when I saw it on the catwalk. I love the entire Haute Couture collection, it was brilliant, but this one was my favourite look. It is an honour to wear it for this special premiere because it's the first time we are going to see Parallel Mothers with an audience and it's a very special one as it's the opening of the Venice Film Festival. This is a very important movie for me so I needed a special dress for that. This is the one, and I'm very honoured to be able to wear it.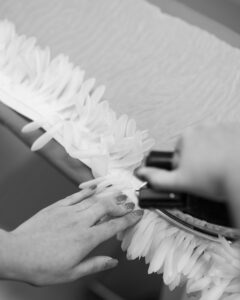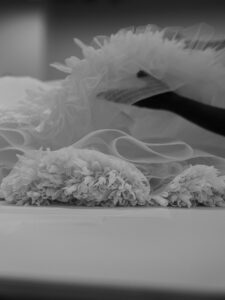 Why is Haute Couture so fascinating to you? You visited the ateliers in January, what struck you the most?
It's the combination of an incredible art, talent, and amount of hard work put in by Virginie Viard and everyone involved in this collection. Because I've been in the ateliers many times over the years, visiting all the women creating the dresses, and many times I've seen them the day before the show. They never leave the dress unless it's 100% perfect. All of them love what they do, they've been there for 30-40 years, they are really close to Karl and Virginie, and you see this beautiful family working together to create magic. I am in awe of what I see, I have a lot of respect for their work. When I see them sewing, all those little details, it reminds me of a few things I was able to learn from my grandmother. It took hours, and I used to work with her like that as a meditation. It was really relaxing. Haute couture is an artisan's way of working, I admire it so much.