It took 300 hours to create the Chanel haute couture gown that Penélope Cruz wore to the premiere of Pedro Almodóvar's Parallel Mothers at the 78
th

Venice International Film Festival earlier this month. Take a pictorial behind-the-scenes tour of the making of the dress as the Spanish actress talks about her romance with the French fashion house.
Photos credit: Virgile Guinard for CHANEL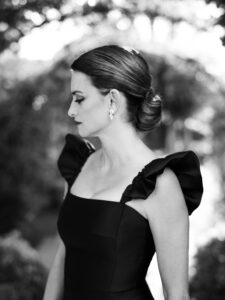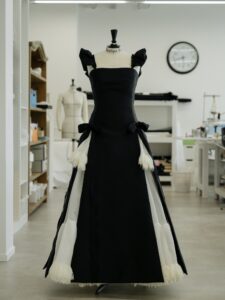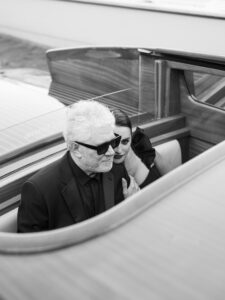 How do you see Virginie Viard's style and vision translated in this dress?
Everything she does is 100 per cent Chanel and at the same time 100 per cent new and herself. It's so elegant, chic and rock 'n' roll, because that's who she is: she's wild in a way and at the same time the most chic and elegant person I know. She's really a "what you see is what you get" kind of person and you can see it in the clothes and the way you feel when you wear them. It helps you find yourself and be yourself. Even if you're wearing a corset, or a long haute couture dress, it feels like you are wearing jeans because she's really thinking about how women can be comfortable when wearing Chanel. I like it that she's so honest and transparent and she's bringing that to her fashion. Also with her knowledge and experience of so many years at Chanel, I cannot imagine another person to do this. She's doing an extraordinary job and it's an honour for me to be working with her. 
How does it feel to open the Venice Film Festival with this movie?
It is a huge thing for us because I love this film. My relationship with Pedro goes beyond work, I call him family. I consider him a genius and I feel very lucky to be able to work with him, and that he trusts me over and over again. He has given me the most difficult and beautiful character of my career. We're hoping that the movie will touch people's heart. 
How would you describe your relationship with Chanel over the years, and the fact this House has accompanied you throughout your career as an actress?
My relationship with Chanel started a long time ago. I went to my first show in 1999. That's when I met Karl and many people that still work at Chanel. From a very young age, I started loving Chanel, always following the collections, and admiring what they were doing. I am one of the biggest fans of the House. So I was so thrilled to become an ambassador for the House three years ago after a dinner with Karl, when he asked me to do a Cruise campaign photographed by him. Even before then, I have worn Chanel to so many special events, with looks that were created for me, like for the Oscars. I have a special relationship with so many people at Chanel and I feel we share the same values. It makes me feel even more lucky and proud to be part of the Chanel family.