BAZAAR's annual Pink Project campaign collaborates with 10 homegrown frontrunners in the industry.  Eye-catching takes on these ribbons embody strength – think pink! – in fantastical tulle, leather and rhinestones through style.
Bowerhaus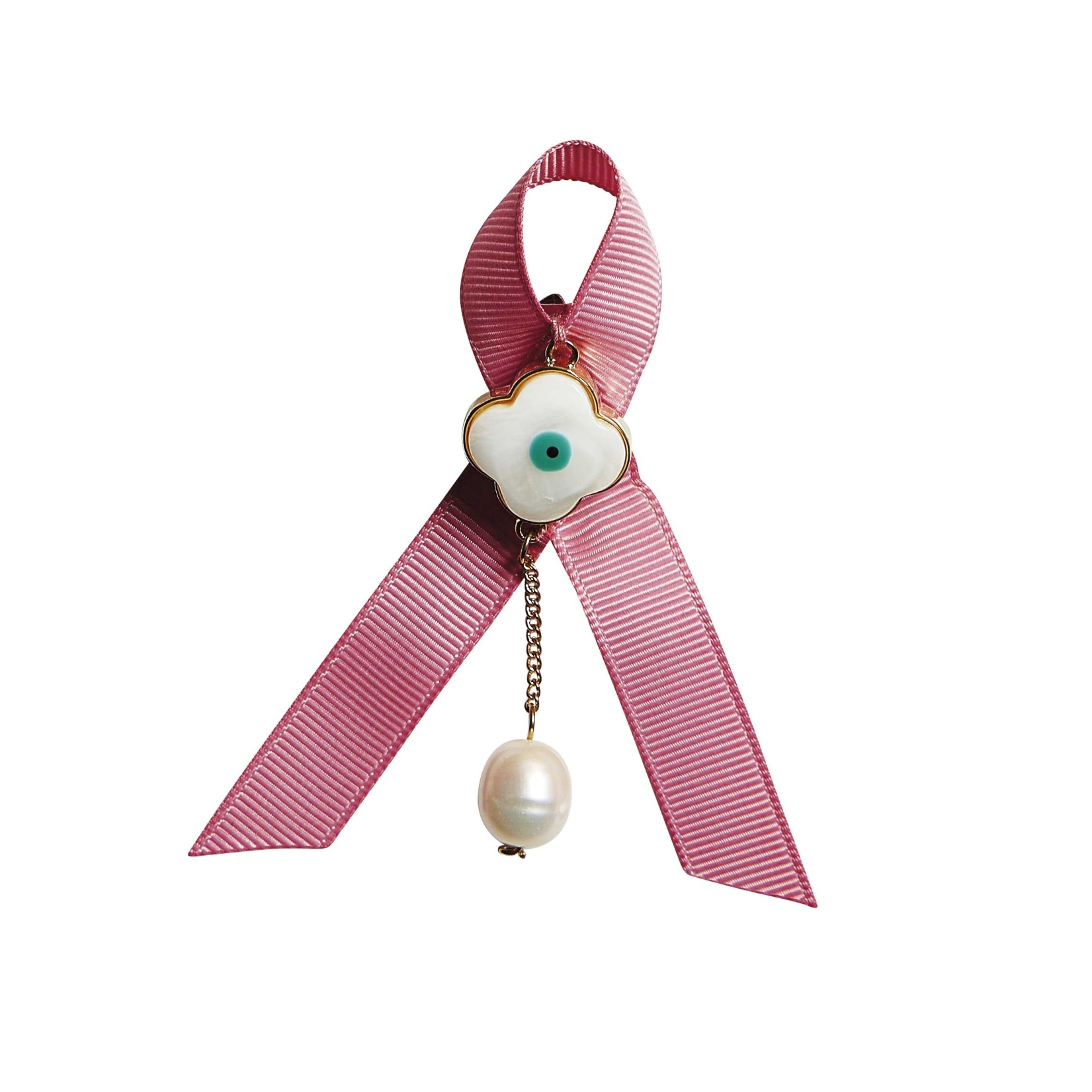 RM20
The Inspiration …The Bowerhaus pink ribbon incorporates the lucky eye for protection and a pearl to symbolise purity – the very qualities breast cancer survivors embody.
Fun fact … practitioners of the ancient art of Feng shui believe that the iridescent mother-of-pearl symbolises good luck and prosperity!