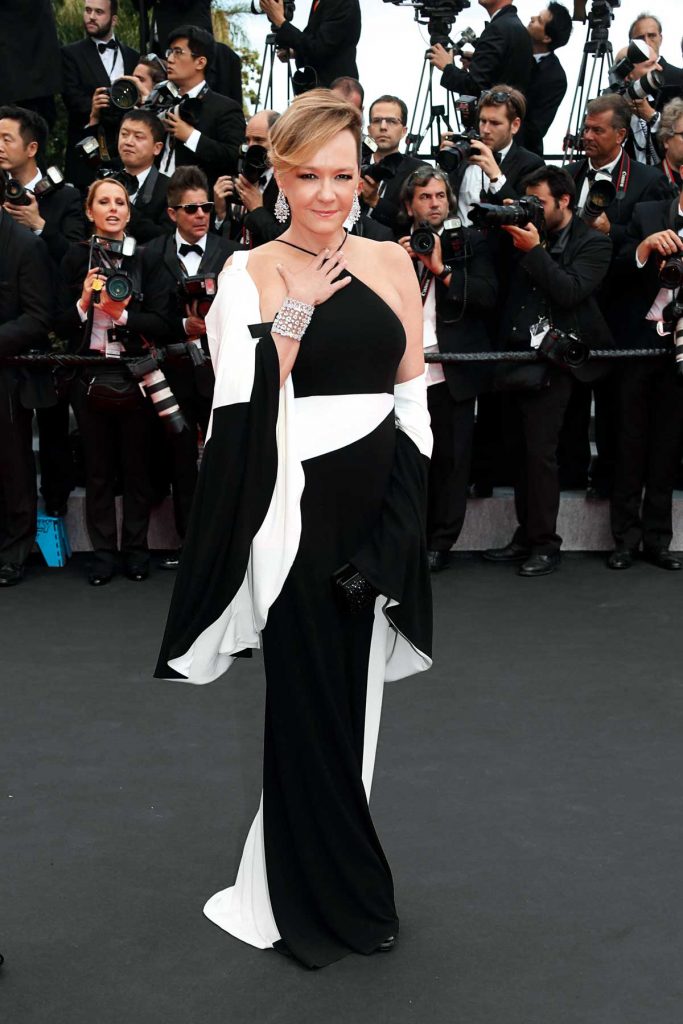 Caroline Scheufele wearing earrings from the Green Carpet Collection
What's the first piece of jewellery you ever designed?
The Happy Diamond Clown pendant is a personal milestone as that's how my jewellery career began. I designed it when I was 17 and still at school. It was a surprise from my father, who secretly manufactured the pendant using my sketches!
Where does your creativity stem from?
My interest in architecture, music, nature, and travel. Passion for precious stones also inspires me to design the haute joaillerie pieces: I see the stone and in my mind I can already imagine how I would bring it to life with a specific design.
Your favourite stones to work with?
Diamonds are a girl's best friend – they suit any kind of outfit.
Helming the high jewellery division, which pieces are close to your heart?
Probably the Monkey necklace, which was the first piece I designed for the Animal World Collection in 2010, celebrating Chopard's 150th Anniversary.
Chopard has been an official partner of the Cannes Film Festival for 17 years. How did the relationship begin?
When we opened a boutique on the Croisette during the Cannes Film Festival in 1997, I met Pierre Viot, president of the Cannes Film Festival. He asked me to redesign and manufacture the Palme d'Or Award, and since 1998, Chopard has been producing the Palme d'Or and became official partner of this illustrious event.
What are your all-time favourite movies?
Gone With The Wind tops my list. I also enjoyed La Vie En Rose with Marion Cotillard, who was wearing Chopard when she received her Oscar. Cate Blanchett was spectacular in Blue Jasmine and on the red carpet, also wearing Chopard!
This year's Palme d'Or trophy was crafted for the first time in Fairmined gold. When and how did Chopard start using that?
I met Livia Firth, Eco-Age creative director and founder of the Green Carpet Challenge, in Cannes two years ago. As we talked, I realised that Chopard could do more in the field of sustainability. And Livia showed us the way.
What is sustainable luxury to you?
As a family-run business, we are very aware of our responsibilities. And by putting sustainability at the very heart of our brand, we are showing ourselves to be leaders in our industry and a company that wants to make a difference.
Tell us more about the Green Carpet high jewellery collection.
For the very first time, the jewellery that Marion Cotillard wore on the red carpet at the Cannes Film Festival in 2013 were set in sustainably sourced Fairmined gold from artisanal community mines in South America. We have signed a partnership with Eco-Age GCC and the Alliance for Responsible Mining (ARM) to support two artisanal mines in South America and help them get certified. This will help transform the lives of artisanal and small-scale gold miners in South America, and protect the natural resources and wildlife they depend on.
What's the first thing a woman should look for when buying jewellery?
It is all about emotion. Don't look for something in particular. Listen to your heart and see what emotions a piece of jewellery triggers.
If you weren't in jewellery?
I would be an architect. I supervised the building of my chalet in Gstaad and restored my house in Geneva.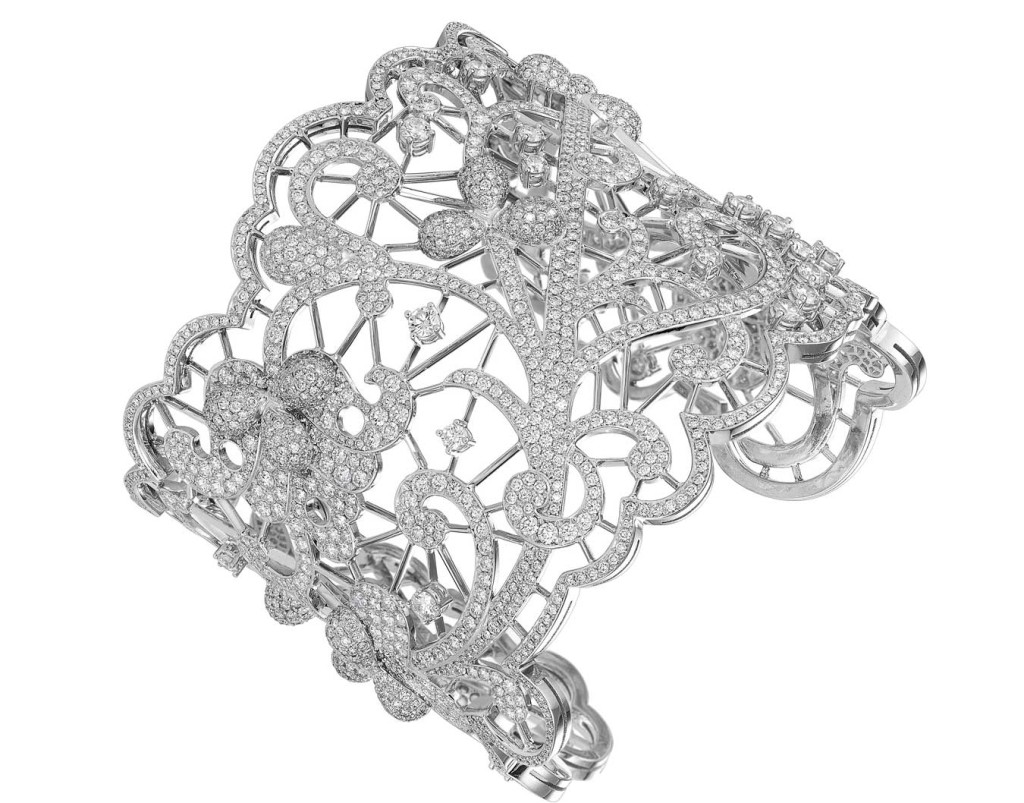 Cuff from the Green Carpet Collection, Chopard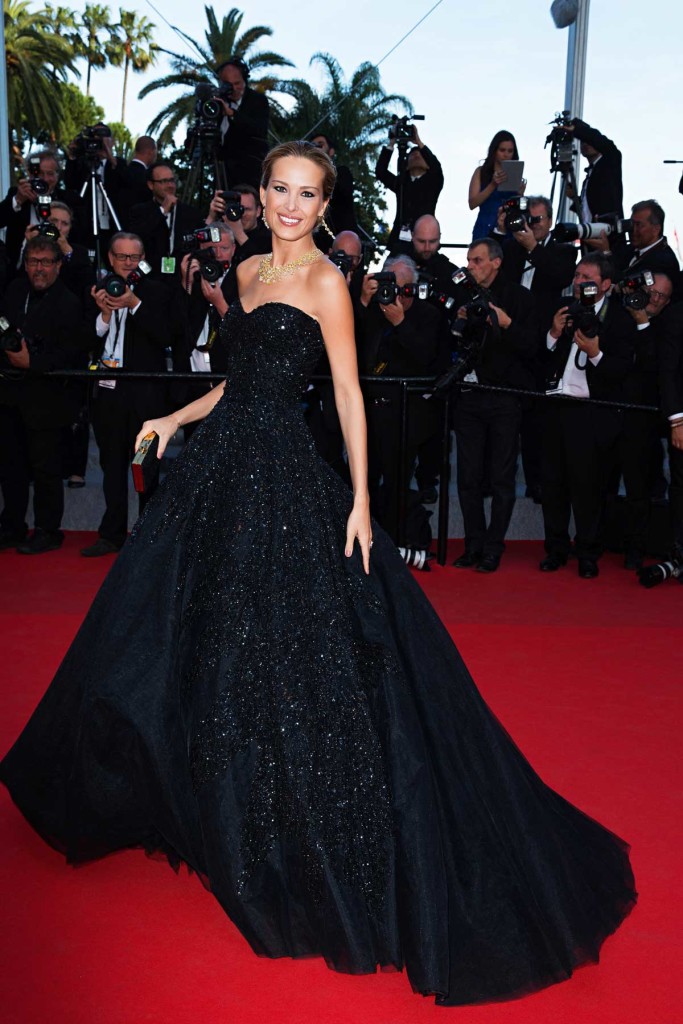 Petra Nemcová in a gold necklace and earrings from the Red Carpet Collection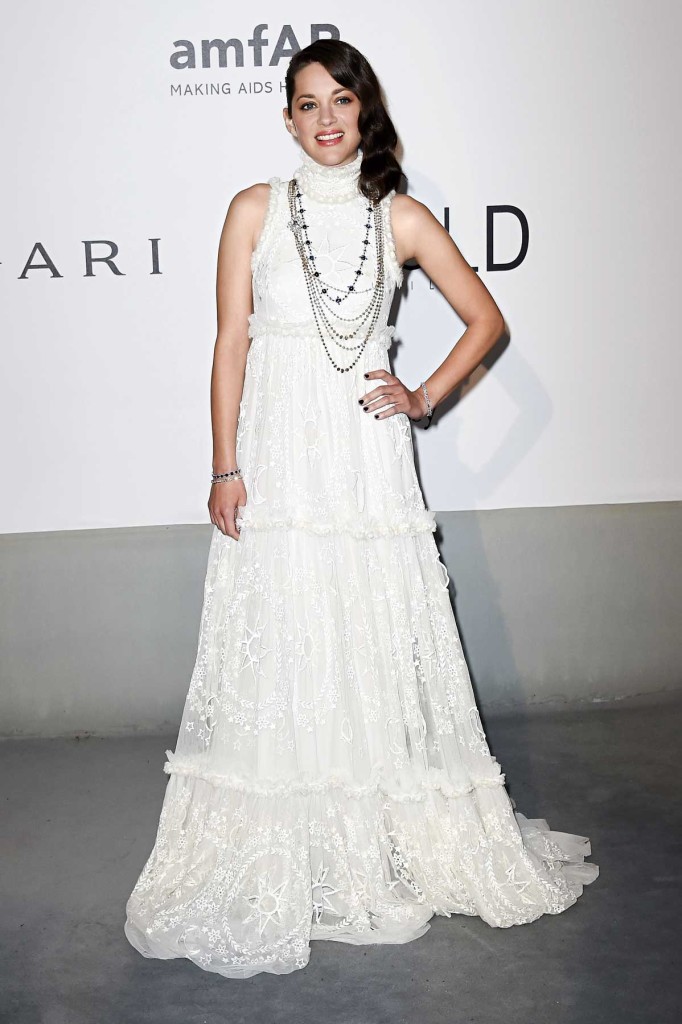 Marion Cotillard in a sapphire sautoir and a white and cognac diamond chain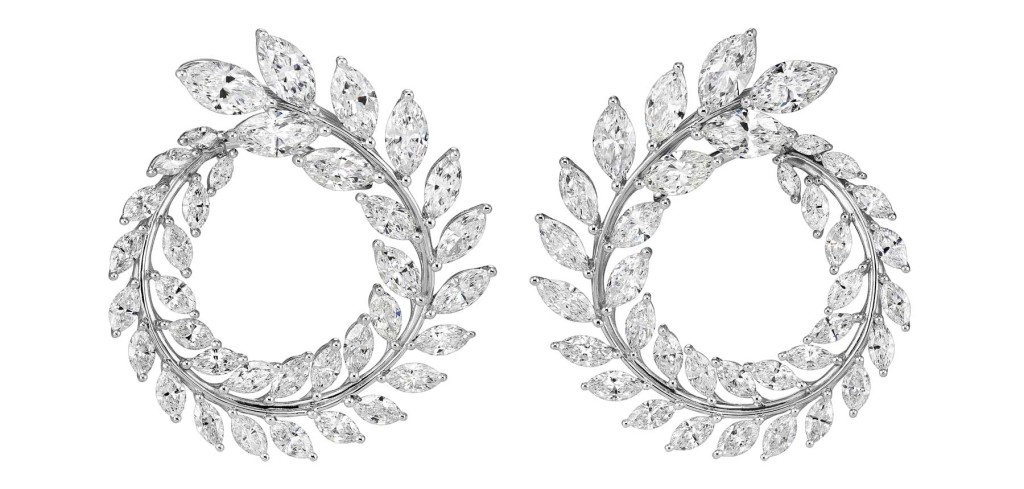 Earrings from the Green Carpet Collection, Chopard