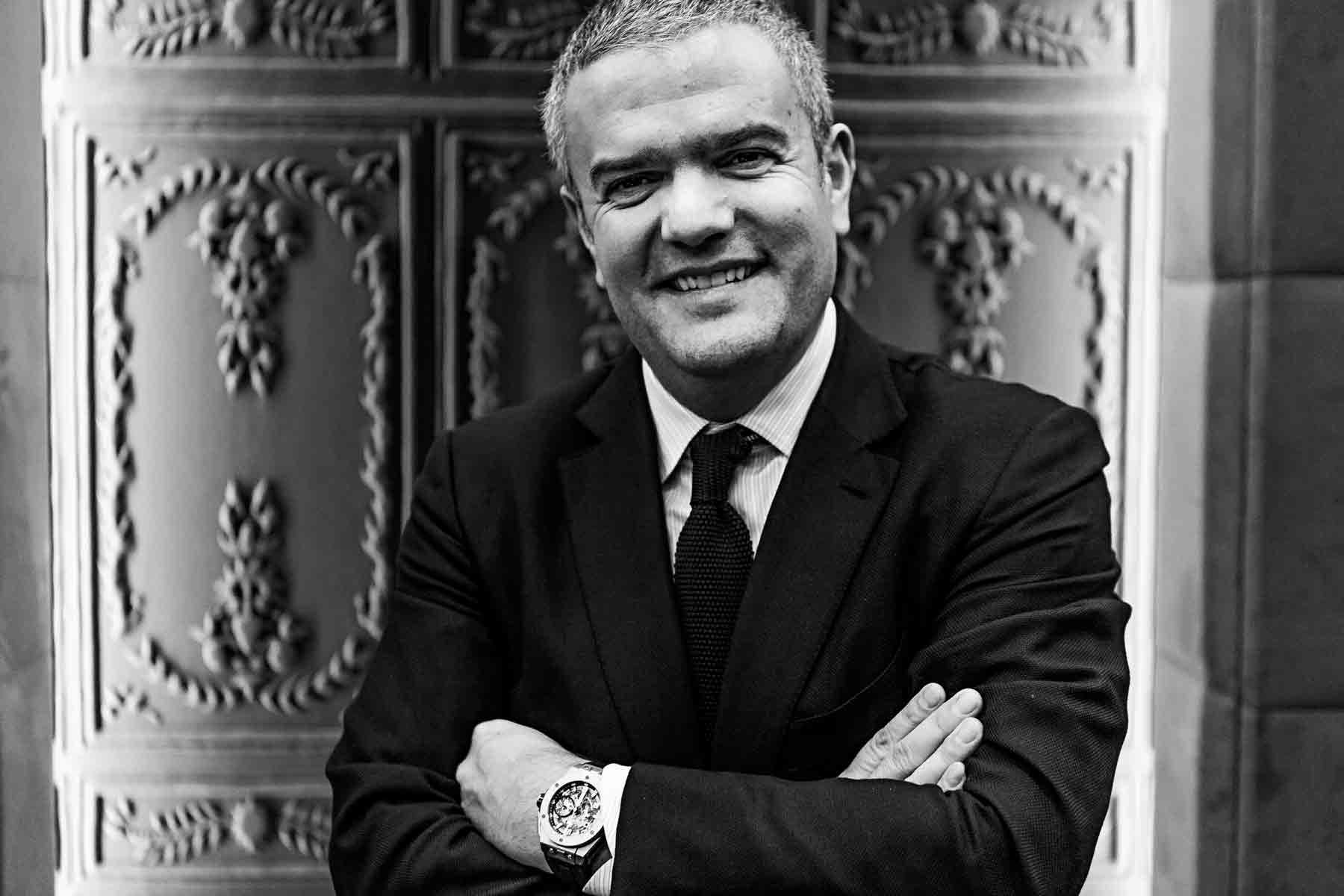 Ricardo Guadalupe
Your top three picks from Baselworld 2014?
The Big Bang Unico Bi-Retrograde, the official watch at the recent FIFA World Cup. It's a first for Hublot as we have never before produced a bi-retrograde function, along with a central chrono. Others would be the Big Bang Unico All Black and, for women, the vibrant Big Bang Pop Art collection.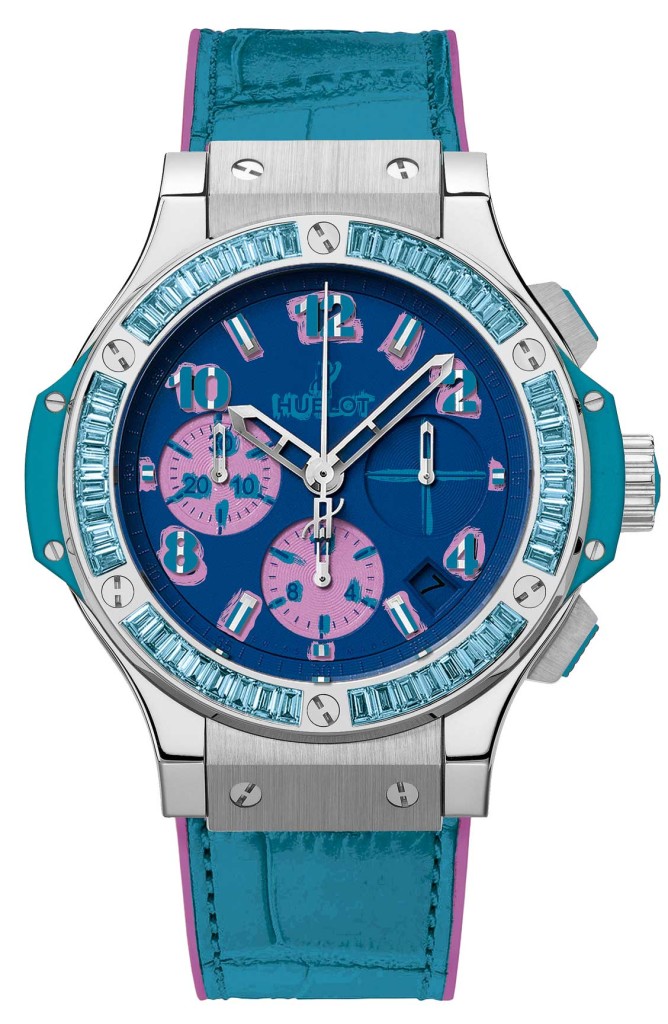 Big Bang Pop Art watch, Hublot
2015 will mark 10 years of the Big Bang. How will Hublot be celebrating?
With exhibitions and parties in all major markets. We want to retrace the last 10 years and celebrate the company's incredible performance in all aspects, from products to building a manufacture, boutique openings (over 70 stores in just four years), know-how integration, innovations in materials and complications with world records and world firsts. We'll also show a collection of exceptional pieces and launch a new website.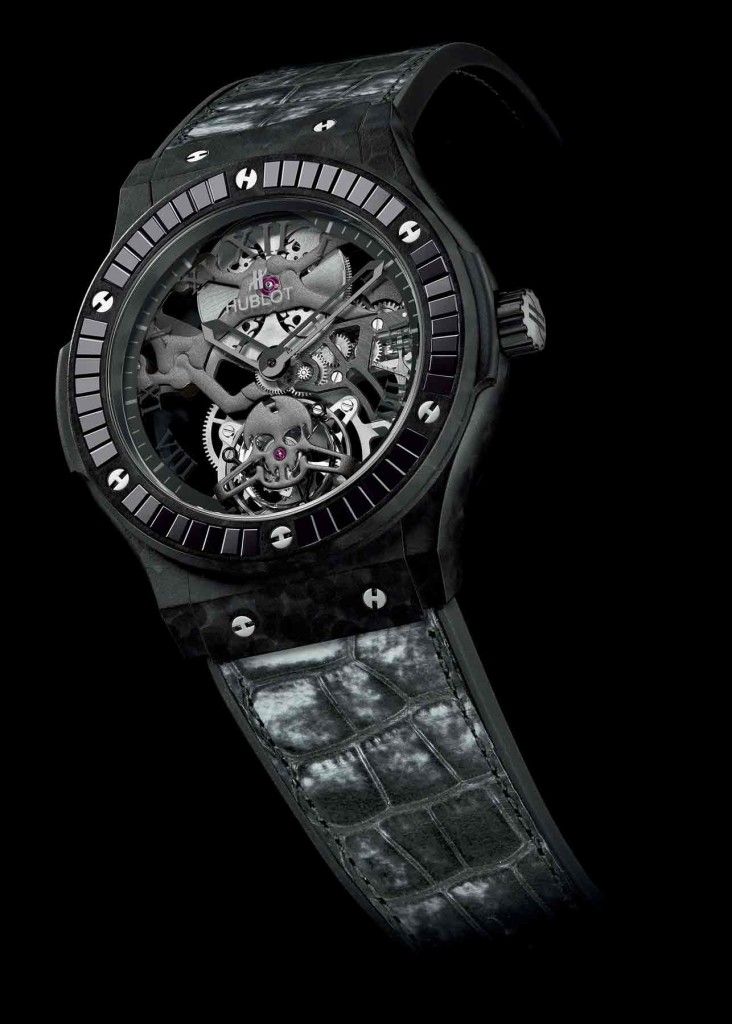 Classic Fusion Tourbillon Skull watch, Hublot
This year's releases include new editions with the skull motif. Why is that?
We like to work on the emotional side of the technique rather than focus purely on rationale. The emotions add a different dimension. When you see the skull motif, you think fun and fashion rather than high watchmaking.
And for women?
We thought out of the box! Very different, very glamorous. When we designed the first prototypes, we had a young, modern lady in mind. A woman that has already bought a few high-quality watches. Independent and unique, she wants to show her power and attitude. Her freedom is what is so attractive.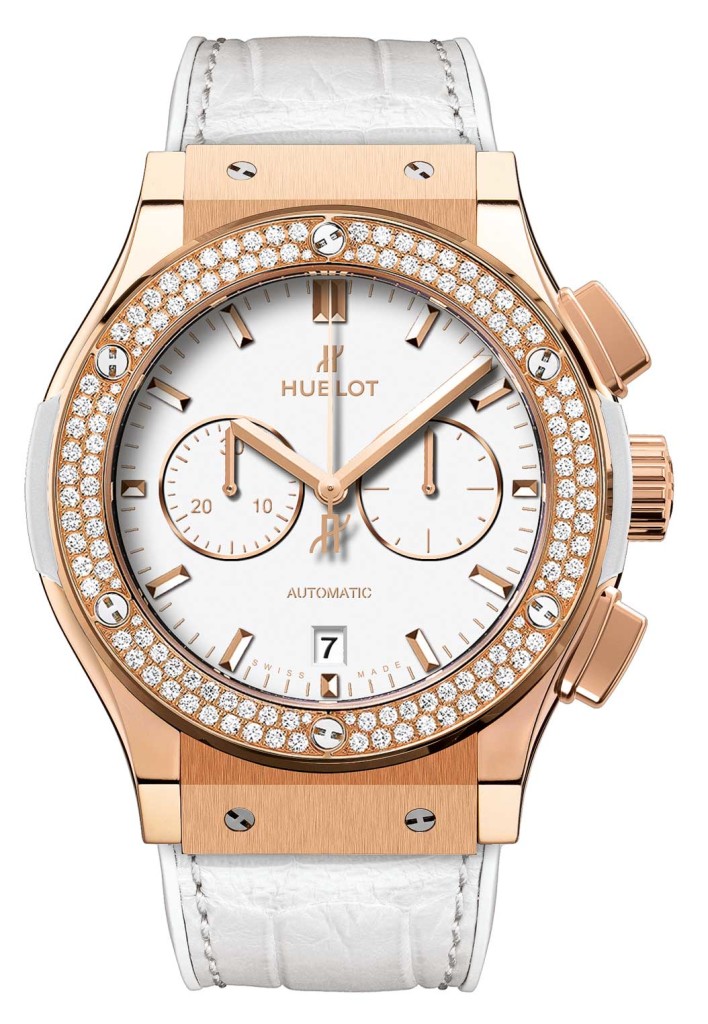 Classic Fusion White Chrono watch, Hublot
Your philosophy for Baselworld 2015?
No innovation, no future! You need to master both the art of tradition and innovation, and that's exactly what Hublot is doing.
Watch trends to look out for?
Ultra-light materials. Also, reinterpretations of complications.
Highlights of your career to date?
Presenting the Big Bang watch in 2005. We knew from day one that it was a good product, an industry first in terms of design. In 2008, we decided to involve Hublot with football. At that time, we were (with Jean-Claude Biver) the first luxury brand to invest in football. Hublot is now proud to be Official Timekeeper of the FIFA World Cup and works with the most famous teams and players.
Your all-time favourite Hublot timepieces?
I currently wear the Big Bang Unico, the Unico Chrono, and the Big Bang Ferrari.
Passions outside of watches?
I like to cook at home for my friends. My specialty is the ossobucco à la Milanese, homemade paella, and grilled entrecote combined with fine wines, like a 1989 Chateau Haut-Brion – my favourite. I also enjoy good football with my son.