Fashion search engine Lyst and social media platform Pinterest have teamed up to crunch their huge global data and predict the Halloween costumes people will be wearing this year.
From Tonya Harding to Frida Kahlo, a '90s icon to a '70s face, here are five of the costumes you are most likely to see at your Halloween party this year – and how to recreate the look for yourself.
Betty from Riverdale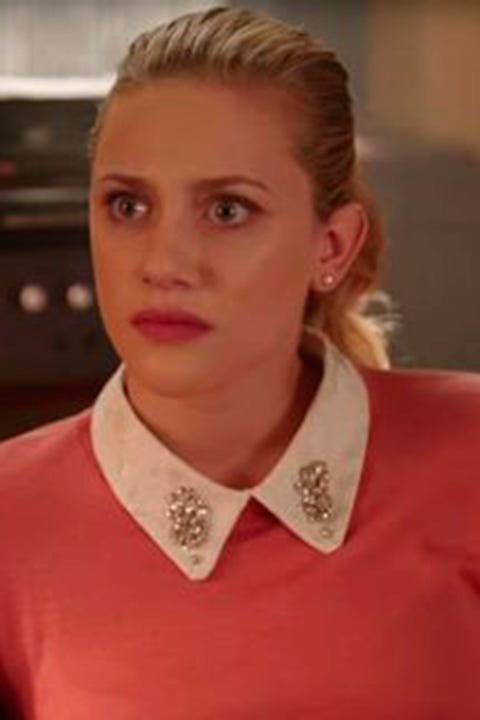 Hit Netflix show Riverdale and its stylish high schoolers are having a big impact on Halloween searches this year. Pinterest has seen saves for the show's sexy/preppy costumes jump a huge 316 per cent year on year, with Betty and Jughead amongst the most pinned characters.
On Lyst, searches for Peter-pan collar tops, fluffy pink sweatshirts, Jughead-inspired beanies and fur-lined denim jackets have been increasing steadily since August.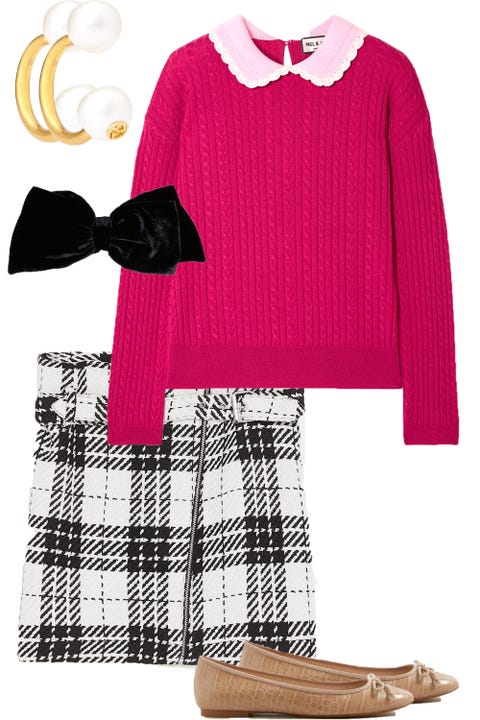 Recreating Betty's look by pairing pearl earrings with a pink knit, a plaid skirt and a preppy bow.