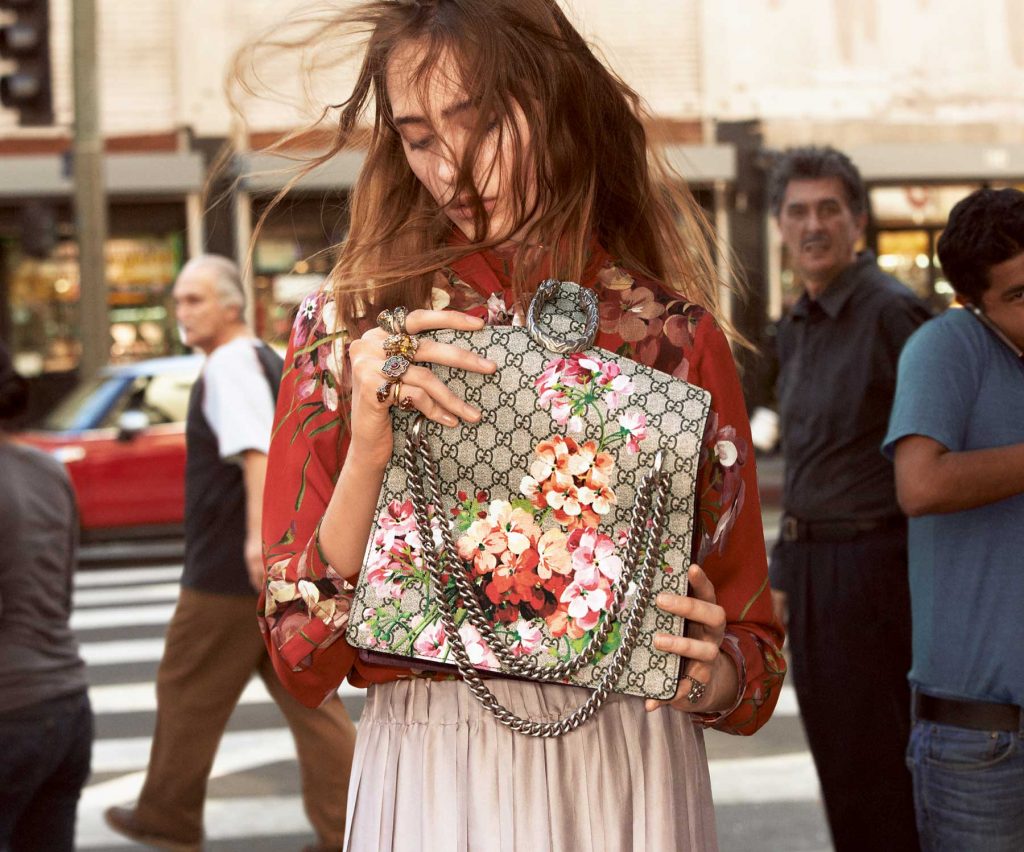 The backdrop: 1960's New York. The attitude: free-spirited and without borders — a 21st century Gucci.
What resulted is a debut campaign that not only sparks conversations, but explores fresh lexicons from where new aesthetic codes can be fitted into past and present environments, as with Alessandro Michele's latest collection for Fall/Winter 2015.
Decked in flowy pussy-blouses by both male and female models, the campaign is a stark contrast to Frida Giannini's previous va-va-voom aestheticism – bringing intellectualism to the forefront by addressing gender issues and a growing disconnect from reality.
Shot by Glen Luchford and starring the season's 'need-to-know' models: Sven De Vries, Tessa Charlotte Bruinsma, Tobias Lunch and Lia Pavlova, the campaign showcased a more emotive Gucci, one that goes beyond current trends and prides itself on the recurring themes of today's society.