The Blackpink vocalist and dancer with the unmistakable voice and mesmerising moves, ROSÉ talks candidly to BAZAAR about everything from her favourite emoji and film to performing and travelling.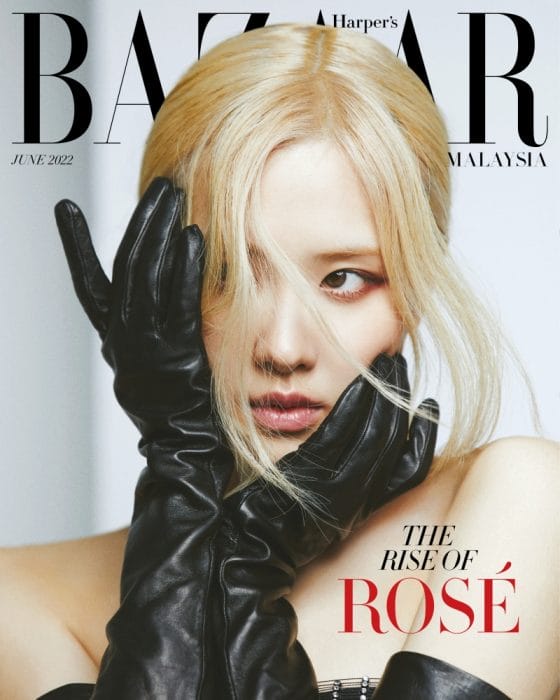 A: Age
What is the age you've always dreamed of being at? 
Funnily enough, it's the age I'm at right now, 25. When I was younger, I liked music, so I played the piano, learned the guitar, and started singing at home, so my dad told me to audition. "Will I be able to pass the audition?" I asked. He then replied, "You'll regret that you couldn't do what you wanted to do once you turn 25." So since I was a teenager, the image of an adult that I've dreamt to be was 25.
B: Bag
A bag you carry often and the must-have items in your bag.
I always carry a small Saint Laurent bag. I sometimes carry this small bag in a bigger bag. It's actually a bag, but I use it as a pouch from time to time [giggle]. I usually carry a lip product, cushion compact, wallet, lip balm, allergy medicine, and artificial tears eye drops. Very realistic, right?
C: Comfort
When do you feel most comfortable?
I think I definitely feel comfortable when I'm with my [Blackpink] members. These days, even more so. As time continues to pass, they feel more like family.
D: Dinner
Who would you like to have dinner with?
This is quite a tough one but I would like to eat with Micheal Jackson [laughs]. I think he would've been a great person to meet. I think I would like him even more after having dinner with him. I've heard that people who have met Micheal Jackson before all say that they've gotten to like him even more after meeting him in person.
E: Emoji
The emojis you use and like the most.
A red heart, and the emoji that's like, 'Huh? What's this?' It's an emoji which looks a little bit pitiful, embarrassed, and confused [laughs].
F: Film
All-time favourite film?
I've recently watched Eternal Sunshine of the Spotless Mind and I ended up watching it several more times because it was so much fun. People around me kept telling me to watch it, but I didn't because I have a little bit of a rebellious side to me. I finally watched it when I was bored, and it was so much fun that I watched it three or four more times. Every time I saw it, I always found something new and different.